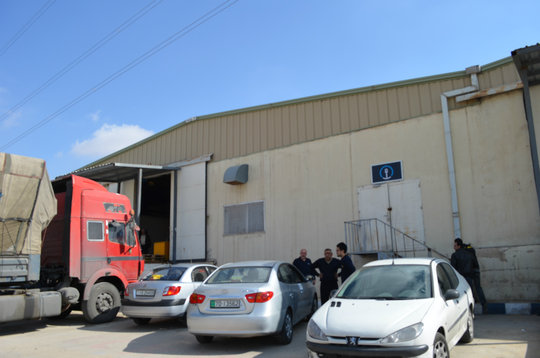 JEN's been completed the winter cloth distribution in the Zattari Camp on 15 Jan.
Here's the story of our support, how we have managed to distribute for 4000families.
*** *** *** *** ***
With the harsh Jordanian winter closing in, a number of refugees are arriving at the camp every day and they stand in long line for refugee registration for hours. In order to aid refugees in wintering in the daily swelling camp, given support from a Japanese company, JEN is ensuring to supply 200,000 articles of clothing along with UNHCR.
Receiving word that the arrival date of the cargo of clothing was fixed, we went off today to make sure a storehouse is ready to keep the clothing. A total of 200,000 articles of clothing that JEN is going to distribute this time will be carried into the storehouse. Now, JEN is finalizing how to distribute the clothing in the camp along with UNHCR.
JEN is also preparing for the distribution based on JEN's own survey data (family structure, necessary items and head-count)1 so that it may be able to hand the clothing smoothly on the day. JEN will first distribute the clothing to refugees in the Zattari camp in mid-December and then in other Jordanian camps one after another. JEN not only engages in distributing the clothing but also, sharing up-to-the-minute information with U.N. agencies and other countries' organizations, continues to play a coordinating role as a general coordinator for clothing distribution in Jordan.
The storehouse for clothing to be carried into
The storage and packing space for the clothing that UNHCR and JEN distribute
All that remains is to wait for the arrival of the clothing.
JEN holds a meeting with UNHCR and a storehouse management company to discuss how to bring in and sort the clothing. JEN carefully tests distribution procedure so that the distribution can be processed smoothly. Footnote 1. The survey was carried out along with ACTED, a French NGO, by visiting and interviewing each household in the camp in person.
JEN will provide hygine education both in the camp and the host families from Jan 2013 onwards, with the support of UNICEF. Now the needs assessment is on going.
Please support!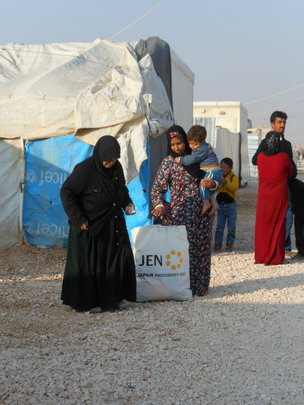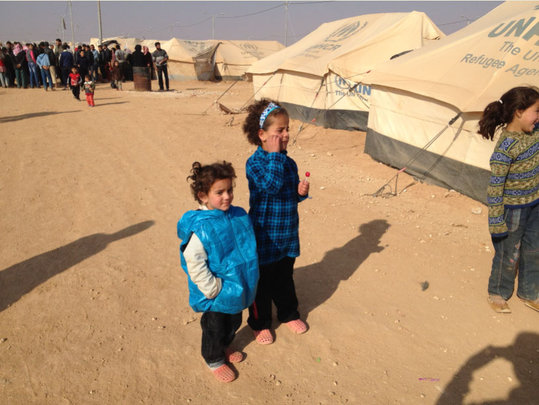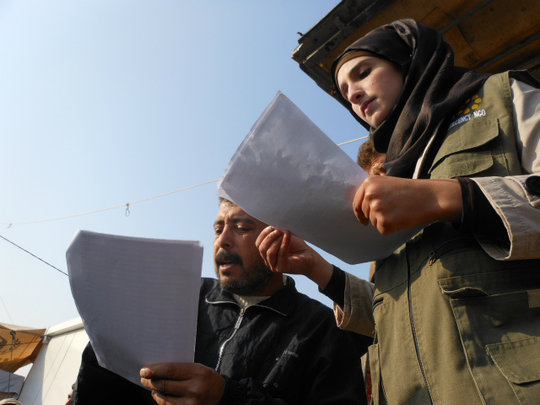 Links: