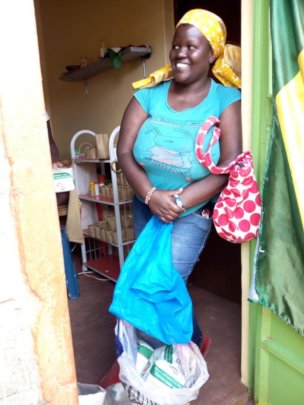 Following the Government´s determinations in response to the first cases of COVID in Kenya, we closed our Hai Centre in Kabiria and the Mamas company on March 16th. As many of our babies depend on Hai for their daily meals and we have been forbidden to continue offering any kind of food in our space, we started distributing meal kits to our students' families. With this emergency action we aim to protect our families from hunger, since many are unable to carry out their economic activities. In addition, we also want to prevent exposure to the virus by ensuring that they do not have to leave their homes to buy supplies.
To help with this emergency food distribution, our volunteers sold 5 Reais raffles. This action is extremely important to organize ourselves in the midst of unpredictable situations like this and to continue to support our community. And more will we needed, as the local government still haven't signed into any opening dates for the schools in the region.
To date, 86 families have benefited from our action, with 80 food baskets being distributed and 12 Mamas receiving an amount of USD 25 dollars as an exchange of the work they do with us in the making of our bracelets, even while they are not working at the moment. We were also able to avoid the eviction of 3 Mamas, whose rent is currently being paid by Hai.
Due to the results of a survey administered by the Ministry of Health in Kenya, which warned of the level of misinformation about COVID-19 in poor communities, we also decided to organize a report with clarifications about symptoms and the virus contagion. With the help of our teachers, we have developed a brochure in Swahili that will be sent to families by SMS. Our concern at the moment is the low immunity of the inhabitants of Kabiria and the lack of basic sanitation structure in the community, which facilitates the spread of diseases.
With great sadness we also had to cancel our Hai Experience trip that would take place in June and was already fully booked. In Brazil, we canceled our monthly bazaar, which normally finances more than 40% of our organization. We had to postpone our dinner commemorating Hai's 5th anniversary too, which still has no new date scheduled.
Our fundraising was very affected, exactly at a time when we have the high dollar exchange rate. Thus, donations are now very important to us, especially to cover the costs of our emergency action. So, more than ever, Asante Sana.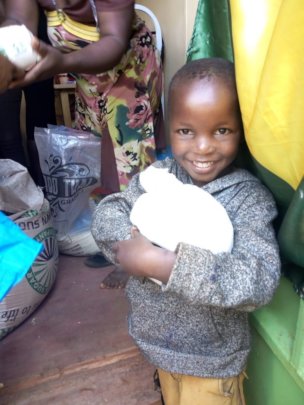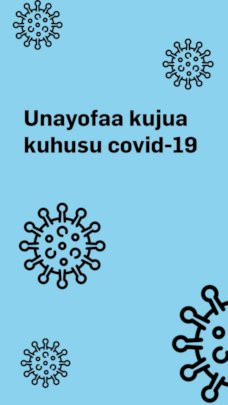 Links: