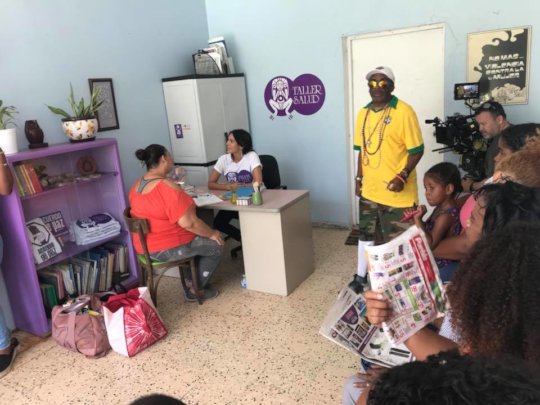 Hello, friends!
These last months have been exciting for Taller Salud! As we're preparing ourselves to celebrate our 40-year anniversary, our media presence is growing and more people are noticing the kind of work we do, giving us more reasons to keep pushing ourselves to serve our communities.
Taller Salud was recently showcased in an episode of "She's Gotta Have It", from director Spike Lee. We were honored to be featured on the Netflix show and some of you were inspired to donate to our cause because of it. Thank you!
As you may remember, this project is geared towards funding institutional activities that educate the people of Loiza about our work, and we reached some milestones! In May, we invited urban artists to paint murals depicting messages for peace in Loiza, and dozens of artists showed up on a Saturday, armed with paintbrushes and a lot of illusion, transforming our town in just a day. Thanks to them, the boys, girls, men, and women of Loiza can read messages of peace in their communities and solve their problems through communication.
Also, Taller Salud knows that keeping that peace is a feminist issue: if boys, young adults, and men understand that they can reach for their words, instead of weapons, to solve their differences, Loiza can keep building a culture of tolerance. Towards that goal, we've called on those men who haven't finished school to gather the necessary paperwork and sign up for an accelerated GED course that will allow them to get into the job market. In Taller Salud, we firmly believe that when there's a will, there's a way to get educated, and we've partnered with Nuestra Escuela, an organization that provides tutors and mentorship for at-risk youth. Together, we can change history!
We're also making strides towards empowering women, and we recently graduated another group of Health Promoters. This time, not only we had 18 women from Loiza, but seven from Vieques! This has been the largest promotion to date and we're hoping more young women and girls will get involved in learning how to take care of their minds and bodies and, especially, be willing to teach others.
This is only the beginning! We're committed to helping our people of Loiza, and each of you is instrumental for that goal. Keep supporting our work! Together, we can keep doing great things.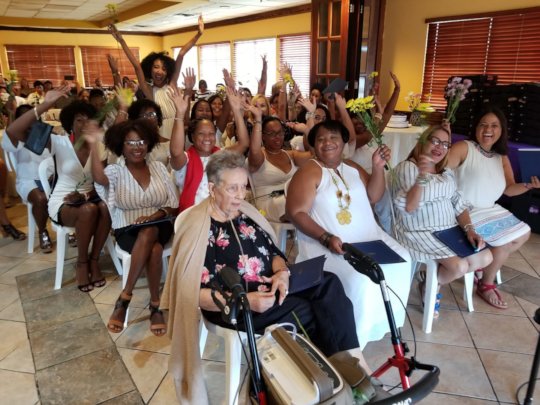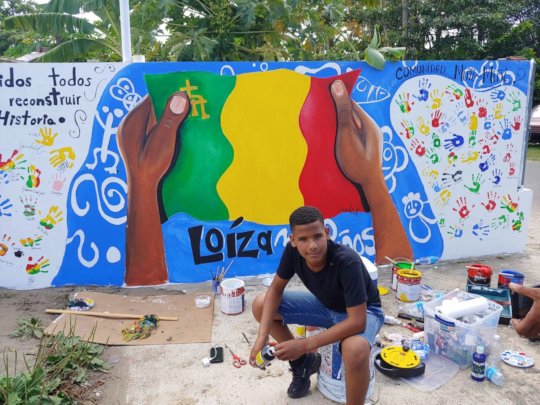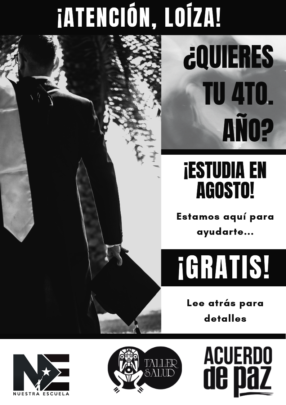 Links: