We have done so much with your help - thanks to funds raised to date, we have been able to ensure at least 15 beautiful donkeys have had a second chance at a better life.
We saw Jack find his forever home and were blessed to be there when precious donkey babies, like little Mayday, were born in our farmyard last Spring.
These happy endings are only possible because you helped support these amazing animals and believed in our work.
We need you - there are so many donkeys still hungry, abandoned and abused.
When these animals arrive at our animal clinic we often need to provide life saving treatments to many of them - some have been beaten, some are malnourished and scared whilst others are potentially carrying a foal.
Thanks to your support we have been able to build a dedicated Critical Care Horse Unit for all of our equines - but we don't yet have an operating table.
Without this vital piece of equipment we won't be able to save as many donkeys and other equines that will need our help.
Please share our work with family and friends so we can make sure donkeys have a chance.
With your help we can make a difference to these gentle beasts of burden and offer them sanctuary.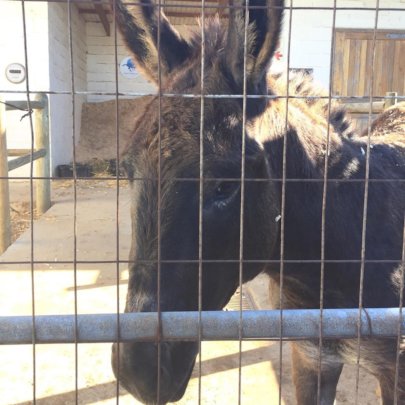 As cold fronts approach Cape Town many animals are affected by the winter weather and seek shelter from the elements with little to no hope of finding shelter.
Our dedicated Horse Care Unit offers assistance to all large animals and equines in need - with your help we have helped numerous donkeys in peril and thank you for keeping them in your hearts.
Because of you we have been fortunate to renovate an old stable into a Critical Horse Care Unit that allows us to offer more advanced treatment to equines in need. To date we have a built a new operating theatre and installed a horse sling enabling us to support larger animals during treatment. We do still need to purchase an equine operating table but are confident we can do this with your help.
Many of these animals are brought to us as victims of motor car accidents, neglect or blatant cruelty- they require substantial nutrition and medical care to bring them back from the brink and this places an extreme burden on our limited resources.
We will not give up despite the challenges we face; every donkey that comes into our care will be given as much love and support that we can muster.
We recenty welcomed Jack to our farmyard - Jack like so many others was just another nameless stray found on a cold, wet street alone and uncared for - luckily a concerned passer-by knew to call our Horse Care Unit. Now Jack is now enjoying all the attention and care that he deserves. Jack is warm in his very own stable and will be protected from the winter chill thanks to the kindness of people just like you.
With your continued help we can look after Jack and make sure he has a chance at finding his forever home.
There are so many other donkeys just like Jack who need our love and care.
Thank you for giving them a chance at life.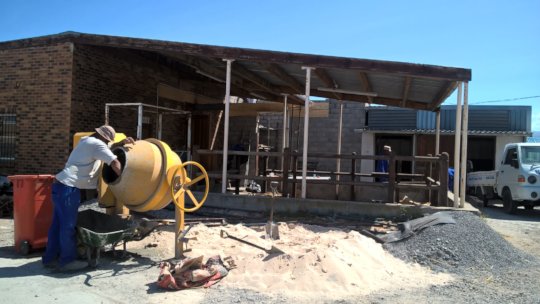 Hello animal lovers,
Happy 2019 to you all.
We hope the start of this year has blessed you just as you have blessed the animals in our care.
In the last few months because of people just like you, who have shown such care and support for our work, we have been able to continue caring for the donkeys, horses and ponies in our CoGH SPCA farmyard.
The amazing support has given our Horse Care Unit the opportunity to start building a 'Critical Horse Care Unit' that will be used to treat countless donkeys and equines in need of specialist care.
As you already know, these animals are left vulnerable to injury and cruelty in the more disadvantaged areas of Cape Town - some of them being victims of unbearable neglect or even motor vehicle accidents when left to wander the streets in search of grazing.
The new wing of our Critical Horse Care Unit is a very exciting and hopeful moment for everyone on our team - and for the countless supporters and volunteers who love and respect these beautiful animals.
To now have access to these medical tools means many larger animals like donkeys, which may not have found help elsewhere, will now have a chance at expert veterinary treatment and recovery in our care.
We will still need lots of support to keep these beautiful animals fed and cared for as continue to move forward and prevent abuse against the donkeys of of Cape Town.
We sincerely thank you for taking this journey with us and allowing us to provide hope for these amazing animals.
WARNING: Javascript is currently disabled or is not available in your browser. GlobalGiving makes extensive use of Javascript and will not function properly with Javascript disabled.
Please enable Javascript
and refresh this page.