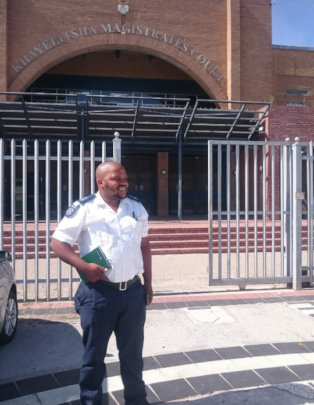 Dear Supporter
The day of reckoning finally arrived for the 2 accused of the brutal stabbing of Benji almost 3 years ago! It's been a rollercoaster ride of postponements, court closures as a result of Covid-19 outbreaks and warrant executions for the failure by the accused to appear in Court.
In South Africa, sentences for a breach of the Animal Protection Act currently cannot exceed a prison term of 12 months (in terms of offences in respect of animals) and 2 years (in respect of animal fighting). Each of these sentences exists in the alternative to an unspecified fine alone. In terms of the Adjustment of Fines Act of 1991, that effectively means a maximum fine of R40 000 and R80 000 respectively. Discretion on the part of the presiding Magistrate, in handing down a sentence for animal cruelty, is limited to only reducing a sentence and not increasing a sentence to beyond the prescribed maximum.
.
Links: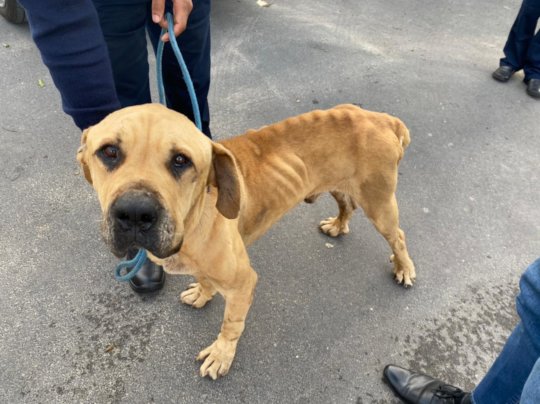 Dear Animal Warrior
We were shocked when we heard this story!
A teacher in the town of Villiersdorp, about 68 miles from our facility was keeping two emaciated Boerboels (a Dutch/Afrikaans word that roughly translates to farmer's dog pronounced "boo-r-bull" ) for breeding purposes. We were shocked that they belonged to a teacher, who should demonstrate high standards of moral behaviour for children to learn from. It was equally concerning that someone tasked with the responsibility of educating children could be so lacking in compassion.
Upon his arrival, our Chief Inspector Jaco Pieterse found two (2) Boerboels in extremely poor condition and a litter of 7 puppies. The dogs did not have access to food or water and the owner was instructed to give the dogs water. The dogs were so thirsty that they drank non-stop. The owner was also instructed to provide the female Boerboel with food and she gobbled all the food up. The puppies were found to be infested with fleas and also not in good health.
The two dogs and seven puppies were brought back to the Cape of Good Hope SPCA and were examined by our veterinary team. They are currently receiving treatment.
It is really sad that some individuals do not see their animals as pets but rather as just a way to make a quick buck. It's equally sad that everytime someone like this brings a dog into the world, a shelter dog loses their chance at a new life.
Thank you for helping the SPCA spay and neuter as many animals a possible to prevent irresponsible breeding like this. We have recently worked with local government on a policy document which has just been released for public comment. The document may well bring mandatory sterilisation into law but I'll tell you more about that when I write to you again.
Warm Regards
Belinda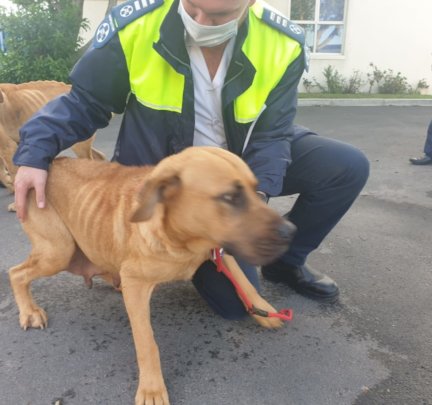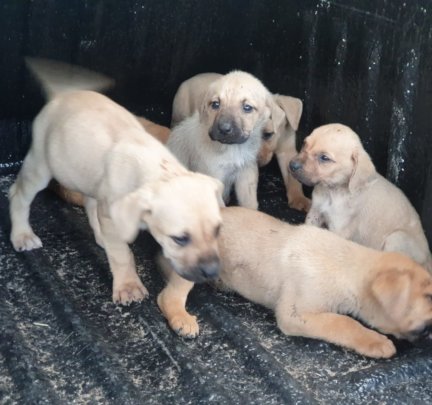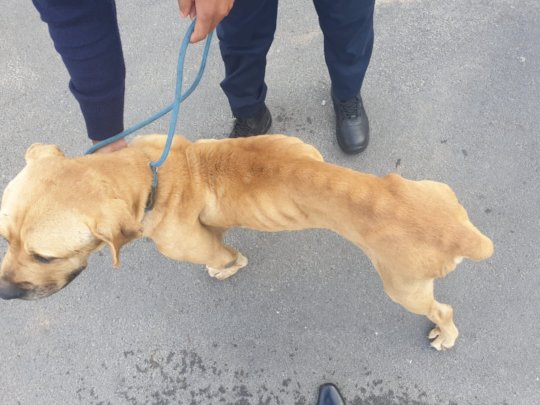 Links: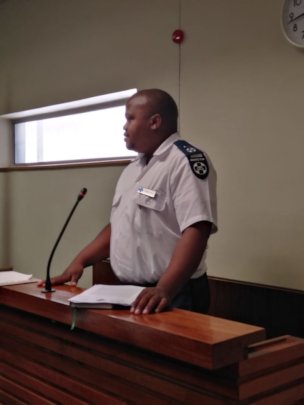 The Covid-19 pandemic resulted in the closure of our Courts located in hot spot areas and while this led to a massive backlog in the hearing of criminal matters, we are very pleased to be able to let you know that our Inspector Siviwe Noko has received notification that the trial of the two men accused of the brutal stabbing of Benji will resume later this month.
Inspector Siviwe Noko has remained steadfast in his dedication and his whole heart is invested into this horrific case - even if the system has been slow at serving up justice!
He first started investigating this matter on the 11th of May 2018 and his pursuit of justice remains as passionate now as it was then.
Thank you for continuing to support the work of this man who goes bravely where others fear to tread and who witnesses horrific suffering and neglect of animals every day of his life. Preventing animal cruelty is not an easy task. The only comfort he has, is knowing that he is able to rescue thousands of animals every year thanks to donors like you who walk beside him every step of the way.
Inspector Siviwe Noko will continue to be the voice for those who cannot speak for themselves and soldiers on firm in the belief that animal cruelty must stop. No animal should suffer.
Thank you for encouraging the heart of this man with your contributions in respect of his pursuit for justice for the animal victims of cruelty. It is because you care that he has the privlege of giving a voice to the voiceless in a court of law and this man would never want to do anything else.
Thank you for caring about an animal that you have only ever read about and thank you for investing in the punitive efforts of the SPCA's Inspectorate department. The only way we will ever see harsher penalties for the perpetrators of crimes against animals is if we remain in the court rooms! Thank you for keeping us there.
We will update you again soon with news from the frontline and hope that we can bring you news of sentencing at last.
Warm Regards
Belinda
Attachments:
WARNING: Javascript is currently disabled or is not available in your browser. GlobalGiving makes extensive use of Javascript and will not function properly with Javascript disabled.
Please enable Javascript
and refresh this page.