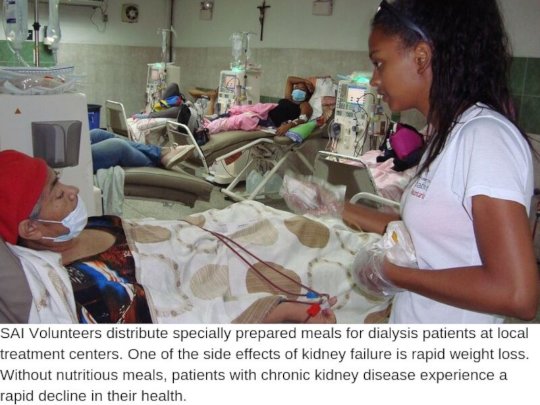 Hard To Believe, But TRUE!
It is impossible to believe that Venezuelans cannot get medications such as aspirin, insulin, and antibiotics. For each person who suffers from an illness, life becomes filled with anxiety and stress simply because it is difficult to get the medications they need or the fact that they are outrageously expensive. The other issue is the limited amount of doctors due to the fact that a large number of doctors have left the country.
Food and Medical Supplies
SAI is distributing balanced, protein-rich meals and medical supplies to hospitals. These meals are prepared under strict hospital regulations and are made specifically for the needs of each patient. In addition, much needed medical supplies are being distributed to improve patient care. We are providing antibiotics, anesthesia, aspirin and other basic medications.
7,223 Nutritious Meals
In the past three months of June, July and August, SAI and GlobalGiving donors have provided 7,223 nutritious meals to those who cannot feed themselves. With your donations SAI is able to continue to provide desperately needed humanitarian aid to Venezuelans in this dire time of need.
Your Donations Create A Better Reality
Your generous contributions create a better reality for Venezuelans by dramatically increasing the number of nutritious meals, medication and medical supplies available for those people struggling to survive during the current health and economic crisis.
SAI's Growth Signals Hope Is On The Way!

SAI is currently working on opening a medical clinic in Valencia, Venezuela. We will provide doctors, treatment, medication and professional medical care at our facility. We look forward to being able to provide much needed high quality medical care to the people of Venezuela.