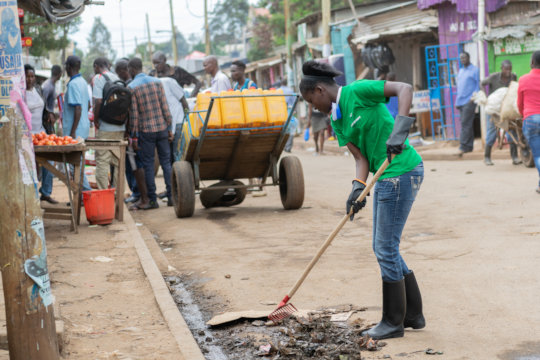 Meet the students who are changing the face of Kibera slum. Your donation is making a difference.
Faith. 19 years. Women Empowerment Program.
Out of passion and her past experiences, Faith initiated the idea of women empowerment program. Her passion is that women and girls will access to safe space and technological skills. For the past two months, faith has mentored over 20 girls and supported them in getting computer skills. Her program targets young mothers, girls who are not in school and thoe who have been forcefully married. Her target is to reach 100 girls by June.
Mathias. 20 years, Pop-Up Library.
Mathias had an experinece with grade 4 kids who do not know how to read and write well. This is why he started the library project. The project has so far taught 30 kids to read and write. These kids are from the Kibera slum. Mathia's dream is to one day, build a library in every school in Kibera. Most schools in Kibera who do not have enough books.
Joseph. 22 years, Kibera Clean Up.
One of the challenges Kibera slum face is poor drainage, which majorly contributed by people throwing trash everywhere. What is this problem could be solved and at the same time create employment for jobless youth. This is the idea the Joseph came up with. He has so far cleaned an area of about 5km. 5 youth have benefitted from his ideas in terms of job creation.
These students have been part of Garden of Hope Foundation's leadership development and entrepreneurship programs. The programs aims to equip high graduates or those who have dropped out of school with leadership and entreprenurship skills.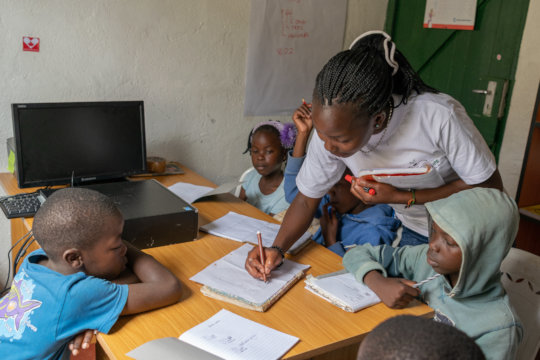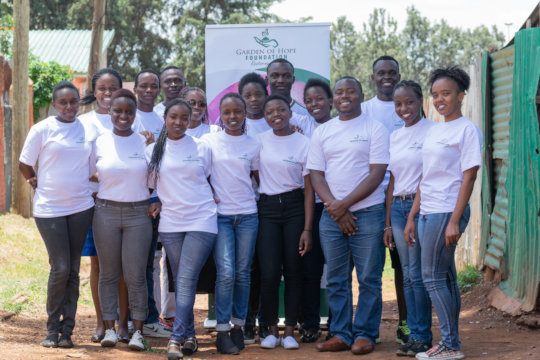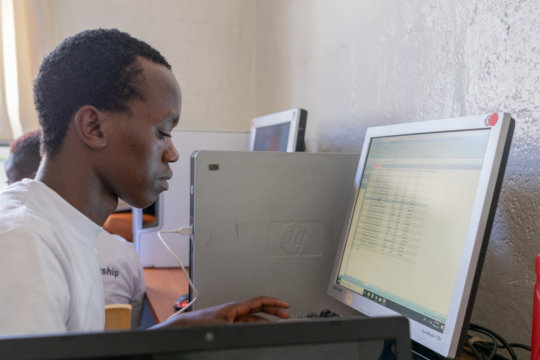 Links: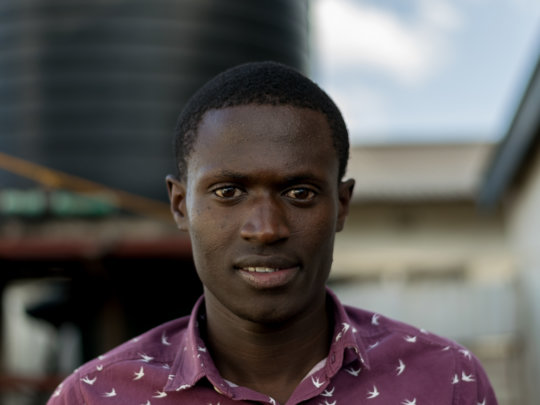 What would you do if your parents or gurdians told said you cannot continue with your education after high school? What would you do when you are trying to apply for jobs and they cannot hire you becuase you don't have the skills or money to continue with your education?
This is the story of many high school graduates in Kibera. Most of their parents/gurdians are not able to pay for their college or university fees after high school. As a result they try to do anything possible to meet their needs. The challenges include, but not limited to crime and violence and drug abuse.
Garden of Hope Foundation through its Leadership and Developement program is changing this narative. Students who complete this 22 week program will be better prepared for further education, interview processes, job searching, business management, proposal writing, research, community service and have a better understanding of who they are and what goals they have.
We currently have 12 high school graduates who want are going through the program, their are other 100 who are still waiting to join the program. These youth are being equiped with sustainable entreprenurship and leadership skills. The skills will help them start their small businesses and sustain themselves and their families.
It only cost usd 50 to sponsor one. Consider donating today.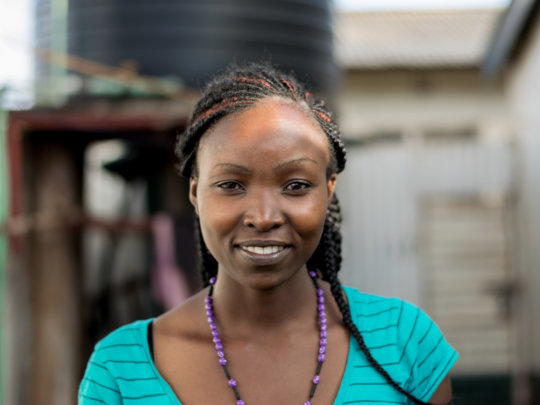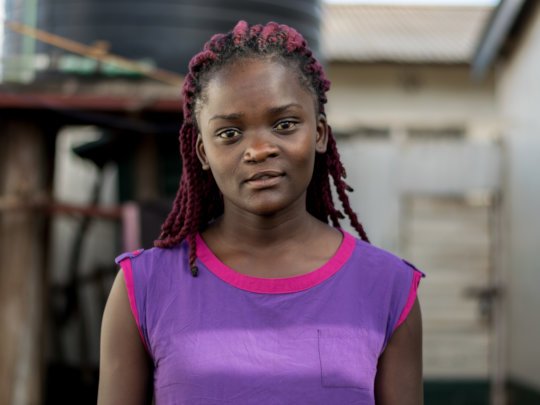 Links: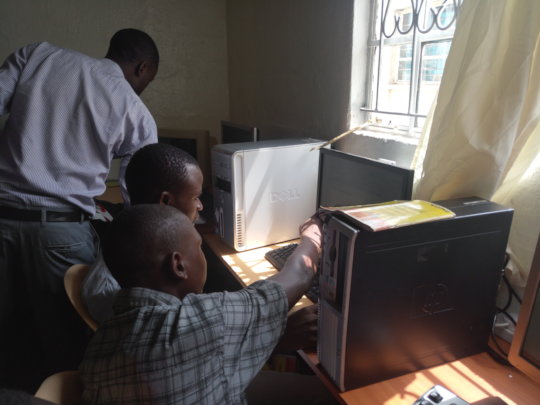 Walking through the Dusty streets of Kibera slum, you can't help but notice the sadness in everyone's face this is becuase of the challenges they have been facing the past 3 months which has lead to the death of at least 5 youth. Looking around, you can easily notice everyone sneezing, teary eyes and people standing in small groups mostly idle youth who have not had the opportunity to join school or those who have dropped out of school.
This is where we meet Nicholas. He has been out of school the past 1 year. He was reffered to Garden of Hope Foundation by a friend who noticed how idle he was. Nicholas went through the leadership developement and entreperenurship program. A program which support youth who have dropped out of school and those who are not able to continue with education. After He graduated from high school, his parents were not able to continue paying his college fees, but now things are not the same for him. Nicholas went through the program and he now runs a small shop. He says, "the skills I got from the training by Garden of Hope Foundation has supported me start the business, keep records and build my entreperenurship skills".
Nicholas is just one out of 200 students who will Join us for program next year. In total the program has supported 50 youth since its inception and we we look foward to supporting more. This ThanksGivng you and your friend can help us support poor youth from Kibera slum gain sustainable skills. Your donation of $50 will go along way in ensuring a better future for them. Since the start of this year our project has impacted the live of 700 students through the different programs we run which include: Mentorship, Water, Sanitation and Hygiene and Leadership development and entrepreneurship.
Warm Regards
Victor Odhiamboa and Garden of Hope Foundation Team.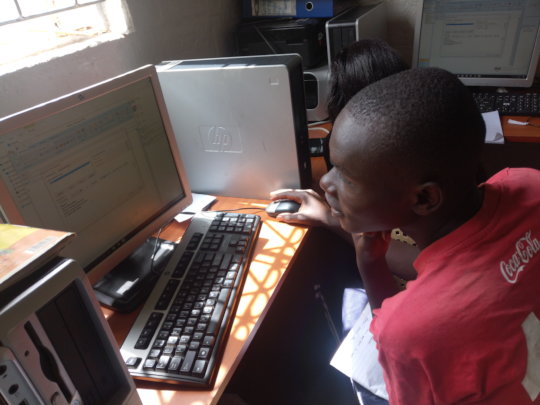 Links:
WARNING: Javascript is currently disabled or is not available in your browser. GlobalGiving makes extensive use of Javascript and will not function properly with Javascript disabled.
Please enable Javascript
and refresh this page.