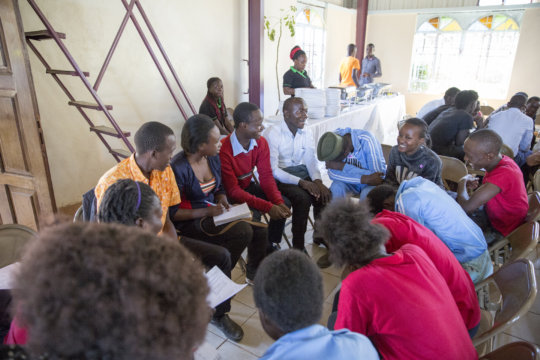 Jane was 16 years old when we first met her . Her school is one big hall divided into 5 classes using boxes (Form 1, 2, 3, and 4). In addition, her school did not have enough resources. Jane was afraid, this would greatly affect her final exams. These challenges at school and the fact that her parents were not able to pay her school fees made things worse.
After graduating from high school, Jane joined the Leadership Development and Entrepreneurship program at Garden of Hope Foundation. The aim of the program is to provide entrepreneurship and leadership skills to students like Jane who are not able to join university or college due to insuficient funds or low grades.
Due to her hard work and determination, Jane was spotted by Friends who had visited Garden of Hope Foundation, she was offered a job opportunity and in April 2017, she got her first employment. Jane has been working hard and applying what she had learnt from the program in her daily work.
"I am glad that now I am able to work and provide for myself, I am also able to support my family at home. I am currently saving some of the money to join university for part time studies, "Jane says.
Since our last report: We have also been able to:
1. Mentor 500 youths weekly through the school Mentorship program.
2. Provide monthly sanitary towels to 250 girls who cannot afford.
3. Host Mentrual Hygiene Day with 300 girls and provided information on sexual reproductive health.
4. Support two youths to start their own businesses. They can now sustain themselves.
Finally:
GlobalGiving Bonus day is on 12th July, there will be $110, 000 in matching funds. Here is an opportunity for all your donations to be matched up to 50% and new recurring donations up to 100%. Consider giving to suport more youths like Jane. You can give in memory or in Honor of someone.
Thank you for your continued support.
Kind Regards,
Victor and Garden of Hope Foundation Team.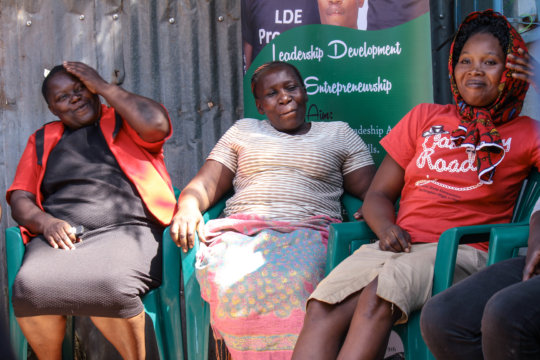 Links: