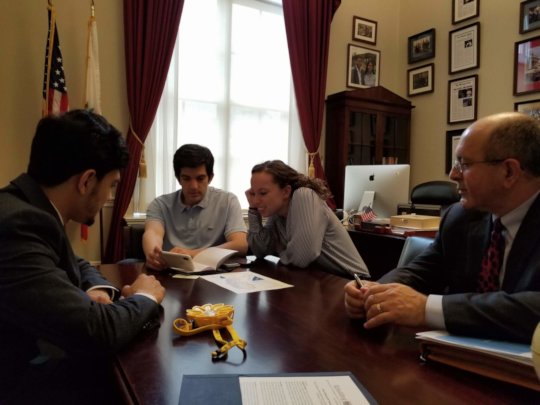 Dear Friend,
This year Rebuilding Alliance's advocacy initiatives significantly expanded: we brought even more speakers to Washington; and we travelled to DC three times since January to walk the halls to ask Congressional offices to help ease an escalating crisis in the West Bank, Gaza, and Jerusalem. (Because Congressional intervention had such immediate and positive results, one set of visits focused on thank you meetings.)
Rebuilding Alliance's overall strategy is case-by-case intervention, inspired by this quote by Oxford Professor Nabeel Hamdi, 'To do something big — to think globally and act globally — one starts with something small and one starts where it counts.' As a result, Rebuilding Alliance's access to Congress is increasing — and that's remarkable.
Let me describe how calls from House, Senate, and local offices got the Israeli Army to change their mind. A woman engineer from Gaza, Majd Mashharawi, was receiving the Confidence Award from the Mohammed Ali Center in Louisville, KY, but the Israeli Army blocked Majd's parents from transiting Israel to Amman to fly to attend the ceremony. When I asked RA's list to email their elected officials to ask their help, hundreds responded.

At their constituents' request, local and D.C. officials and their staff called both me and their local Israeli Consulates. When I called the Israeli Consulate in San Francisco they told me to call the Israeli Army (— I called the Israeli civil administration's hotline and spoke with an officer named Tom). Meanwhile the Israeli Embassy asked me for more information and, starting at 11pm until 6am Pacific time, we worked through a 3-way negotiation that caused COGAT officials to reverse their decision; unfortunately, this was an hour too late for her parents to make their flight for the award ceremony. Nonetheless, Majd's mom made the trip and I met them both in DC to thank all the offices who helped. This gave Majd and her mom the opportunity to introduce themselves and speak about the challenges that businesses and families face in Gaza under blockade.
More Congressional offices than ever are scheduling with Rebuilding Alliance for briefing meetings, in person or by phone, with our speakers. In April we had a record 54 meetings in one 5-day week in Washington DC, with both Republicans and Democrats, when I brought Rebuilding Alliance's trade expert from Ramallah to walk the halls of Congress to describe one way to open the blockade to trade and food aid. We asked Congress' help to assure shipments of fresh herbs from Gaza greenhouses to New York City, as the trade expert currently does with West Bank herbs. That proposal continues to have legs far beyond our visit.
Despite the harsh rhetoric in the Israeli election cycles, our visits to Congress continue to help keep the West Bank Area C villages of Susiya and Khan al Ahmar standing. But that is not enough: on July 22nd, the Israeli Army destroyed more Palestinian homes in the Wadi Al Hummus neighborhood of the East Jerusalem district of Sur Baher since any time since 1967 —— this just 3.7 miles from the U.S. Embassy. In October we brought two of the Israeli advocates who acted as witnesses and served as peaceful presences in the homes of the Palestinian families during this destruction, to Washington DC. I was amazed when some 360 Congressional offices asked to meet with our guests. We continued to hold 30-minute briefings with as many offices as possible afterwards, for the next two weeks. Later, when I went overseas, I met with the Wadi Al Hummus Village Council to explore what it will take to help them safely rebuild.
Rebuilding Alliance's board member, Betsy Valdes, joined me for part of our October trip to DC and summed it up well: "As a Rebuilding Alliance board member, volunteer, and citizen, I'm always impressed with the level of our exchange and dialogue when we meet with officials and representatives in Washington, and I am reminded of the power that constituents have to effect change when enough people participate."
Your support made all the difference. In this time of crisis, there's so much more we need to do. Please give generously on Giving Tuesday when GlobalGiving will be matching all donations until 9pm Pacific Time. Please feel free to call me if you have any questions or suggestions: +1 (650) 651-7165.
Sincerely,
Donna
P.S. Just to clarify, this advocacy does not influence legislation and is not lobbying. This is all about what happens when constituents ask their members of Congress to intervene on their behalf with a U.S. agency. To borrow from Mothers Against Drunk Driving, ours is a 'friends don't let friends drive drunk' strategy. Elected officials, on behalf of constituents, make calls to the U.S. State Department and the Israeli Embassy to request permits, prevent demolitions, and de-escalate violence.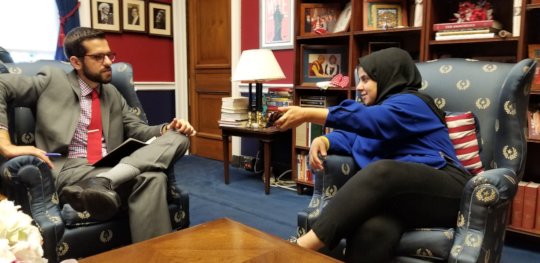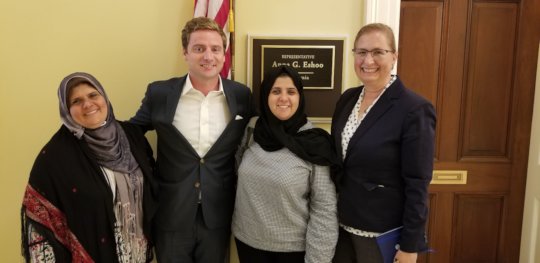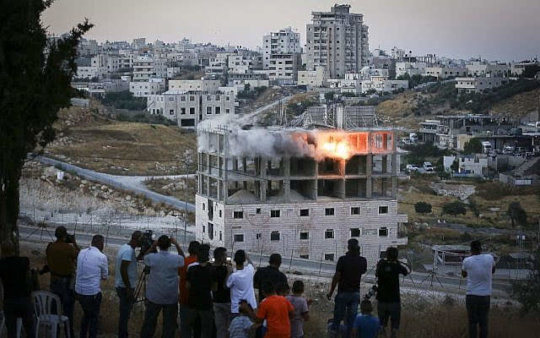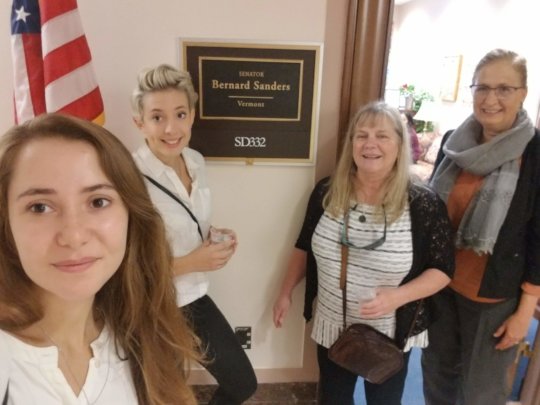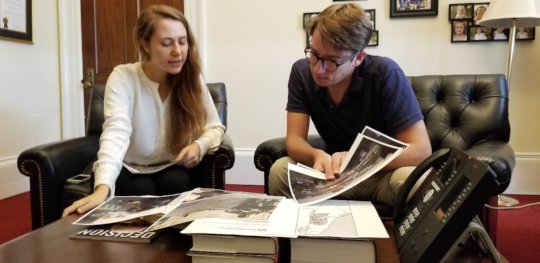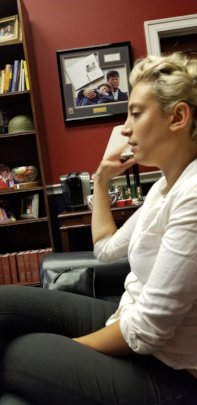 Links: