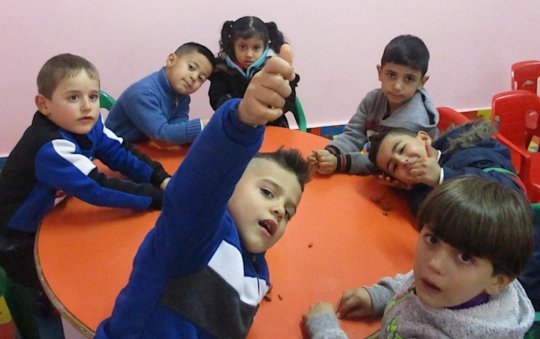 Hello Everyone!
My name is Omnia Ghassan. I am a writer and the partnership coordinator for We Are Not Numbers, a group of young Gazan writers who aspire to deliver the Palestinian cause to the West. I was asked by Rebuilding Alliance to write this report for you. Since I am in Gaza, I was not able to visit but I called Haj Sami Sadeq, the Mayor of Al Aqaba village, and he connected me with the Principal to report on the progress of the Al Haq Kindergarten Scholarship Program.

The Principal and Mayor provided certified reports, attached. I translated them and Donna Baranski-Walker, Executive Director of Rebuilding Alliance, reviewed them with care.
Al Haq means certainty, reality, truth — an inspiring name for a kindergarten. Last year, your donation made it possible for 20 children to receive scholarships and attend kindergarten. Their families really appreciated your support because they could not afford to pay the fee. Last year,150 children were registered by their parents, but some were at risk of dropping out because of their financial status.

A big challenge was that the Ministry of Education open a new public kindergarten nearby in Tayasir which is free. Sadly, the Palestinian Authority and the Minister of Education had showed no interest in supporting Al Aqaba's kindergarten. Last year, everyone in Al Awaba was worried they may have to close but instead many parents and children returned to the Al Haq kindergarten because of their exemplary teaching methods and experienced staff. It may seem like a small thing, but the kindergarteners are the heart of Al Aqaba Village — indeed the kindergarten is the reason the village can remain standing despite the demolition orders.

Principal Noha Al Dabak, has been the principal for 7 years. She said, "Our kindergarten serves children from Tubas, Tayasir, and Soghra, not only from Al Aqaba. This year, 35 children are waiting for scholarships and the kindergarten has 132 students enrolled." Their names are Safaa, Marwa, Ghazal, Yousef, Jamil, Laya, Kareem, Ashraf, Aseed, Yousef, Riham, Abdullah, Tala, Rady, Baylasan, Dherar, Hosayna, Sara, Hareth, Seba, Toleen, Hussien, Noran, Mayar, Mohammed, Karam, Sham, Ahmed, Asnat, Aya, Ahmed, Toqa, Jad, Moamer, and Mohammed. So many!

The cost of the kindergarten is 120 NIS ($35) per month which is affordable for most families in the area — but this is way beyond the means of the poorest families, especially in the winter when farming families have already sold their harvest. To remain competitive, the kindergarten keeps fees way down but this means they pay the teachers very little. Recently, they had to lay off one of the teachers when tuition payments did not arrive in time.
Principal Noha told me about one of the children: Abdullah is a boy whose father passed away. His mother was working for low pay to raise and educate her child properly and to be able to send him to the Al Haq kindergarten. However, one month, his mother fell sick and was unable to work. He was at risk of having to leave kindergarten because of her difficult financial condition and inability to pay the monthly tuition.
The children's love for the kindergarten keeps the teachers working even with very low salaries. Everyone is doing their best to keep this wonderful center going — and we hope the Al Haq Kindergarten will expand to become a training center for student teachers in the future.

For now, most importantly, your donation for the scholarship program assure a way for the poorest families to send their children to this wonderful place, giving them a boost for their education and for their lives. Please consider making your donation a recurring donation, so to cover the monthly fee for the child or children you are sponsoring. Your gift will keep them learning, help them seek knowledge, and grant them a brighter future.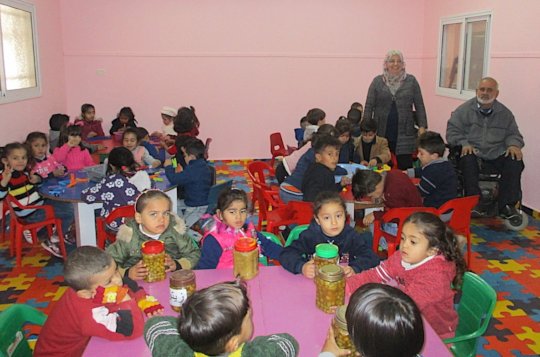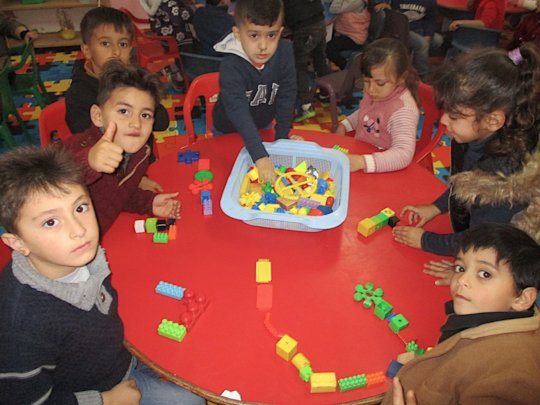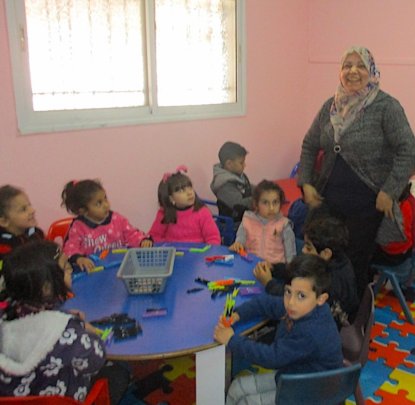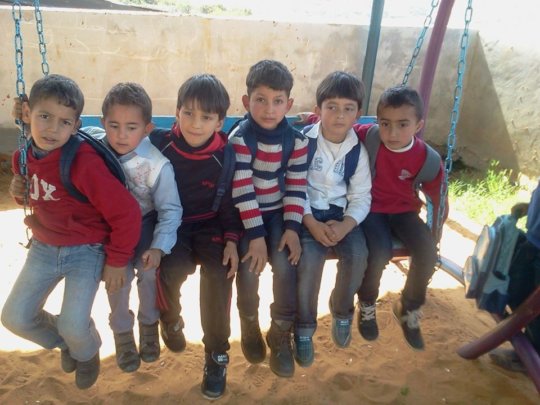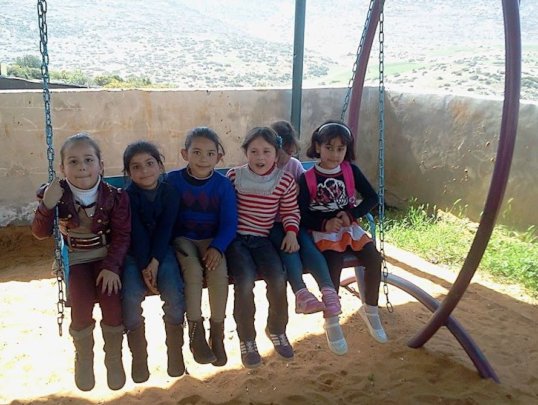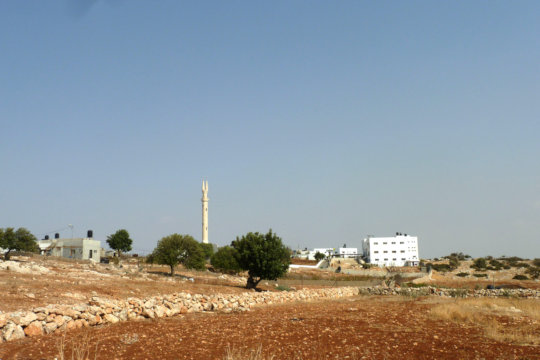 Attachments: