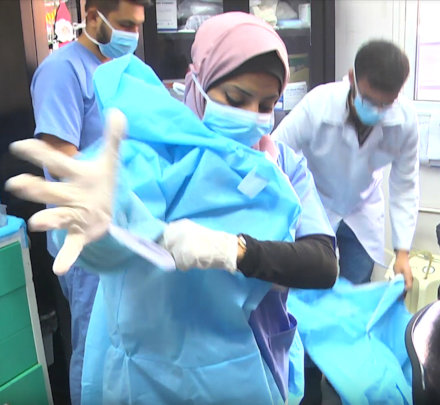 Dear Friend,

We're honored and proud to announce a new partnership with Taawon (Welfare Foundation). They have matched your donation, dollar for dollar, and enabled us to give double the medical supplies to our NGO hospital partners and feed double the families, and do so starting this week, in the holy month of Ramadan. The $54,000 contributed via GlobalGiving is now a grant totaling $108,000!
"
We are very happy today to have gained a new partner with whom our cooperation commences in jointly fighting the COVID-19 virus in Gaza by providing the health sector in Gaza with supplies and aiding the marginalized families with food during the holy month of Ramadan," said Yara Salem, Director General of Taawon.
Rebuilding Alliance's two NGO hospital partners are receiving PPE's, COVID-19 test kits, medicines, and supplies. Founded in 1882, the Al Ahli Arab Hospital (the National Arab Hospital), a Christian hospital under the care of the Anglican Church, is Gaza's oldest hospital. Al Awda Hospital (The Return Hospital), run by the Union of Healthcare Workers Committees, serves over a quarter of the population of the Gaza Strip. In addition, a requirement we included in our agreement with Taawon is that our program must buy masks & protective suits from Gaza factories. This helps to provide jobs in an economy suffering from chronic unemployment now over 60%; Gaza's economy has been devastated by a 14-year blockade—the longest in human history.
800 families in need will be given food baskets that contain two weeks worth of food and soap too. Handwashing with soap breaks down the COVID-19 virus.
For food distribution, our long-term partners are the Women's Programs Center-Rafah, Youth Vision Society, the Al Basma Club for the Disabled, and the Al Amal Society for Rehabilitation. Each NGO partner chooses their list of families in need, comparing with lists developed by each municipality to be sure that everyone is treated fairly. Taawon has asked that Al Amal Society for Rehabilitation be the one designated to purchase all the foodstuffs and deliver to the other three. Each of the four will distribute to their own list of 200 families in need. Rebuilding Alliance did this food program with the partners last year and the year before, distributing a total of 600 baskets. They always do an amazing job.
If you haven't yet, please watch the video of our first report where you can meet staff of Ahli Arab and Al Awda Hospital as well as Unipal, the Gaza manufacturer of protective suits and masks.
Rebuilding Alliance is grateful for your outpouring of support. The groundswell of donations we received in GlobalGiving's LittleXLittle campaign attracted Taawon's interest and we worked hard to close a partnering agreement that has the support of all our local NGO partners in Gaza and is also in full compliance with all U.S. laws and rules. Taawon is a two-time Mahatma Gandhi Award winner that invests $50 million annually in programs that benefit 1 million Palestinians. Their partnerships include the British Council, the Islamic Development Bank, and the Lutheran World Federation. We're proud to be in such illustrious company.
Your donation made this possible. Now we get to do even more.
P.S. Would you like to help raise more funds for this program? We've formed a Whatsapp group to support one another in creative fundraising for the Palestine, We Care COVID-19 Relief Trust. You can do this from home and interact directly with our team in the U.S. and in Gaza - Apply here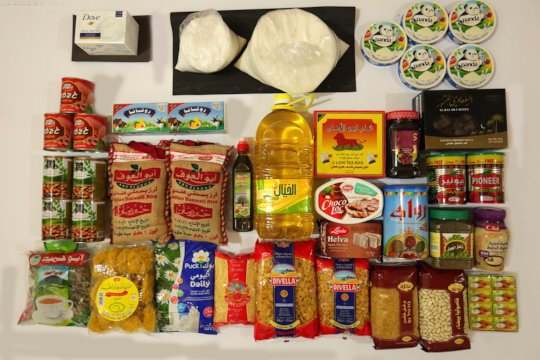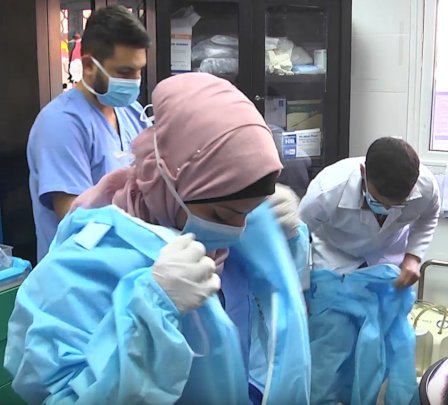 Links: