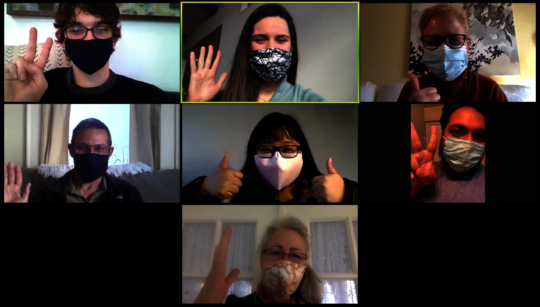 As 2020 comes to a close, I'd like to start off by thanking you for standing with us during such a difficult year. No matter what the next year throws our way, we know we will succeed with you by our side.
I joined the team first as a volunteer in June and I am now delighted to be coordinating the advocacy efforts as a member of Rebuilding Alliance's staff. I wanted to update you now on our progress within our Movement to Safeguard Palestinian Communities.

Please note, Rebuilding Alliance pioneered this work in 2008 when, in desperation, we asked constituents to call Congress to ask them to personally intervene to keep the kindergarten standing in Al Aqaba Village. We had helped build it -- and those calls keep it standing. This is not lobbying because legislation is not part of the request. Personal intervention by Congressional offices at the request of their constituents is the heart of this ask.
Advocating for the Sumarin Family
Back in June, Rabbi Arik Ascherman of the Israeli human rights group Torat Tzedek alerted RA about an impending court decision in the 30 year effort by the Jewish National Fund to evict a Palestinian family from their East Jerusalem home. The Sumarin family built their home in 1950, and since then, three generations have resided there. However, in 1989, the Israeli government began eviction proceedings using the controversial Absentee Property Law, even though the family was never absent! After years of lower court cases and appeals, the Sumarin family eviction case reached the Israeli Supreme court in August of 2020, and is now slated to be decided in April of 2021.
RA joined the Sumarin coalition to lead the effort to contact Congress on behalf of the Sumarins. We started by asking constituents to contact their members of Congress and invited them to a briefing with a team of 8 expert speakers from Jerusalem. Thanks to over 1600 constituent letters, we briefed 36 House and Senate offices on both sides of the aisle. Our request to Congress was for them to call the Israeli Embassy and State Department to stop the eviction. We also organized a virtual Leadership Learning trip to Silwan, which took constituents and Congressional staff on a walk from the Western Wall to the Sumarin family home.

Congresswoman Jackie Speier led a Dear Colleague letter to the Israeli Prime Minister urging him to stop the eviction. In total, she and 25 other Members of Congress signed the letter. During the up-coming months, RA will be preparing for the April court hearing.
Saving the Olive Harvest
This fall, our "Save the Olive Harvest" campaign started with a small British human rights group called the Friends of Madama and Burin who circulated a petition to the Israeli general in command of the West Bank urging him to protect the Palestinian olive harvest and olive farmers from aggressive Israeli settlers. With COVID-19, internationals couldn't attend the harvest as monitors, and fearing what was to come, they asked the world to act from afar.
Rebuilding Alliance joined them, together with Palestinian and Israeli human rights groups, to bring our "Save the Olive Harvest" campaign to Congress. In response, constituents sent 1500 letters to their Senators and Reps, requesting intervention on their behalf. We held 45 briefing calls and two private virtual olive harvest tours with House and Senate Foreign Policy staff and constituents on the line. We asked them to call the Israeli Embassy and the U.S. State Department to investigate and prevent further violence. Many did — and the U.S. Embassy in Israel assigned staff to file a report. In the process, we also helped the Friends of Madama and Burin extend their reach by expanding our advocacy campaign toolset to include the British Parliament. This is just the beginning; the next step is to assure Palestinian farmers safe, year round access to their land.
The challenges facing Palestinians continue into 2021. Evictions, home demolitions, and vandalism to olive trees are higher than ever. Rebuilding Alliance will be drawing upon everything we learned in our advocacy for the Sumarin Family and the Palestinian olive harvest to launch our next Contact Congress campaign in January and mobilize American constituents to prevent further abuse and injustice. We're working through all the details to lauch a quick response constituent team, here and overseas, to ask Congressional offices to register concern the moment a 96 hour demolition order is posted. With a new administration and 60 new members of Congress, there's hope for progress and all the more reason to press forward quickly in the year ahead. With your help, we will make a difference.
Thanks again for your trust in us. Stay safe.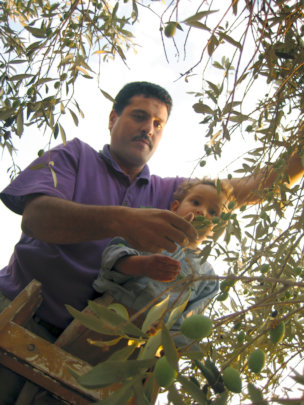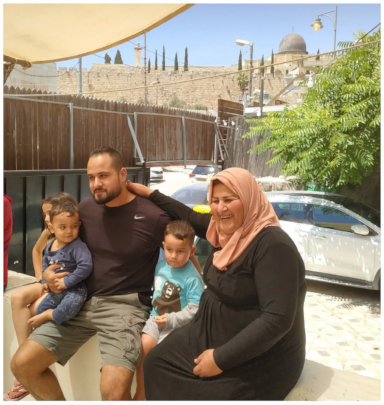 Links: