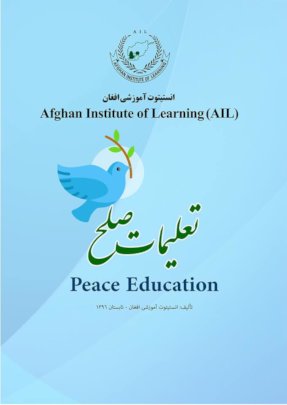 AIL works to promote literacy and other subjects among adolescent girls by providing classes at centers in Herat and Kabul. It also publishes a magazine and whenever possible books. Books published by AIL recently include:
Mobile Literacy Messages: a book supporting the literacy class that uses texting to teach the alphabet and up to grade 4 literacy in 4 months. Mobile literacy classes take place at Herat centers and are attended by illiterate girls and women.
Leadership Skills: supporting leadership development at centers, in workshops and the youth 2 year leadership course at the private Yacoobi High School. Girls at the centers want to know how to advocate for themselves, speak in public and engage more fully in their communities.
Teacher Training: helping teachers improve their teaching skills at workshops and in staff meetings at centers. Some teachers who study with AIL go on to become teachers at AIL Learning Centers.
Healthcare Messages for AIL clinics, mobile literacy classes and the ZMQ mobile app pregnancy monitoring program which AIL was a part of.
Peace Education: the most recent book published. Peace education is promoted at centers, preschools and in workshops.
Thank you for your support for our work.
The year end newsletter for CHI is attached.
AIL is working towards: SDG Goal 4 – Ensure inclusive and equitable quality education and promote lifelong learning opportunities for all.
Attachments:
Dear Friends,

Thank you so much for your support of the Afghan Institute of Learning and its effort to purchase sewing machines for our sewing classes. AIL's classes use machines that the staff are able to repair as necessary to extend the life of those machines. Unfortunately, a number of these well used sewing machines have come to the end of their useful life, but thanks to you we will be able to replace them with new ones!
These classes are really popular as they are a way for women to learn a skill both useful in their family life but also as a means to earn an income.Here is a typical story from Zahra, "Before coming to the center I was broke and hopeless since we had no job or income in our family and I could not do anything. I joined the sewing and literacy classes and now after 6 months of the sewing course I have my own business. I work at the center and I work at home sewing. I am almost the only breadwinner in the family. I do other people's work for them and get paid! Coming to the center, learning skills changed my life."
The staff in Afghanistan have decided to wait until they have raised some more money before buying new machines in quantity. As soon as the funds are in place the machines will been purchased and we will let you know!
Thank you for your support!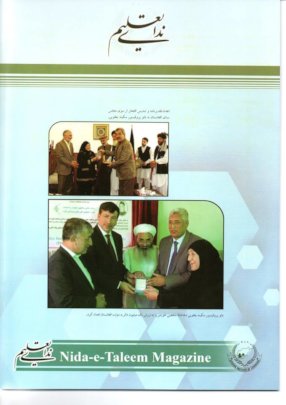 AIL seeks to spread education to as many women as possible and uses different means to achieve this. All its Learning Centers receive copies of the magazine that AIL publishes called Neda-e-Talim. There are two issues each year.
The content is educational and news orientated emphasizing literacy and health with use of photographs and graphics. The most recent edition included articles on: literacy for a better life, Touchstone English language learning system, women and leadership skills, discriminatory language, health, peace, private school football, women's rights, poetry and literature, discipline at schools, children's literature.
The magazine also gives updates on AIL's work, information on AIL's Learning Centers and Dr. Yacoobi's private radio station, Radio Meraj. Copies of the magazine are widely distributed and available at all AIL facilities such as offices, libraries, centers and clinics.
Some of the women at centers are illiterate starting out on their education journey or are only able to read a little. The magazine is still of use to them as it has pictorial content too. More accomplished readers may read aloud to the illiterate women helping them and creating bonds of friendship.
Thanks for your support.
WARNING: Javascript is currently disabled or is not available in your browser. GlobalGiving makes extensive use of Javascript and will not function properly with Javascript disabled.
Please enable Javascript
and refresh this page.