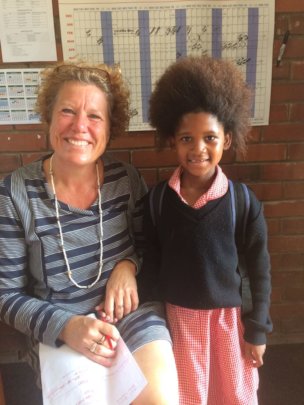 African Angels Independent School is a charity in South Africa who deliver a quality primary school education to children who would otherwise not be able to afford it, with some amazing results. We are relentless in ensuring our learners, who all come from socioeconomically disadvantaged backgrounds, can reach their full potential, and go on to create their own educational and employment opportunities in the future, forever changing their own lives, that of their families and communities, and ultimately, South Africa. African Angels receives no Government funding, and exists only by donations and fundraising. Since 2013 Mercedes Benz South Africa has believed in our vision and supported us. Join Mercedes Benz by supporting our work - nation building through education in South Africa. There is an African saying "It takes a village to raise a child". We say "It takes a village to educate a child." Welcome to our village.
Our vision is for each child to reach their full potential. We have seen three of our learners from 2018 accepted into quality high schools. Dominic was accepted into Queens College in Queenstown on an old boys bursary. We are delighted to have a new partnership with this fine boys school. Luvuyo and his proud dad Raymond. Luvuyo entered Selborne College (East London) from 2019 on an academic scholarship. Thank you to the Selborne Foundation for this opportunity! And as we mentioned in our last newsletter, Linako has been accepted into Grade 8 at the Oprah Winfrey Leadership Academy in Johannesburg.Our first girl to go to this fine academy, but definitely not our last!
Fundraising News: Andy Tudhope and his colleagues from Status came over the December holidays, volunteering their time and energy to renovate our grade 8 class AND raised over R100,000 in cryptocurrency for African Angels. #status #takesavillage
Thanks to Harris family at Morningside MICA for making African Angels the beneficiary of their annual Christmas party, and for their guests' generous donations of stationery and randelas.
Talisman Hire and the East London Golf Club are all running promotions to benefit African Angels .. can your business offer a discount to your customers and in turn support African Angels?
Upcoming Event: Our next event is our Annual Beach Walk that the children just love. Stay tuned for pictures on our social media channels (links below).
Thank you for your past support of African Angels. Please follow our social media pages for day to day updates of all our happenings at school!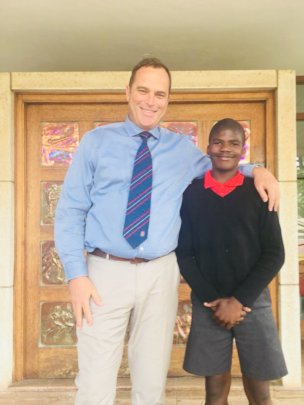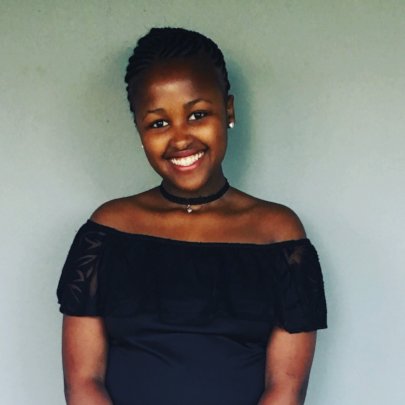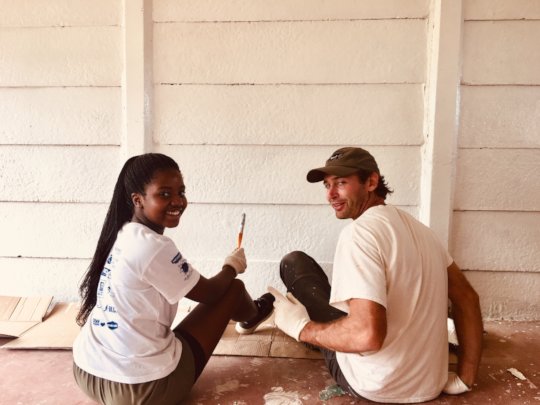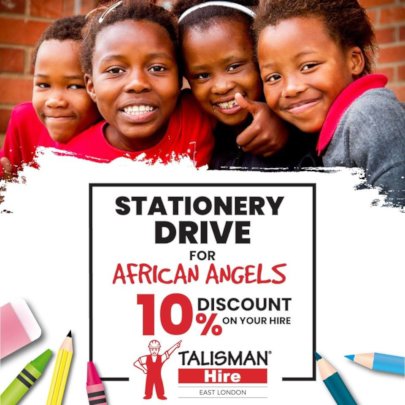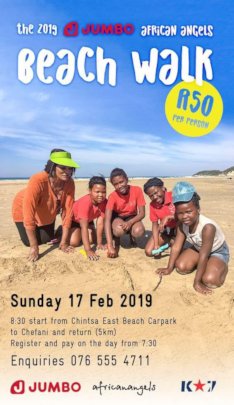 Links: