In the past three months, Whisper's Magical Children's Hospital and Maternity has saved quite a big number of malnourished children registered in our nutritional ward. We have saved a total of 45 malnourished children in the past three months. Few of these patients had mild malnutrition but the biggest number of patients received were severely malnourished.
Tuberculosis is so common among the malnourished children since they have immunosuppression. They are always referred to Nalufenya Hospital to get Anti-TBs and later brought back to Whisper's Hospital to complete their nutritional rehabilitation. Most of our patients are brought in by their caretakers who are not their biological parents. This shows a high level of child negligence within the families.
The major causes of malnutrition at our Hospital in the past three days as reported by our nutritionist and social workers are poverty(extreme), prolonged drought and domestic violence whereby parents neglect their children to their grandparents or even stepmothers who mistreat them by beating and denying them food to eat at home. Some of these malnourished children come when they are so wasted while others come with grade 3 oedema.
We thank all our donors for supporting us through donating to this project. So many lives are being saved in Uganda.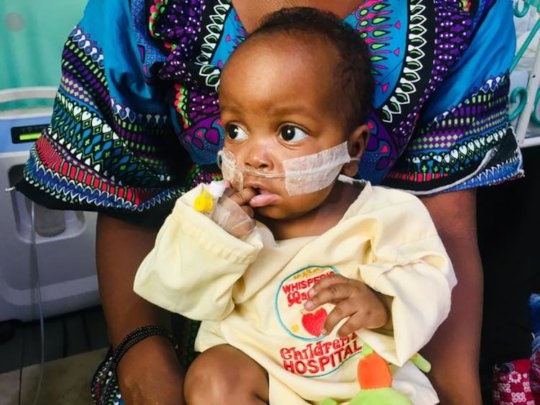 Whisper's Maternity has played a very big role in mother and child survival in the past one year. Our Magical Maternity was esterblished as a result of mothers requesting for better maternity services from the ones they were getting from government Hospitals with poor maternity services being rendered hence high maternal mortality rate.
We have so far had over 100 deliveries in the past one year and lost only 3 premature babies due to unavoidable circumstances. These mothers came in as emergencies and the maternity team tried their level best to save the lives of these newborn babies but could not succeed.
We have maintained a remarkable progress in child and mother survival during deliveries. This has been achieved by the skilled and professional whisper team and the generocity of our donors who support us financially to retain the best doctors and midwives and also to buy the best equipments used in our maternity ward to save the many lives of mothers and newborn babies.
Thank you so much for supporting us in everyway.
Whisper's Magical Children's Hospital and Maternity has treated over 3,325 patients in the past three months. This includes the many number of emergencies that come in at the point of death. Because of donations we get from our generous donors, we are able to acquire our Hospital with the best skilled doctors and the best equipments used in saving the many lives of children and mothers in Uganda especially in the Eastern region.
The support you give to us has also helped to provide funds for xrays to the children suspected with Tuberculosis whose parents cannot afford to take their sick children for xrays inorder to rule out Tuberculosis.In a month we spend over $202 on xrays for the children suspected with Tuberclosis.
We are changing so many lives within the community by saving lives of many babies and mothers plus giving the community free health services for example free pregnancy scans for the mothers in different villages.
Please continue to support our Hospital so that we can help the community.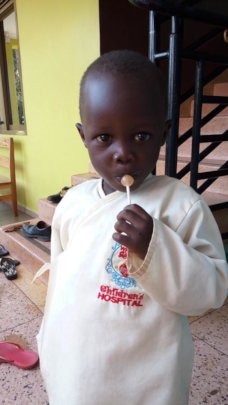 WARNING: Javascript is currently disabled or is not available in your browser. GlobalGiving makes extensive use of Javascript and will not function properly with Javascript disabled.
Please enable Javascript
and refresh this page.