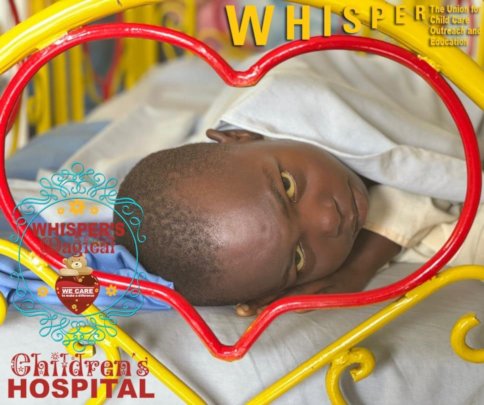 The lock down due to COVID has greatly affected our blood donation drives as schoools that have the biggest blood donors remain closed. We are no longer able to get the units of blood that we used to get. This has affected many lives in Uganda, leading to death of many patients with diseases like sickle cell anaemia.
Cases of malnutrition continue to rise and they are always referred to our hospital
We as Whispers Magical Children's Hospital continue to make good use of the available resources we have, to satisfy our patients to our best possible potential.
In the last three months, we have treated over 150 anaemic patients.
We are deeply grateful to the Blood Bank, both in Jinja and in Nakaseero for their timely support and intervention, each time we contact them for blood they were always available to help.
In December wwe organized a blood donation camp at our hospital and we were able to raise at;least 75 units of blood. All those that donated blood were given sugar, rice, biscuits and soda.
We would like to appreciate you for your generous donation towards theblood donation drives and we are planning to hold as many blood donation camps as we can so we can be able to raise blood and save the lives of anaemic children and mothers in Uganda.
When we had a scarcity of blood in Jinja, Whisper traveled all the way to Mbarara to bring blood to Jinja!
The journey was long and not easy (696km in total) but this is what charity is and what charity means!
Now many people will be able to get blood transfusion not only at Whisper.
Thank you so much for your generous donation towards this project. Your donation will help save many lives of anaemic children and mothers in Uganda.