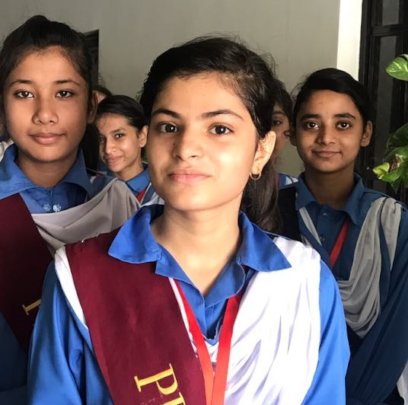 Thank you all for educating girls.
To date, we have educated 1500 girls in Pakistan, and with the help of all 226 donors including you, we have raised $53,208 on GlobalGiving.
We have witnessed the impact on each girl's life. Take Marukh (name changed as per GG policy), who lives in an apartment with her mother in Garden East, Karachi, who is now working for a multi-national. Then there is Jharna (name changed), who is today a News Anchor on nationall tv. The stories continue and continue. We even have several girls like Ayesha (name changed) who has got an internship at a major news outlet, but then had to quit to get married. Just a few months ago, her husband gave her permission to start working again, but she only asked and was able to, because of the education and confidence provided by you.
So, as 2018 ends. Why not end the year on the magical note of transforming another life. Educate a girl or two today. And, if you can't right now then please donate $10. If each of the 226 donors donated $10, we would raise $2260, which is the education of 22 girls!!! That's twenty two lives changing, just by donating $10 today. Yes, you can make a difference!