Everything is harder for girls, say Bill and Melinda Gates.
The statement comes from The Bill & Melinda Gates Foundation's third annual Goalkeepers Data Report, published Tuesday.
Gender inequality cuts across every single country on Earth," the report, co-authored by the Gates, said. "No matter where you are born, your life will be harder if you are born a girl."
And "If you are born in a poor country or district, it will be even harder," they continue.
One way to combat this is to continually reward and motivate girls. They will focus on thriving once they feel the appreciation and value, but equally importantly, other girls watching this reward system, will aspire and work hard toward thriving too.
That's the concept between this project. When a girl does well, let's celebrate it. Subjects girls excel in often do not get funding for prizes, grants, etc. Let's change all of that. Let's change that with this project. Now.
Thank you for helping make a difference.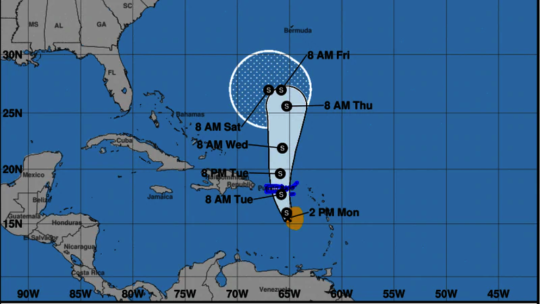 Thanks to all of you and your generosity, we are getting close to completing fundraising on Phase 2 of the project - building a solar electricity run medical clinic in a community without a hospital that needs nearby medical care. We have just $10,000 left to raise to close Phase 2 funding and installing the clinic.
This clinic follows the path of others erected to bring medical help closer to more people. It creates resilient communities but most importantly saves lives. Yes, citizens have candles and lightbulbs, but especialy with warnings of Tropical Storm Karen, it's time to ensure they have nearby medical help as well.
Tropical Storm Karen is moving north through the Caribbean Sea prompting tropical storm warnings for Puerto Rico and the U.S. Virgin Islands while Tropical Storm Lorenzo formed in the Atlantic Ocean.
This is breaking news and very serious.
Medical emergencies cannot be planned, and we are determined through Phase 2 to ensure safe, easily accessible medical help. Thank you for all your help. We are now near the home stretch. Together, let's make a difference.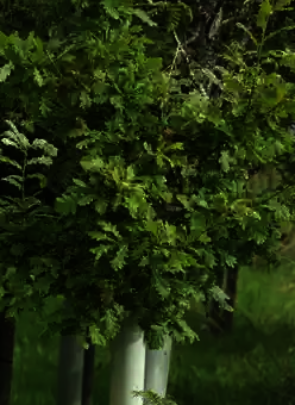 Thank you so much for donating to Plant a Tree in Karachi - Help Climate Change.
The need of the environment is truly the need for today. It is a need growing in importance, not diminishing.
It the words of Oscar-winning actor and environmentalist Leonardo diCaprio, "As we progress into the 21st century, anyone who considers themselves realists will have to make the environment a top priority."
"I play fictitious characters often solving fictitious problems," he adds. "I believe mankind has looked at climate change in the same way, as if it were a fiction."
You are not like that. By donating to this cause and planting a tree in Karachi, you are a realist and someone taking action. Where it is needed. When it matters.
We've almost raised $4000 and are very close to our goal of raising $5000 to plant 416 trees. Your donation is truly going to make a difference. Help us start planting by completing our goal of $5000. Donate today - celebrating the start of summer - just $10 to plant one tree or $20 for two. If all 56 donors receiving this message donates $10, we will raise $560 and be at $4264, and if everyone donates $25, we will exceed our goal! Let the summer begin with planting of trees and climate change for the better!
WARNING: Javascript is currently disabled or is not available in your browser. GlobalGiving makes extensive use of Javascript and will not function properly with Javascript disabled.
Please enable Javascript
and refresh this page.