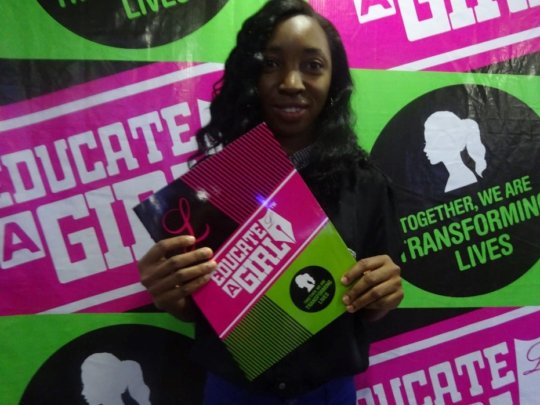 Nina is an Educate a Girl scholarship winner in Nigeria. Just like many other girls, this training helped Nina to understand that all people are created with a purpose and not by accident, and the main purpose of their creation is to serve humanity.
Today she is working as a Global Youth Ambassador at "A World at School" which is working to get all children into school and learning. She says "I remember in our Educate a Girl training, our trainer shared a quote from someone while she was explaining us the importance of giving. The quote was;
What can a pencil do for all of us? Amazing things. It can write transcendent poetry, uplifting music, or life-changing equations; it can sketch the future, give life to untold beauty, and communicate the full-force of our love and aspirations, and this is what exactly motivated me to do what I am doing today."

She is also an Internal Communications Manager at "African Youth Movement", which encourage African youth to fight for peace and social justice. And the founder of "Ambassadors for Development Network" which works to make positive impact in society and according to her she is doing all this because now she understands her duty towards her community. EAG training inspired her to give back to the community who did so much for her.
There are many more Educate a Girl scholars in Nigeria, like Nina, who got encouraged to give out to their community after the #EAGNigeria training and it's all because of the wonderful donors, who made this happen. So on behalf of Nina and all other girls, we would like to thank you!
We have many other deserving girls across Nigeria on our waitlist to attend #EAGNigeria. Donate today, please spread the word, and together, we can transform lives.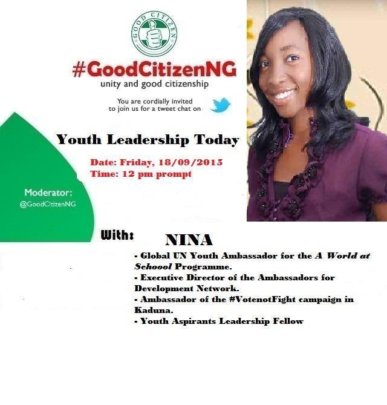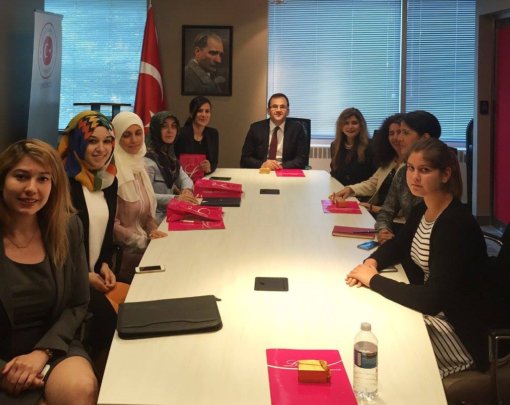 We are in the early stages of the project Educate a Girl Turkey and doing fundraising to educate deserving girls. After last month's military coup in Turkey, it's become harder for many girls to study and so there is even more need for education of girls. Educate a Girl partnered with the Turkish Consul General in Toronto for a gathering of Turkish-Canadian women to discuss about the importance of education of Turkish girls and the potential of a formal fundraiser so we can educate even more than our original targets and the moment it happens we will be more than happy!!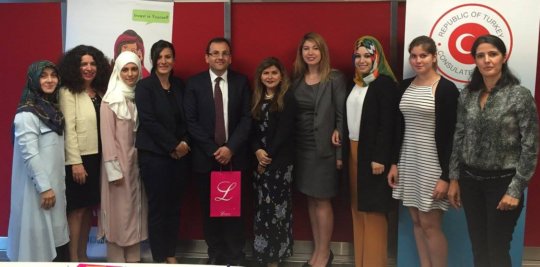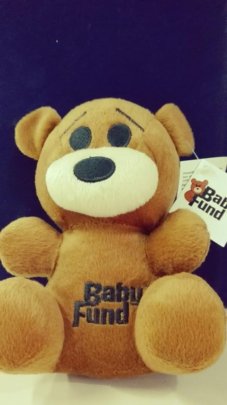 Few days are left for the festival of Eid, a joyous occasion for kids. A day of dressing up in new clothes, morning prayers, and sweets and coming home to gifts.
Every child deserve that but there are many who are less fortunate and don't get all this. There are some kids out there who lost their parents and have nothing special for this day as no gift is waiting for them.
But we tried to help some of them, tried to bring a change by exciting them with a special gift.
Omar is 8 years old, a very shy kid who, like every other child deserves every happiness in life but life had other plans for him. He lost his parents and now living in an orphanage and spend his day like other orphans living with him. When we asked him about his Eid, he said there will be nothing special, just like every other day he will play with his friends. And we tried to make his Eid special by giving him a teddy bear as a special Eid gift. He was very happy by that, as he sinks his fingers into the plush fur of a new teddy bear, he made a memory of joy. For that moment, not everything is a bleak.
We were able to do this for omar and some of his friends at orphanage, just because of the kind donation we had from our donors. So, on behalf of omar and all those kids, we would like to thank all our donors.
We can make this moment happen for many other kids like we did for omar and for that we will need your help!!
Together! We can transform lives.
WARNING: Javascript is currently disabled or is not available in your browser. GlobalGiving makes extensive use of Javascript and will not function properly with Javascript disabled.
Please enable Javascript
and refresh this page.