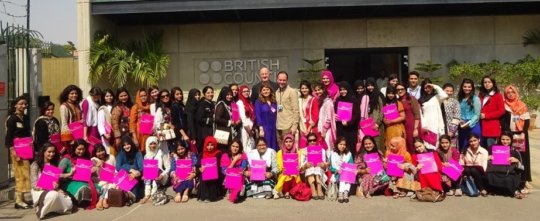 We are in the early stages of the project Educate a Girl in Turkey and give her a future, and are looking for partners and supporters who could help us in educating deserving girls in Turkey. One of our Educate a Girl trainers, Alex Preston who is a BBC-award winning journalist and writer, who came from the UK to Karachi to conduct the training of our educate a girl winners in Karachi - Pakistan last year, is also helping us in identifying the supporters and has agreed to be one of the trainer for Turkey. We are just so excited and couldn't wait to help these girls and we are sure after the August 2016's military coup in Turkey, there is even more need for education of girls and that's why we want to educate more than our original targets but that's need a lot of preparation and also support that we seek from our wonderful donors, so we could transform the lives of these girls in Turkey.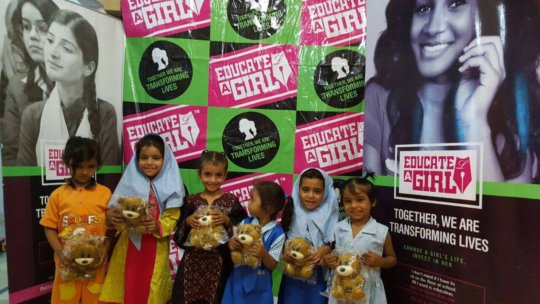 Eid al-Adha, also known as the Greater Eid or the Festival of Sacrifice, is an important Muslim festival commemorating Abraham's willingness to sacrifice his only son Ismael and as few days were left for this Festival, we arranged a surprise visit for the orphaned kids in a nearby school and to give each of them a special gift to include these orphan children in the happiness of Eid and help them forget their deprivations.
We met many kids over there and they were very excited to receive their gifts. We believe that teddy bear is more than just a toy for these kids, it's a security blanket for many children which provides a best friend for them.
Zoya who is a 5 years old orphan and recently started to come to school truly proved our point when her eyes lit up when she first saw the teddy bear. She had never seen anything like it and when we gave her the teddy bear, she just hugged it and said that now she got a friend and she'll take it everywhere and will play games with it. Not everyone understands that just a single teddy bear could cause such joy!
We were able to cause that joy just because of the generous donations from our donors. So, on behalf of all those kids, we would like to thank all our donors.
We can make this moment happen for many other kids like we did for Zoya and for that we will need your help!!
Together! We can transform lives.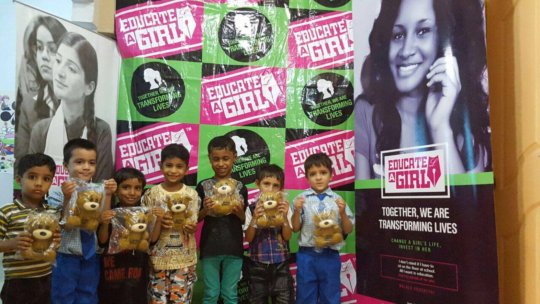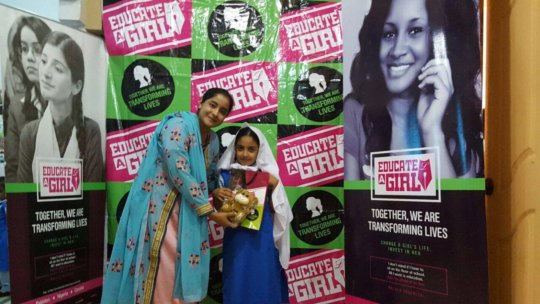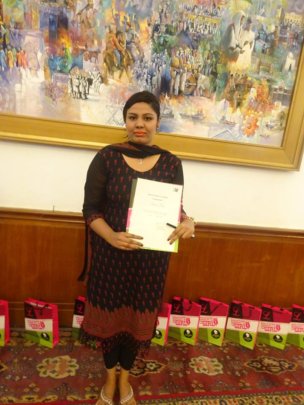 Maica is an Educate a Girl #562 in Karachi - Pakistan. Maica's mother is a nurse and from her mother, she got this passion to help others. She wanted to do so much for those who are suffering but she had no idea what exactly she should do. "I saw this in my community that how there are so many girls with different dreams who are not able to live the life of their choice and not only that, they are not even trying because they are not self-confident and I so wanted to help them but never knew how to, as I was also suffering from the same lack of confidence", Maica explains. According to Maica, this training gave her that confidence that how she should believe in her dreams and try as much as she could to do whatever she wishes to do.
Today Maica is working with Team Educate a Girl to help as many girls as she could and specifically work towards building self-confidence in these girls by sharing her own experience of Educate a Girl. "This training was an amazing experience that showed me the tremendous power of thought and bringing my dreams to fruition", Maica explains. "Now I am confident that healing every sore spot we see is not only natural and enjoyable, but it's the main reason we were put on this planet and that's exactly what I am trying to do."
Please help us transform the lives of more girls like Maica.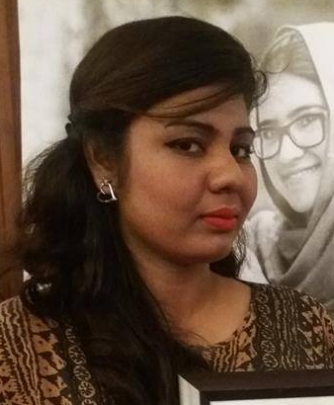 WARNING: Javascript is currently disabled or is not available in your browser. GlobalGiving makes extensive use of Javascript and will not function properly with Javascript disabled.
Please enable Javascript
and refresh this page.