Abdel is a little kid who entered Effeta center in 2017, when he was only 3 years old. His family is very poor: his father is a worker and his mother is a housewife. She can't find a job because she has to look after her 2 kids, both with deafness problems. Furthermore Abdel is suffering from a liver disease, which causes a slowdown in growth, and he has to follow the treatment regularly. Nevertheless, the kid is happy because he feels everybody loves him, at home and at school in Effeta. In 2 years time he has made much progress: firstly he has now realized the importance of words, so he uses his hearing aid without complaining and he's doing all his best to learn speaking.
Thanks to your help, Abdel and many other children like him, can start hearing, speaking and going to school.
We want to say thanks to you and to all your friends who may help these children in the future. Together we can make the difference!
Our project manager Gaetano is going to Bethlehem at the end of August and he'll meet Abdel and all the children in Effeta. In our next report we'll tell you about his trip.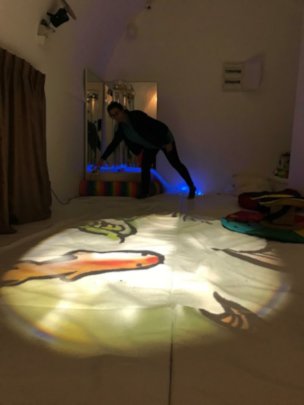 Dear donors,
we are almost at the beginning of a new school year, but the memory of the year just ended is still alive in us: the little party and the theatrical performance organized by the nuns, enriched by the presence of the parents of the external children, was really a great experience! We had a lot of fun! But when a school year ends we are always a bit sad too, especially when we know that in September we'll start a new year in a new school: the primary school.
We must prepare ourselves for detachment, leaving behind us beautiful and indelible memories that we will jealously preserve deep down in our heart. Many of us have not had the chance to know our family and this makes us feel even more alone and forgotten. After the experience of Creche our future remains uncertain, even if we are sure other doors will open and welcome us. Life goes on with more or less joyful pages which open and close, and this requires always the strength in us to continue moving forward.
We know we are very fragile but also very sensitive to any gestures of affection, care, human warmth and tenderness. Like all the other children, we are in need of love. Your commitment in helping and caring for us may be rewarded a hundredfold!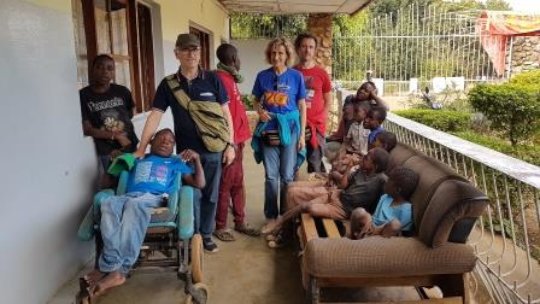 Making a journey of solidarity means sleeping in the facilities of local partners, visiting children supported at a distance, laughing and playing with them, attending a lesson at school, seeing all the projects live, bringing practical help to all the people meet in the path. Those who decide to accompany our country managers in the monitoring journey do so in order to live an experience that will lead to a return and that leaves something unique to the known peoples.
The meaning of these trips is very clear to Franca, Gianni and Mario, who for several years have accompanied our manager Francesco to the Congo, and was also appreciated by Claudio who, on his first experience in this country, was able to get closer on tiptoe and with the utmost respect for a different and at the same time fascinating culture. After some hesitations starting due to the Ebola risk, but also limited according to the Ministry of Foreign Affairs only in the north Kiwu and therefore not dangerous for our travelers, but which however alarmed one of the companions to the point of making them give up the trip itself, on June 23 the group Congo has left for this new adventure!
Here are the words of Francesco:
"During our stay, we also visited the tireless M.me Maguy who, with great enthusiasm, continues the Balou Center for the Disabled. Here the number of guests is constantly growing: to date 225, not only children / teenagers with disabilities, but children with malnutrition problems. As last year the emergency of the center remains the photovoltaic plant that, with more modules, would guarantee constant energy in all the different structures, thus facilitating the assistance provided above all from the internal hospital. While waiting to find the necessary financing for the solar panels, a new generator has been sent with the replacement of the current one in very bad conditions.
And after three intense weeks, we have therefore reached the end of this journey; despite the unexpected and some difficulties, even this year the emotions experienced never cease to amaze me. I look forward to the project in progress with great confidence and I return once more enriched by my departure ".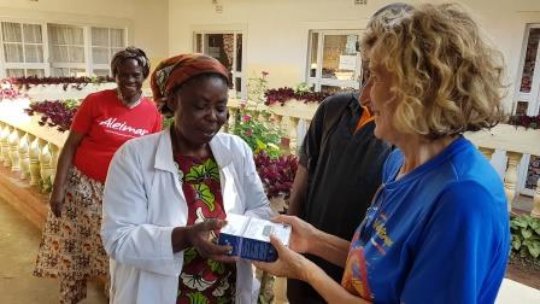 WARNING: Javascript is currently disabled or is not available in your browser. GlobalGiving makes extensive use of Javascript and will not function properly with Javascript disabled.
Please enable Javascript
and refresh this page.