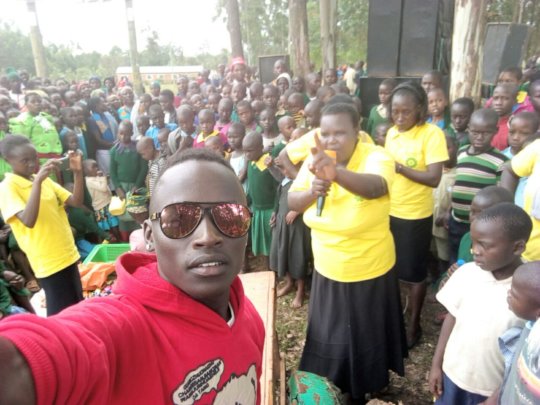 Dear Friends and supporters,
March 2018 will be in our hearts for a long time and for good reasons. We completed a significant training with 35 community leaders (from community self help organizations, faith based organizations and NGOs to mentions a few) who will play a key role in expanding anti-FGM messaging to many parts of Nyamira County. This training which was sponsored by The Girl Generation engaged these leaders on how to use popular education and social change communication to end FGM/C. We were thrilled because we felt that these leaders were receiving us well but what was special is the birth of the Sungututa community story.
We could tell that our training captivated the participants and arose much interest. The approach brought to their face knowledge of what really FGM is, how it is causing harm to the entire community leave alone the children and the drastic issues confronting the girl child. This workshop challenged everyone to pick themselves up and take action; it did not matter how small the action.
A chairman of hundreds of bodaboda riders (motorcycle riders who transport people to hard to reach places) stood up on day three of our training and said, "I want the Hope staff and the community health and rights promoters to come to Sungututa and speak about these things to the children, to the bodaboda riders, to parents and to the men and women in my village." "I will organize with those concerned so that you speak with very many kids and some teachers at the sports event at Sungututa this Friday, and then I will plan a workshop for bodaboda riders later." He continued. We, the HFAW girls, were looking at each other with wonder. First, where is Sungututa. I have grown in Kisii and had never heard of this location. Second, bodaboda riders? These are the guys who are very popularly known for causing early pregnancies in Nyamira! Nyamira is among the top 5 counties with highest numbers of early pregnancies. And bodaboda men are the hardest to reach; we have tried before and failed miserably. And now here we have their chairman promising a workshop plan even before we ask.
As you can imagine we were thrilled and accepted the invitation. An organization with so little resources cannot let such opportunities go to waste. This was on a Wednesday, so we had only one day to plan. Thanks to your donations and some support from the International Methodist women we pulled this through. We quickly shared roles; HFAW staff produced materials while CHHRP rehearsed their dramas and reviewed their presentations for this day.
On the Friday, CHHRP arrived at Sungututa sports event. They waited for a while. "These teachers do not seem to want us here," Gladys, a chhrp, calls to inform us. "We have explained everything and the bodaboda chairperson is here with us. The head teacher had agreed but now he is not here and the teachers don't care." Gladys continued. We informed the CHHRP to stay tuned. As soon as the event is over they will begin their dances and skits and then freely share their messages. That is what happened exactly.
In the afternoon, the sports were over and the CHHRP immediately sprang to action. Gladys spoke about the FGM, explained the meaning, and talked about the myths and effects and as well as shared some of her experiences with FGM. "It was so quiet I could hear only me speaking; I did not expect anyone could listen to me when there was such resistance at first." She continued. Then Joyce spoke about child abuses and rights and this time she was directing her words to the parents selling items along the fences and teachers. "I had to address the issue of children's basic needs, because so many kids are walking without shoes, torn dresses and shorts and yet nobody seems to be bothered at all." Joyce shared.
Then the day ended with more dancing, drama and jubilation loaded with anti-FGM messaging as well as emphasizing the value of both the girl and boy child.
"Can we plan for you to come to my school? I am willing to arrange this kind of activity for a whole day in my school" said one teacher. "We did not know you had such important information! Said another teacher. "We are sorry that we did not allow you to teach us. We have never seen anyone come here to speak with us, said yet another teacher. "If I, a boda person makes effort to talk with the head teacher, why did you think it was not important?" the bodaboda chairman asked the apologizing teacher.
"Girls are "circumcised" at night, said one girl. And so many pupils were speaking in so many voices hard to pick out but clearly wanting more activities to continue. "Do you see all these people here, big and small, everybody is cut." Said a woman who was standing listening to the conversations. "This is tradition and the old people protect it totally. Can you come to the villages and speak with people?" she asked. The Chhrp reported so much to us it is difficult to capture everything in this article. And after everything was done, it rained cats and dogs!
It was clear that our work was cut for us at Sungututa community. We felt that we made success in entering this community having reached at least 1900 pupils from 7 schools and 15 teachers and bystanders that we had a hard time counting. With resistance we did not expect anybody to listen to us let alone invite us back. Since then we have been called to go back and the bodaboda workshop is in the works. And the struggle for the CHHRP to get home late due to the much rains and inaccessible location reminded us of the struggle and sacrifice that is vital in ending FGM among the Kisii people. The Sungututa story is in our lips so often these days as we must polish our plan to deepen our work there.
We invite you to see some of the attached photos from the event and visit our Facebook and like our page (https://web.facebook.com/pg/hopefaw.org/photos/)
Share it with your friends and family and encourage them to join us in increasing effort to save Kisii children from FGM. We can't thank you enough for what you have done to make this kind of work possible.
Sincerely and with much appreciation,
Grace Mose-Okong'o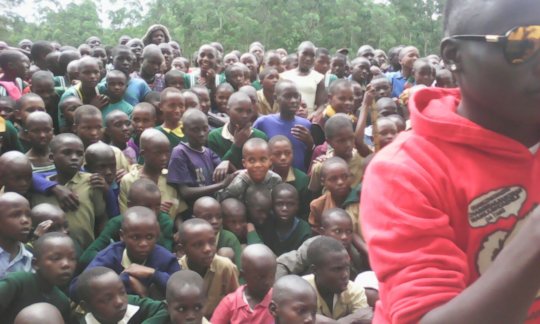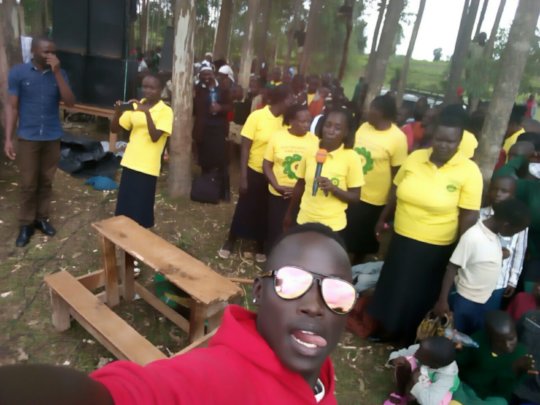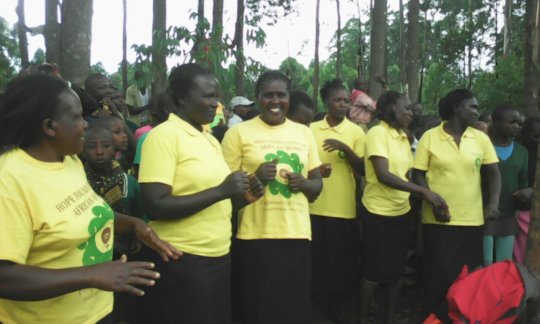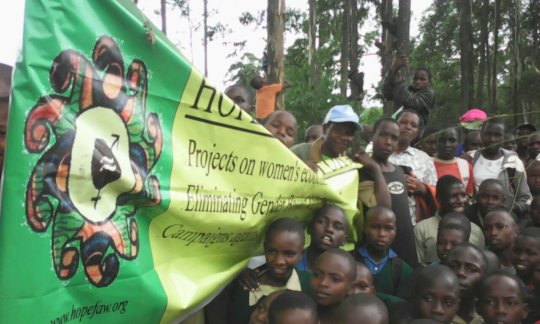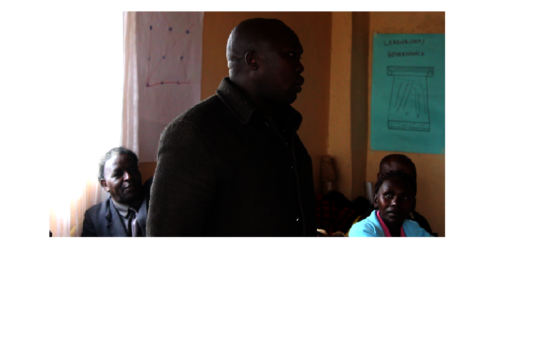 Links: