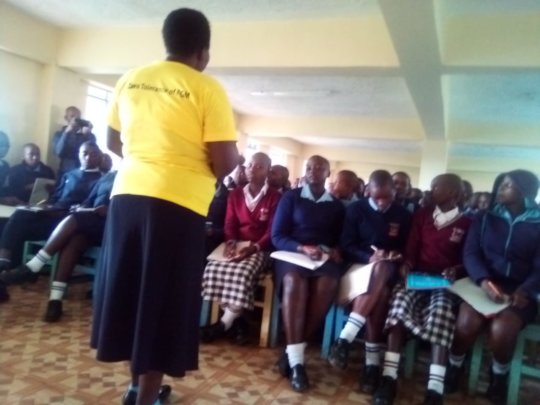 Dear Friend and Partner
I trust you are keeping safe. We are living at uncertain times because of the outbreak of the Corona Virus Disease. We are hopeful that we will defeat this disease together and come out stronger. We would like to extend our heartfelt appreciation for your generosity in remembering the girls who are at risk of undergoing FGM. Indeed, as the disease persists, we get worried about the girls who are now within their homes without anyone to remind the parents and community members not to subject the girls to FGM. However, we are grateful for the support you have shown to our girls. Through your efforts, our community health and human rights promoters can create awareness on the need to end FGM and keep girls safe.
Over the past two months, we did school outreaches in four schools; Don Bosco, Hillview Complex, Don Bosco, Hillview Complex, Ritongo primary school, and Nyakongo primary school. In total, we reached 1107 students, teachers, and parents. The children reached were between 12 and 15 years. They were taught on the importance of abstaining from sex and resisting the pressure of undergoing FGM. We are excited to report that the outreaches were very successful, and we look forward to more forums to engage with the younger generations on their health and safety. However, as we mentioned previously that the holidays are typically the ideal time parents and cutters subject girls to FGM, we are worried that the children may be at the most risk for FGM. It is because of the decision by the government of Kenya to temporarily close schools because of the Corona Virus that took effect in mid-march. Already, there are reports by mainstream media in Kenya that cases of FGM are beginning to rise.
Our school and other group activities slowed down due to government announcement of lockdown, and curfews resulting from covid 19. However we continue to inform the public through social media and other traditional media such as local radio stations. Your contributions this time is more important than ever before. Please continue reaching out to your friends and relatives on our behalf. Again, thank you.
In this report, we have attached an audio clip of some of HFAW's recent work covered on Radio Citizen, Kenya. In the audio clip that is recorded in the Gusii language, Gladys, HFAW community and healthcare workers, is urging community members not to subject girls to FGM. Also, she is teaching them how to maintain healthy relationships with the children like ensuring they spend enough time on direct interactions with the children instead of on phone. Generally, the program reached 40,000 people in Kenya.
Yours sincerely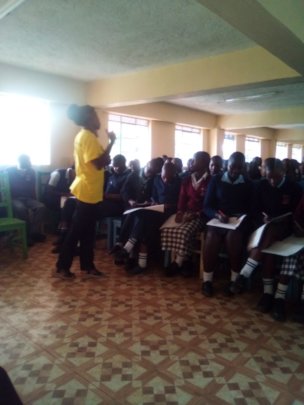 Links: