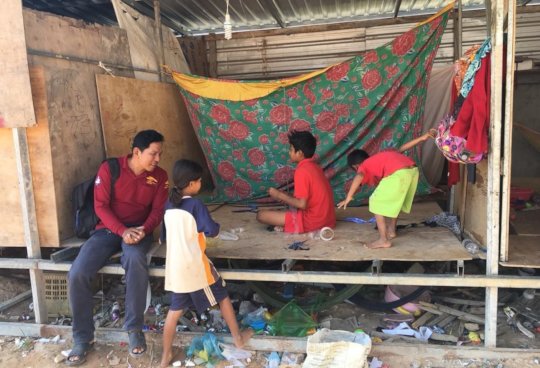 Hello from Cambodia!
I just wanted to thank you again for your donations and generous support of the work we do here at M'Lop Tapang.
Now more than ever, we appreciate your help. If you have been to Sihanoukville lately you will know just how much the local area is changing. Sihanoukville, the once quiet tourist beach town, is transforming fast. In 2018, there were 297 buildings being constructed. There are now almost 90 casinos and many more in development.
One of the impacts of all this change in the city is that hundreds of poor families from the countryside are moving to the city to work on local construction projects. Many families bring their children and most live in crowded, makeshift housing camps at the sites will little access to appropriate sanitation, a lack of clean water, and no access to health care, education, or other basic social services.
With your support and your donations our teams will continue to regularly visit these construction sites to ensure that the children living in these places are safe and encouraging them to join education and health programs at M'Lop Tapang. Good news is that since just the beginning of the year we have more than 30 new children from these areas now coming to our Education Center.
Thank you again for your help.
With sincere appreciation,
Roth Chanphalkun (Kun)
Co-Director