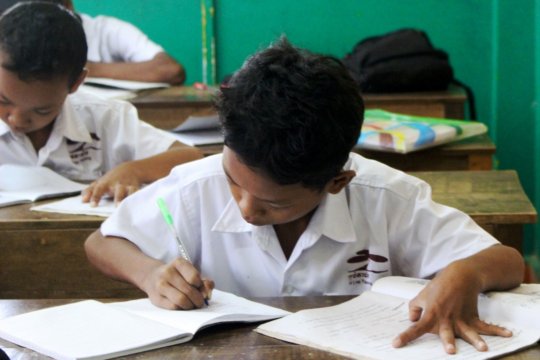 Hello from very rainy Cambodia!
I just wanted to thank you again for your donations and support. With your help the teams at M'Lop Tapang are able to continue working with vulnerable children, youth, and families here in Sihanoukville, Cambodia.
Because of your donations, children like 14-year old Vicheth, who stopped going to school in Grade 1 as his parents couldn't afford to send him to study, is back in a classroom learning to read and write. Growing up, Vicheth spent most of his time at home looking after his young brother and sister. Now, all three have joined hundreds of others children from poor families in M'Lop Tapang's education programs.
"My children look so much healthier now" Vicheth's mother told us. Like all of the students attending classes, her children receive transport from home and back if needed, medical care, hot meals and healthy snacks, social support, and a chance to meet new friends through organized recreational activities.
From all of us here at M'Lop Tapang, I would like to extend our sincere gratitude for your donations and investing in the future of Cambodia's children and youth.
Wishing you a wonderful summer,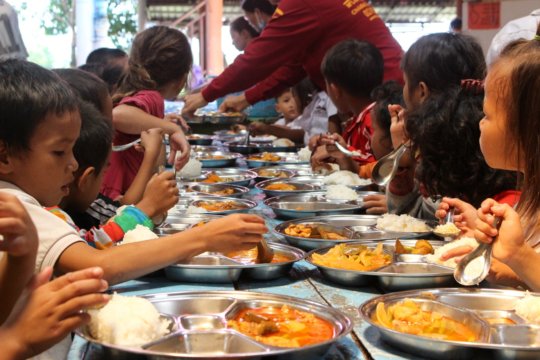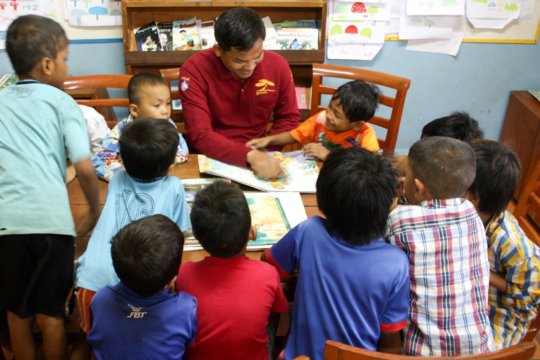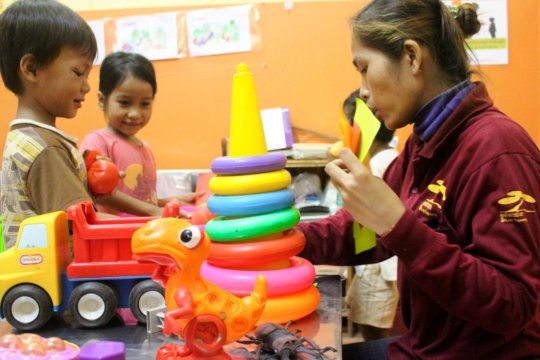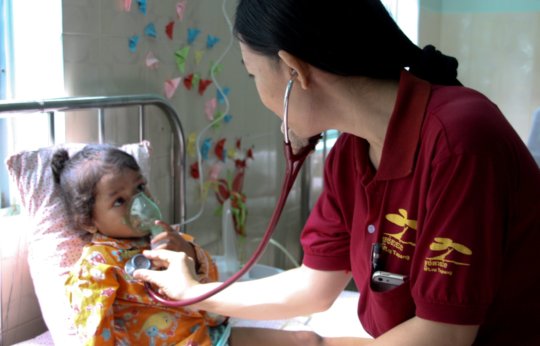 Links: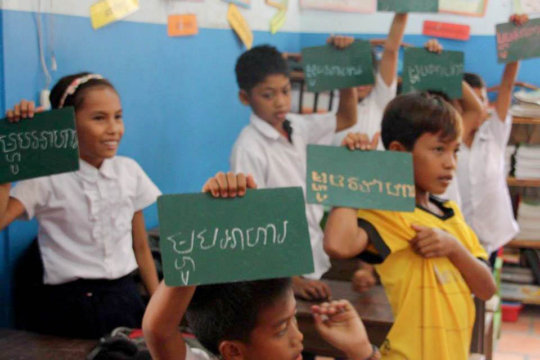 Hello from Cambodia and the team at M'Lop Tapang!
I just wanted to say thank you again for your donations in supporting the work we do here in Sihanoukville, Cambodia. With your help we continue to help vulnerable Cambodian children and youth work towards a better future.
Your donations are helping children like 14 year Sok*, who left school in grade 3 to take care of his mother, to return to school and continue his education; and young people like Sreypech* who left school in grade 8, to learn job skills in our Vocational Training program and just recently found safe employment at as a seamstress.
We appreciate your support very much. With your help we are able to work with thousands of disadvantaged Cambodian children and their families in the local area and together can offer them choices and options for building a better future.
Wishing you all the best from Cambodia,
Eve Saosarin
Director, M'Lop Tapang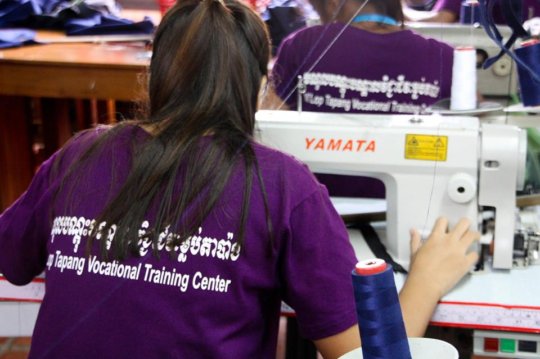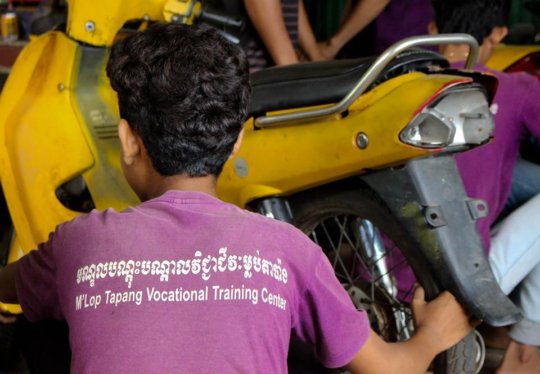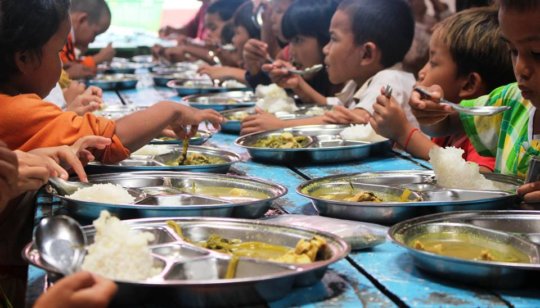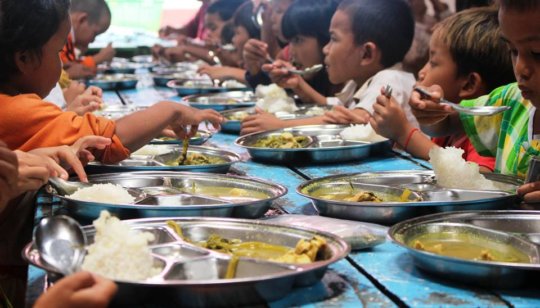 Hello again from Cambodia! I just wanted to write and say thank for your donations in the past to support M'Lop Tapang's food program and share a little video that our team put together this week that I thought you might enjoy viewing. I know you are probably busy so we didn't want to take a lot of your time – the video is just over one minute long. You can click on the link below to watch it. (…sorry, but we don't really have any professional videographers on staff so there are no big Hollywood style production values in the video)
The video shows a pretty typical lunchtime here at M'Lop Tapang - lots of hungry children and youth from education and training programs, basic but nutritious meals, and a chance for children to spend time with friends. You can see the cafeteria area in our Education Center, but your support has helped provide food in other locations too. Specially prepared meals are made in our Baby Care Program that works with babies and toddlers diagnosed with malnutrition; children like one-year old Dary* who in less than three months after being admitted to the program earlier this year increased her weight from 5.7 kg to 7.9kg and is now more active and playful. (Name changed for confidentiality)
Thank you again for your donations that are helping to feed so many children and youth. If you have not done already, you can always consider joining the growing number of supporters who have signed up to donate a little every month. It is easy to do and together we can make a big difference in the lives of many.
Wishing you all the best from Sihanoukville, Cambodia. And remember that if you have questions or comments please don't hesitate to contact me at info@mloptapang.org and I'll do my best to get back to you as soon as I can.
Sincerely,
Eve Saosarin
Director, M'Lop Tapang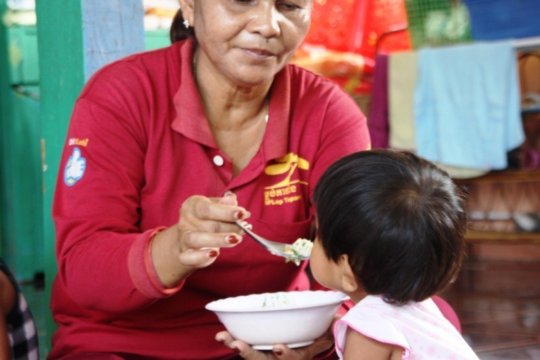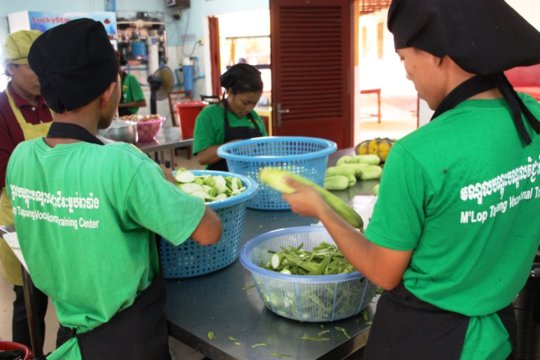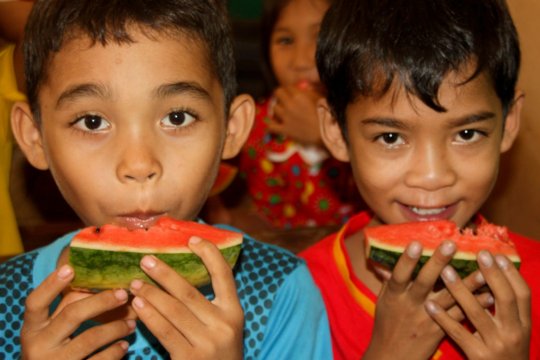 Links:
WARNING: Javascript is currently disabled or is not available in your browser. GlobalGiving makes extensive use of Javascript and will not function properly with Javascript disabled.
Please enable Javascript
and refresh this page.