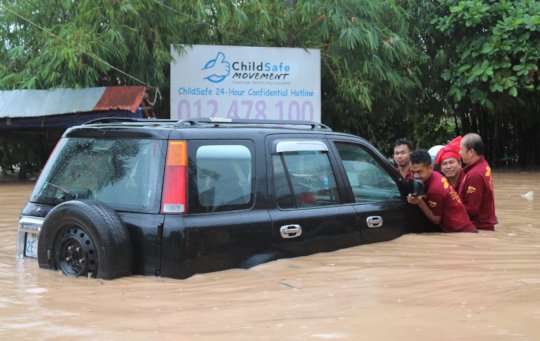 Hello from M'Lop Tapang!
I just wanted to take this opportunity to thank you again for your donations. Now, more than ever we truly appreciate your support. If you happen to follow us on social media, you will have seen that earlier this month our Education Center was flooded. Although we had experienced flooding before, it was never to the extent it was recently.
The extent of the damage forced us to close the Center for two weeks and suspended classes for all students while clean up and repairs were made. One of the areas of our Center that was damaged was our kitchen, where we prepare meals for hundreds of children every school day, and our cafeteria area.
We are slowly starting to get back to normal and as of last week we have reopened the classrooms for students. The donations you have made are helping to ensure that these children and youth from disadvantaged backgrounds are once again enjoying hot, nutritious school lunches.
Thank you so much for your support.
With much gratitude,
Roth Chanphalkun (Kun)
Co-Director, M'Lop Tapang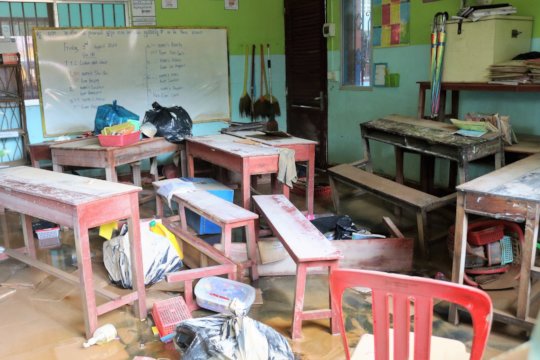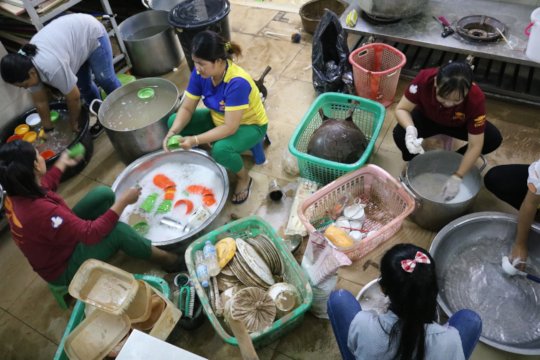 Links: