In our day to day operations we see Veterans with many issues, some easy to solve... some not so easy, luckily when donations arrive we are able to use them to help as many Veterans as possible, some are easy, some are not so easy. For example if a Veteran needs food, or clothing or a bill paid (like rent, electric or water bill), those are generally easy and we can counsel them to find ou what caused the issue in the first place and try to make sure it does not happen again, but when bills are higher it sometimes becomes impossible unless the funds are there to help.
About the beginning of May we received a call from a Veteran whose house was about to be sold at Tax Deed Auction in 2 days due to unpaid taxes. He and his wife were frantic as he was unable to make the 3 years worth of tax payments because he had gotten ill and was unable to work, he was referred to us from another Veteran's organization that heard about what we do to help Veterans in need.
We met with the couple and decided to help them save their home based on what the amount was and that we could pay the bill today and save their home the same day. The total tax bill came to $2048.00 but it was worth it to see the smiles on their faces. Unfortunately in our rush to help them we forgot to take a photo for the file, but thanks to The Veteran's Assistance Fund we were able to help another Veteran and his wife stay housed! Thank you for your generous donations we coud not do this fantastic work without your help!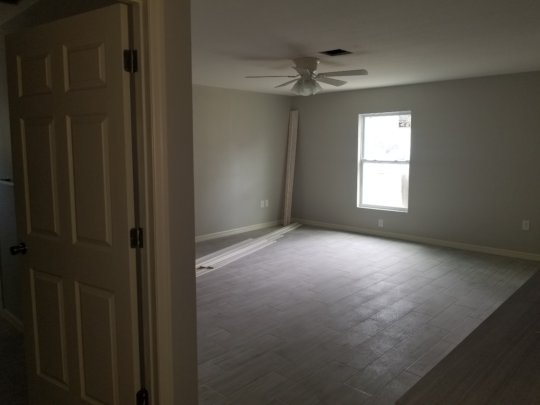 Two of our Single Room Occupancy (SRO) Homes are almost finished! Our target dates for moving clients in is April 1st and April 5th. The homes have rooms that have 700 Sq ft under air for each occupant and each room contains it's own bedroom bathroom and kitchenette built in, so 4 tiny homes build in to one!
Each unit is built with Universal Design for individuals with disabilities with grab bars in the showers and by the toilets. We have chosen the clients from a waiting list so most of our clients were previously homeless or at risk for becoming homeless and are 30-50% of AMI (Area Median Income). The great part about this housing at each resident can't pay more than 30% of their income for this housing and that includes utilities.
We are excited that these units are almost complete and can't wait for the tenants to move into their new homes!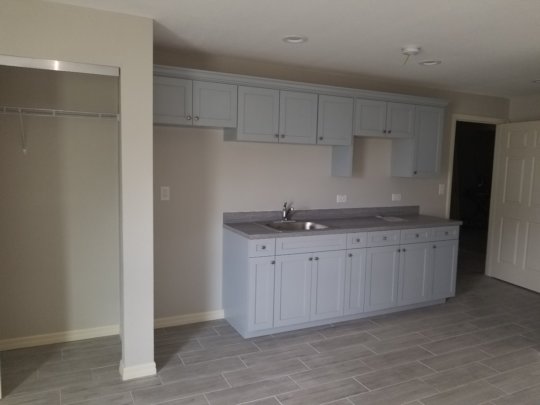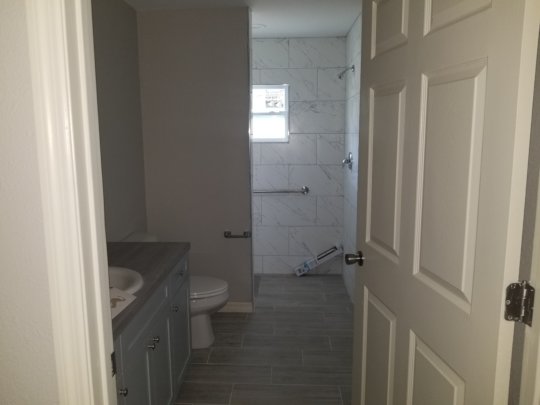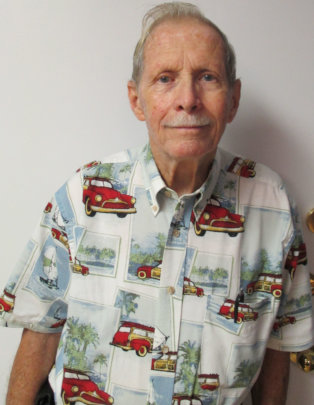 Every day Veterans come back from war and horrible conditions and are scarred for life by what they have experienced and what they have to live with on a regular basis. Acclimating back into civilian life becomes difficult, where everything was taken care of for the Veteran, housing, clothing, work, all become things the Veteran must now deal with for themselves that coupled with the mental anguish of war makes it impossible for most Veterans to cope.
Your donation no matter how small can buy food, pay an electric bill, get their hair cut, pay an electric bill, help them find housing, so no donation goes unused. Veterans struggle daily no matter how old they are and what they have experienced.
The Veteran pictured here was about to lose his home due to the fact he needed a new roof, he has a reverse mortgage but under the terms of the reverse mortgage he must be able to manage the upkeep on his house. His wife had just passed away and he did not have the funds to replace the roof and was about to become homeless due to foreclosure paperwork that the bank had started because of the roof needing to be replaced. With the help of the Veteran's Assistance Fund we were able to replace his roof and keep him housed. Thank you again for your support, your donations do make a difference!
WARNING: Javascript is currently disabled or is not available in your browser. GlobalGiving makes extensive use of Javascript and will not function properly with Javascript disabled.
Please enable Javascript
and refresh this page.