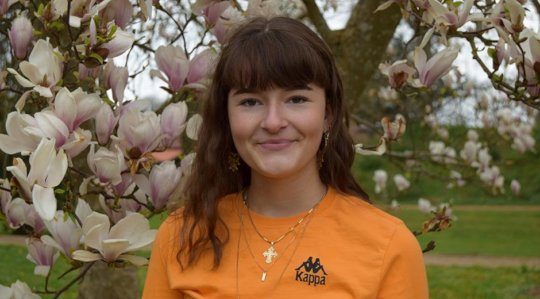 I am 16 years old. I am a happy girl who is fine. I have had a normal schooling. 10 years at the same school and good grades. I've always had a lot of good friends. I work fine in social contexts, and generally I feel no different than everyone else.
The only thing people don't know about me is that my mother is an alcoholic.
It's a taboo topic for me.
It's not something you can see or notice on me. It's something deep in me. I do not want to describe it as an open wound, but a scar on the soul or a stone in my backpack, and I find it hard to understand why they are there and why they have to be part of me. But they are. Because she's my mother. Just like your mother is yours.
I do not blame my mother for having done as she did. It was necessary for her. She just tried to forget about the pain of the many stones in her backpack instead of throwing them out.
Nor does it make her a bad mother. It's just cross-border for me as a daughter to talk about, because it quickly becomes a part of me, even though I don't want it to be. It should not be part of me and I am not born with alcohol in the blood, nor do I have a strange relationship with alcohol, even though it is expected of me because my mother is an alcohol abuser.
But it is a taboo topic for me.
But should I say this to people, tell my mother's story, which defined me?
I do not even know why people should know, and they may not need to know who I am either. For I am not my mother and her actions.
However, I feel that this is something we should talk about if we want and need it. I have been going for many years and been mad at my mother because she is the way she is. I didn't talk to anyone about it, and I didn't think it was different for other families. No one talked to me. It was even a taboo in my own family. That's just the way it was.
I refuse to believe that all families work perfectly, all the time. But why don't we talk about it?
I have learned to open up and I am not ashamed of my family because it is as it is. On the contrary.
But how do we break a taboo by not talking about it?
How can we repair something we do not know is broken?
----------------------------
In every school class in Denmark there are two children growing up in homes with alcohol abuse. Help to support children and teenagers! Let's break the taboo and act "together" so that children are not alone in their challenging situations.