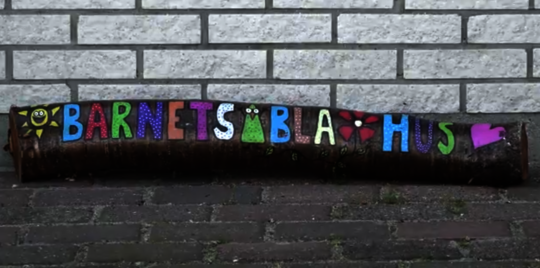 On 18 June 2020 the opening of new facilities in the children's house in Aars was celebrated.
The Child's Blue House in Aars helps children and adolescents from families with abuse. Now the house can help even more people.
Since the Children's Blue House Vesthimmerland opened its doors in 2016, each year they have helped between 30 and 40 children from families with alcohol or drug abuse. When a child comes into the house, there is help and therapy for the whole family, so the experiences around the abuse can be processed.
Until now, the staff of the house has worked under somewhat tight conditions, but now the new premises in Aars have been inaugurated, which means much better room for therapy and togetherness.
"It is a tremendous satisfaction for us, and for the families, that we are here today", says S., who is head of the Children's Blue House Vesthimmerland at the opening.
The offer is part of the Blue Cross, and so far the target group has been 0-17 year olds and their families. This target group has now been extended to 0-20 years and there will be plenty of room to accommodate them all in the new premises.
"We must be able to accept more, and we will. We have hired two additional therapists this spring, so we are ready to receive people", says S.
It is estimated that every tenth child experiences abuse in the family, and it is known that children of abusers are at greater risk of ending up in abuse, psychiatric treatment or suicide or suicide attempts. That is why it is important to get in early.
One of those who helped celebrate the dedication, and who himself has used the Child's Blue House, is P. from Tolstrup. She and her children lived with an alcoholic, and it left its mark on them all. When she heard about the Child's Blue House, she contacted them immediately and it provided the family with the help they needed to tackle and process the experiences.
"I hope someone will come and accept it, because it's such a good offer and it's a chance to move on in life", she says.
We would like to thank you dear donors for your support. We are looking forward to go the way together! Thank you, thank you, thank you!