In December schools in Namibia are closed for Summer Holidays and life skills classes are not held. This allows the team of Schools Awareness Creation Project (SACP) to concentrate on other activities such as Community Outreaches. In December 2013 the team headed out for Swakopmund, a town at the coast of Namibia, around 350 km from Windhoek where they conducted a 5 day community outreach campaign. Visual aids on the dangers of drugs and alcohol were printed and hung up, fliers and informative pamphlets were handed out, and dancing competitions, quizzes and games were held in a shopping complex, attracting more than 200 persons every day. While being at Swakopmund in the Erongo Region, meetings were held with various existing and potential stakeholders to discuss the expansion of the SACP into their region.
During the project development phase it was decided to expand the SACP project to reach out to primary schools in addition to delivering life skills classes at high schools only. The new target group of primary school children was selected because of the early onset of substance use prevalent in Windhoek, which makes health promotion and prevention of addiction at primary school age especially important.
Before the new school term started 6 new field workers joined the SACP and the whole team underwent refresher trainings and team building sessions. When it was time to go back to school each field worker was assigned to two schools, a high school and its primary, making the SACP active in 30 schools at present – namely 15 primary and 15 high schools. This is double the number of schools this project had reached in 2013 and means that monthly more than 5'000 learners are directly participating in the programme through life skills classes and alternative activity clubs.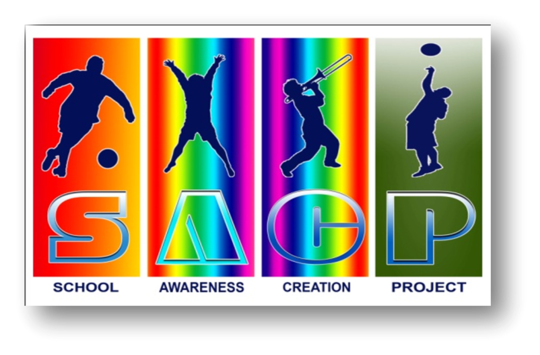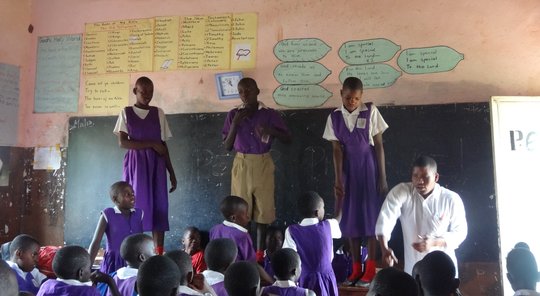 In October the International Blue Cross received a verbal commitment from a private donor to fund the School Awareness Creation Project in 2014. Together with the funds raised through Global Giving, this allowed us, in conjunction with the Blue Cross Namibia, to begin a new project development phase in late October 2013.
IFBC organized an exposure visit for Namibian project staff to Uganda in order to learn from existing well-established life skills interventions in the field of HIV/AIDs, for which the concept was originally developed. In partnership with the NGO ACET Uganda and a life skills expert, the team held sessions in theory and practice in several schools. The training was carried out to ensure a smooth transition from an awareness project to a fully-fledged life skills intervention in Namibia.
2014-2016 will see a project phase with greater emphasis on peer education and community outreach. Peer education has proven to be a powerful means of preventing the use of drugs and alcohol among the youth in Namibia. A recent survey conducted in the high schools revealed that 69% of learners indicate that they will use the information learned to live a drug free life. By empowering high school students as peer educators with the capacity and knowledge to sustain the life skills education, Blue Cross Namibia staff will be able to expand the project to an additional 15+ schools over the next two years.
The head teacher from Immanuel Shifidi High School told us that "we are in a neighborhood where drugs are real; people sell drugs right across the street; some of the children's parents are involved in the trade and many would like to see the school as a market." There is, therefore, the need for Blue Cross Namibia to complement the interventions in the high schools with a targeted community outreach program, which will focus on decreasing drug and alcohol use around the neighborhoods of the participating schools.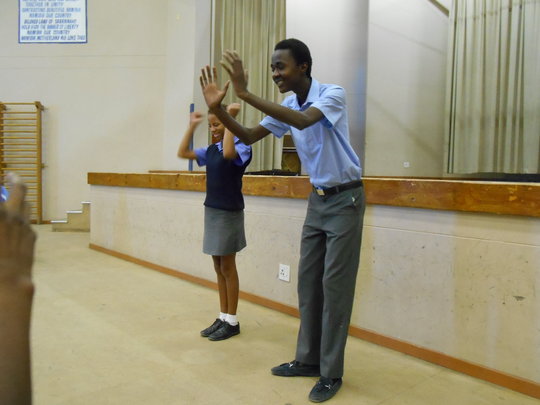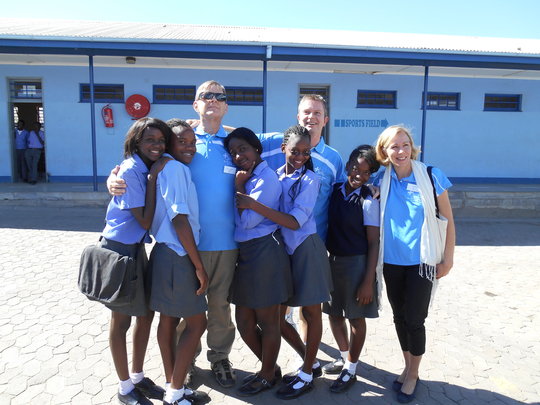 Links:
WARNING: Javascript is currently disabled or is not available in your browser. GlobalGiving makes extensive use of Javascript and will not function properly with Javascript disabled.
Please enable Javascript
and refresh this page.