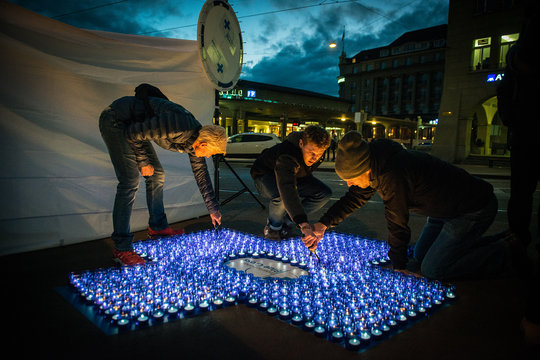 Dear Friends,
On the 20th of December we set up on the Casinoplatz in Bern, Switzerland, to FILL THE CROSS! It was a successful event and fundraiser and we thank you for being a part through your donation on Global Giving!
The International Blue Cross will use the funds donated via the various channels around the world to continue our fight against addiction-related harm. This year we will be slimming down our project portfolio to focus on three key areas: Life Skills interventions for youth, Self-Help groups as a means for treatment and aftercare and advocacy at the global and local level to include alcohol as a topic of consideration in ALL policies.
That you for your support to the International Blue Cross. We invite you to like us on Facebook and follow us on Twitter to see how your generosity impacts the lives of people in more than 43 countries around the world!
We wish you a wonderful 2015!
Kind regards,
Mischa Rychener
Fundraising and Networking Officer
The Blue Cross team in Chad is so excited about the development of the life skills lessons in the classroom that peer educators have begun to develop an after-school component in the form of "life skills clubs." The club model implemented in the framework of this project works like this: Clubs are managed by the learners themselves - including the set-up of democratic structures – and each club has elected a board and works in the manner of an associational structure. The experience of "small-scale" democracy and leadership through club management is proving extremely positive for youth, who in addition to essential life skills are now also gaining leadership and management skills! This is a completely innovative and bottom-up initiative of the Blue Cross Chad team!
In other news...
Promoting Good Governance for Sustainable Development
In late 2014 IFBC received co-financing from its partner network here in Switzerland, Bread for All, to increase the understanding and implementation of good governance practices. We used the funding to develop a 4-day workshop, held in Brazzaville, Congo, bringing together staff and volunteers from 6 French-speaking African Blue Cross organizations including Blue Cross Chad. Among the subject matters discussed were best practices in recruitment, best practices in financial management and corruption and effective anti-corruption mechanisms.
The team at Blue Cross Chad has now been tasked with organizing a localized training together with an external consultant to assess their own organization's practices in all relevant fields (organizational structure, financial management, HR, procurement, admin) and where required, to make improvements based on the assessment outcome.
Many of us take these subject matters for granted and assume that they are inherent in management of development projects however for small grass-roots NGOs, it takes time to develop and nurture governance structures to ensure that our projects are run responsibly and deliver the highest possible impact. We commend our team at Blue Cross Chad for their hard work and dedication and look forward to great things in 2015!
Dear friends,
Christmas conjures up nostalgic feelings of warmth, peace and special moments shared wtih loved ones. It is a special time of year to celebrate with family and share with those less fortunate than ourselves. For children who grow up in a home where one or both parents are alcoholics, often times the holidays are no celebration at all. The team at the Barnets Blaa Hus in Copenhagen and Aarlborg place a special emphasis on making sure this time of year is magical and special for the children and parents they serve including decorating, baking and special outings to enjoy the season!
We thank you for your continued support, especially during this time of year, and wish you a very Merry Christmas and all the best for 2015!
Kind regards,
Your friends at the International Blue Cross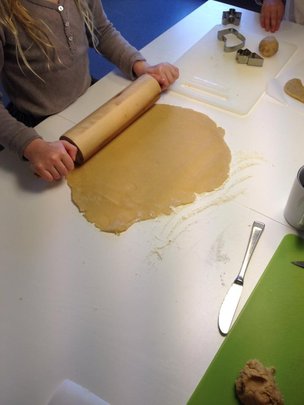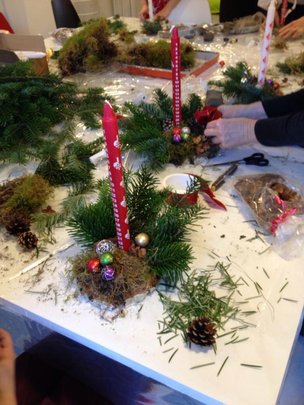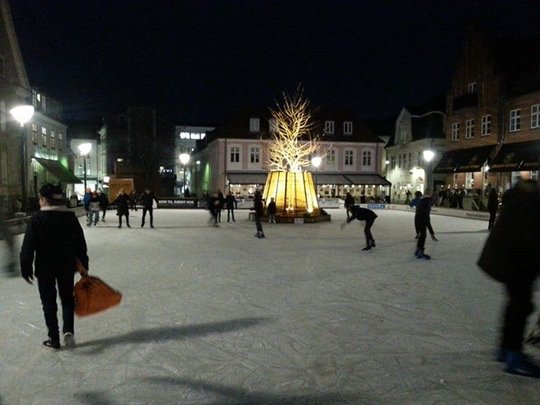 WARNING: Javascript is currently disabled or is not available in your browser. GlobalGiving makes extensive use of Javascript and will not function properly with Javascript disabled.
Please enable Javascript
and refresh this page.