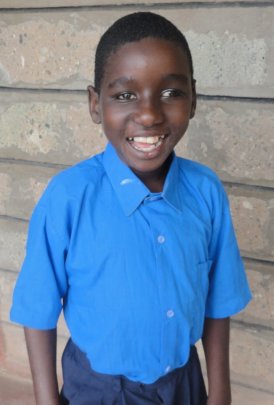 Jambo from Kenya!
As the year comes to a close, we're reflecting on what has been another exciting year for our small charity. With your support we have continued to support both Percy Davies and Kirunguru Specialist schools with funds for learning materials, a feeding programme and therapy costs.
We have also been able to complete the construction and furnishing of a specialist therapy room at both schools. Therapy is provided by a local Paediatric Occupational Therapist and a Physiotherapist. They visit the schools twice a month from the local hospital. The two specialists also demonstrate techniques to teachers and parents so they can deliver therapies throughout the rest of the month.
Some BIG news - we've changed our name!
Almost two decades since our charity was founded in 2001 we have recently made the exciting decision to update the name and branding of the charity with something we reflects the ethos and intentions of our work going forward into the future. When we asked one of our Founders, Vera, for the one word she would use to describe our work, she said 'futures'. From this, Raising Futures Kenya was born! We've included a link to a blog explaining this change in more detail if you'd like to learn more.
Back to the project...Livingstone's Story
Livingstone was abandoned at the roadside due to his disabilities and taken to a children's home before he was enrolled at Percy Davies special school. He was malnourished and was diagnosed at a local hospital as having multiple complex disabilities. It has taken more than five years for Livingstone to stand, walk, follow instructions and use simple gestures to communicate.
Sherry, one of our Kenyan team recalls the time Livingstone stood up and took his first step,
"Everything went to a standstill as nobody could believe their eyes. The whole school celebrated this milestone, as Livingstone has always been the baby of the school. It was an amazing thing to witness"
Although he was recently diagnosed with epilepsy, Livingstone is full of energy, cheerful and he can now feed himself. Teacher Ann who has been like a mother to him is so proud of what Livingstone has achieved and said,
"I will stop at nothing for this child. He has made me the happiest teacher since I started my career. Although I have seen progress in many other children, Livingstone is so special to me and my hope is to see him grow to be independent young man."
We have exciting plans to work with both schools next year to increase their sustainability and self-reliance. Since initially building the schools, we have gradually handed ownership to the local communities and we are thrilled to be continuing down this path to total community ownership.
We could not have continued this work this year without your kind and generous support, we are extremely grateful.
If you are celebrating, all of us at Raising Futures Kenya wish you a very Merry Christmas and all the best for 2019.
Links: