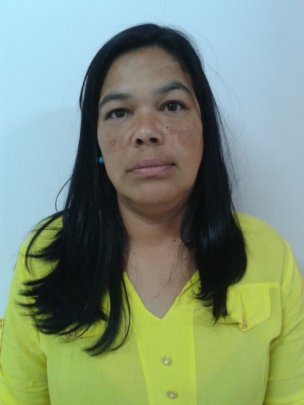 This time, as in previous years, The Trust for the Americas would like to share a story about effort and determination that breaks the stereotype and shows the importance of never giving up at any age.
Fabiana is a 41 year old woman who is in charge of three children and who lives in the Región Metropolitana of Curitiba, Brazil. She used to work at a factory in Curitiba, which was the only support for her family because it had been hard for her to find other jobs due to the fact that she had not completed her high school degree.
One day, and by a turn of fate, Fabiana had a car accident when she was crossing the street after leaving the factory. As a result, Fabiana wasn't able to do any type of activity related to her job. After her slow recovery, she was relocated in the administrative area of the factory but due to her lack of training, it was impossible for her to perform well in the area she was assigned to.
Her arrival at the POETA Center was by means of a nomination from the Instituto Nacional para Estudios Estratégicos and she was selected. Even though she was worried not only because she was going to be away from her children due to the time required by the program but also because learning and overcoming her difficulties with the technological and content resources was a challenge for her.
Beyond her fears, she made an effort and started the program, since it was an opportunity to be trained and feel useful again in her work.
Not only she started the program but completed three professional training programs. This way she could overcome her limits, be trained and work in the contents in which she had difficulties, and this generated in her something that wasn't in her plans, which was acknowledging her personal and professional development and gaining trust in herself.
"I feel privileged, because I had never had the opportunity to take personal development courses and that way increase my expectations" said Fabiana.
Thanks to POETA, Fabiana wants to resume her high school studies and participate in more technical courses for her personal development and be able to be reintegrated into the labor market in some administrative area.
With this story, we want to show how, once again, POETA introduced a change, created an opportunity, not only encouraging professional development but also personal development. That is why we hope that with your donations you could help us giving an opportunity to so many people in the same condition.