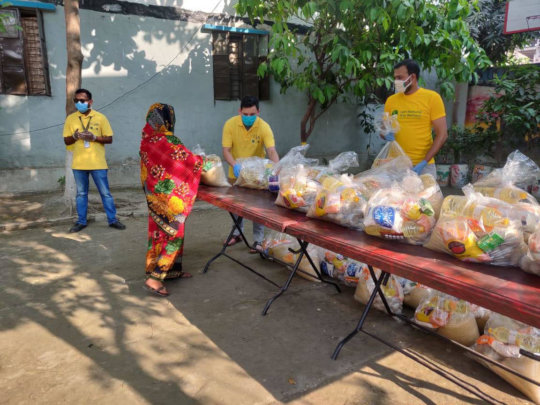 The global pandemic, COVID-19 has taken over the whole world and it is probably the deadliest infectious virus of our time. During this pandemic, every country is taking necessary steps to combat this virus which has taken away hundreds and thousands of lives globally. Even when the year started, people in Bangladesh did not have much knowledge about this new version of Coronavirus. Slowly but steadily the virus has reached our beloved country, Bangladesh. In a country like ours, the risk of being affected and the chances of death are higher as we do not have sufficient healthcare facilities. Another major crisis has arisen in our country which is affecting thousands of lives. Due to the lockdown, people from the marginalized community who work as day laborers mostly are out of work. Even if they don't get infected, they still can't afford to live a normal life without any earning.
We at JAAGO are always enthusiastic about working for the marginalized people. Although our major focus is Education and Youth Empowerment, but in this crisis moment, we have rolled up our sleeves to make necessary items available for the people in need in different districts of Bangladesh.
Countrywide Relief Distribution Project
Since the lockdown period in Bangladesh, JAAGO has been a pioneer in working for the people in need. We are working thoroughly and partnering with various organizations that are supporting us financially as well as providing food items and transportation services. JAAGO is fundraising to supply food packages covering the people living in slums in Dhaka, Chittagong, Rangpur, Dinajpur, Gaibandha, Madaripur, Rajshahi, Habiganj, Bandarban and Teknaf. In these 10 locations we have been providing a package that contains rice, flour, pulse, potato, oil, salt, soap and some common medicines.
We have created a database of 30,000 households across 10 locations as mentioned previously. For the purpose of distribution, we have a team of our volunteers from the "Volunteer for Bangladesh" wing of JAAGO in each of the districts. Using our school venues as hubs, our volunteers are working day and night to distribute packages containing food and necessary items to the slum dwellers while maintaining social distancing. It is very challenging to safely conduct this process. We salute our volunteers who have enthusiastically come up to immediately respond to this crisis.
Hundreds and thousands of lower-income families in Bangladesh do not have the guarantee of food for the next day. It is uncertain that they will earn soon, again. Considering the fact that some of them might not be well informed about our relief distribution, we used social media to reach them and to our surprise, thousands of lower-income households reached out to us for help. A form was available on our social media and website which they filled out. The information we received was screened and we interviewed them through phone calls and verified the information given. After a considerable screening procedure, we shortlisted a large number of families who were in actual need. We kept their identities private and provided food packages to these lower-income families during this crisis period.
A Father in Utter Helplessness
As mentioned earlier, our volunteers have been working relentlessly to distribute relief all around Bangladesh. We are trying to make as much as impact possible. Recently while distributing relief an expression of thankfulness came to us from a father, the sole earner of their family.
"I work as a guard in an office. For the past month, I haven't been able to earn anything. Almost every day we find nothing to eat at home and my 5-year-old keeps on shedding tears out of hunger. As a father, how do I tolerate this pain?
Today morning I heard from the people in my area that JAAGO Foundation is distributing food so I also came here to stand in the queue. For now, it is a big thing for me that I am returning home with food for a week, and feeling ensured that my child won't be crying for food."
These narratives make our lives worth living, knowing that we have been able to bring a positive impact in at least 1 person's family. We know that responsibility as a citizen of this country is beyond anything and hence we try to work effectively towards helping each other.
Endless Gratitude
During this pandemic, JAAGO Foundation has been working extensively to solve problems and take necessary actions through various activities. Apart from distributing food packages, we are also raising awareness through voice recordings of instructions for the prevention of Coronavirus. We are fighting with an invisible force and it requires huge motivation and willpower to get things done during this crisis period. Your support will be our force towards working more efficiently for the marginalized people. Our endless gratitude to the kind souls who have helped us reach this far. We look forward to your support!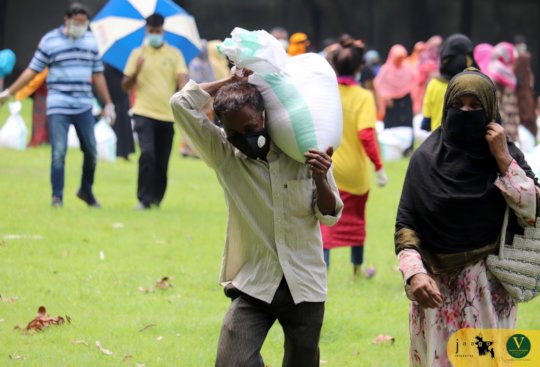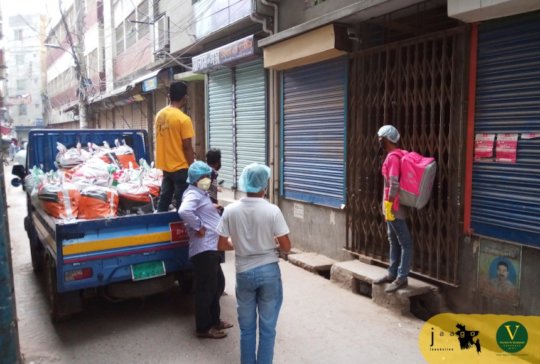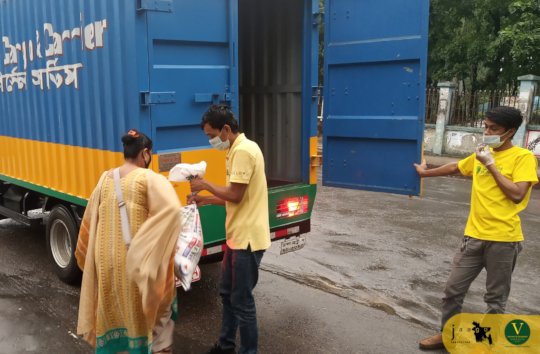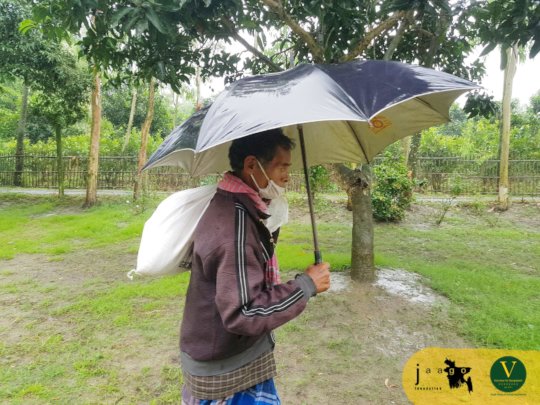 Attachments: