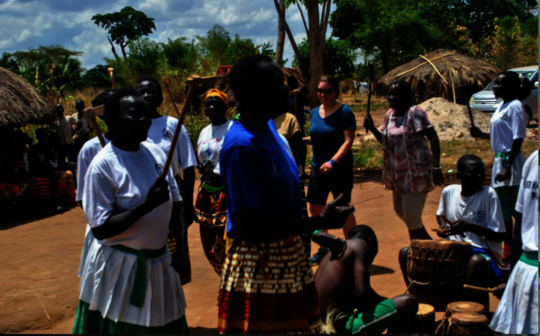 A day helping to change the fact that in the realm of humanitarian aid, shoes are often an overlooked necessity. This was, however, noted by a kind family in the USA when they first visited this village of Ayac and promised to bring them some shoes, when they next visited them.
How exciting this moment was for them!
Lalam was so excited, " I am so happy that they kept their promise and brought us these shoes. I can now walk without worrying about sharp objects.
Most children or even their older families in developing countries don't have the same choice when it comes to shoes. If they have shoes, they will wear them. But for the majority, who don't, infections caused by parasites in the soil can be dangerous- even lethal. And at the very least, going without shoes can cause injuries and possibly hinder children from going to school. And for many children, a pair of shoes can be the difference between a hopeful future or a bleak one.
In a practical sense, we need shoes to keep our feet healthy. It's very easy to get diseases like tetanus if you are walking barefoot in rustic conditions, not to mention even more common things like infections.
In poor resources communities battle with jigger outbreaks - a small parasitic flea that burrows into the body through the soles of the feet and grows up to 2,000 times their original size in 10 days. They then become like small tumors all over the foot, resulting in pain and difficulty walking. Often the only treatment is to cut them out with a scalpel.
Shoes are a much better alternative than long-term, painful treatment. In addition to our health needs, shoes are key to education. Shoes are simple things. It's a simple answer to pressing health crises, an opportunity to go to school and tangible proof of a child's infinite worth. It's so easy today to be overwhelmed by all of the need that exists around us, but we can start chipping away at that need by providing one pair of shoes to one child at a time, and through that action, we can both shoe and change the world.
And we ask you to be part of this support, give them that dignity to get them to school without worry of infections, cuts or any other danger.
thank you for your support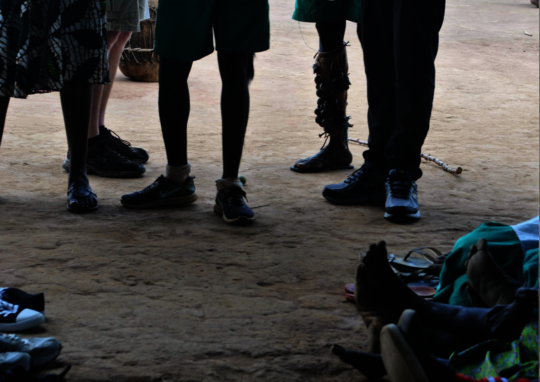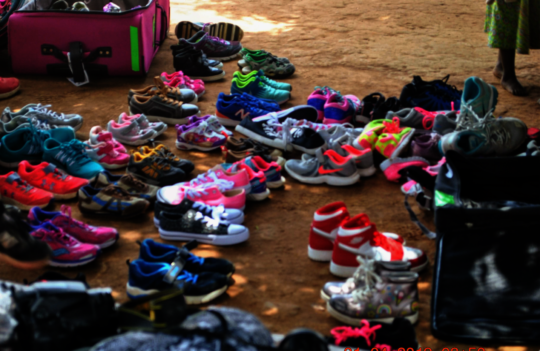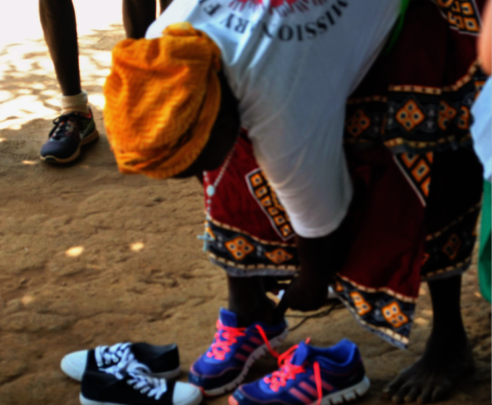 Links: