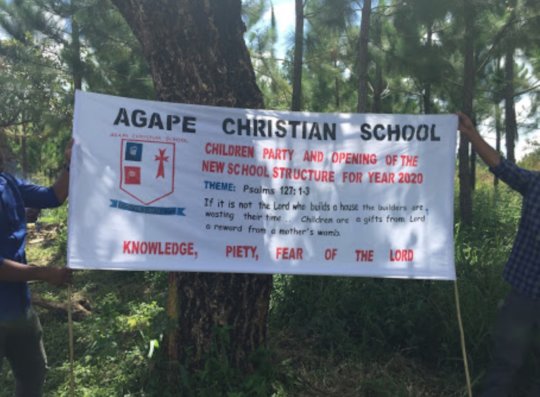 The school launch of Agape Christian School created so much excitment in the community. It was the first of its kind. This is an area that saw the worst of the civil war in Northern Uganda. Many young men and women were abducted and forced to become child soldiers. They missed out in education.
The school had set up a committee to oversea this function. To the parents this was an opportunity to rejoice. To rejoice for so many reasons. But most of all to thank God for this achievement and for the opportunity their children were getting. The committe had planned many activities for the day, including prayers, plays, dance, lunch and speeches.
By 6am, the children began arrriving to the school with theor parents. There was going to be a band march. They would march along the highway then to the school.
The music blarring from the school attracted the local community to witness this occassion. The neighbouring primary school, wanted to rejoice with Agape Christian School. They sent a team of 50 pupils and music instruments to support the school with this celebration day. They do understand the challenges of starting something new.
This year, two children graduated from the top class of nursery section to primary level. It was amazing! They celebrated with their parents and they received gifts from both the school and their parents and relatives.
But most of all the parents rejoiced for the opportunity, knowing that with the school foundation, theri children were set for education. Many of them understand that education is the key to success. They are now hopeful that their children will for the first time get the much needed education, that they were denied from.
Akello is the mother of one of the graduants and this is what she said, "For me, this is unbelievable, I lost out in education, becuase during the war, we remained in the internally displaced camps. I got married very young because my parents died during the war. I always wanted to be a teacher. But I am happy for my child. I pray that she will continue to learn and become a great person in our community."
Friends we invite you to rejoice with us and the parents, for none of this would have been possible without your support. There are still more children who would like to go to school but their parents are unable to send them.
I reach out to you to sponsor these children and support the school with books and reading materials.
We also encourage you to sign up for a monthly recurring donation today.
Thank you for your support!