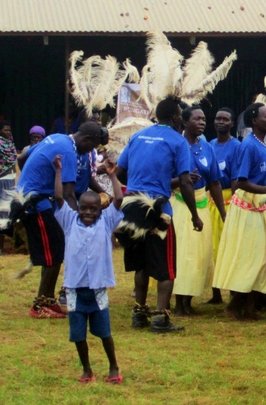 Opening of the new health centre was a great achievement in this community of Agonga in Gulu District. For many years this community has had no development take place since the 26 year insurgency that destroyed their lives. For a community of nearly 6000 people this is a sign of growth and development now becoming a reality. This health centre brings new hope and opportunities; this community now have hope of seeing a health professional whenever they fall ill.

This day was evidently an exciting day in this community, especially for children like Okot who have grown up in Internally displaced camp and have seen the difficulty of accessing health services. Okot grow up with his mother and three other siblings and they had to walk nearly 7miles to the health centre each time any of them fell ill. He even remembers watching his pregnant mother, who had to visit the health centre many miles away for antenatal care for the nine months of her pregnancy. This was always a trying time, because when his mother was away for check ups, it meant that they had to wait till evening before she returned to prepare for them food. However, with the opening of this health centre, this marks the end of these nightmares. What a joy this day is, and he is ever thankful to all the people who supported this cause.

The Karin Children Medical Centre was opened on the 7th August 2012 was officially opened by the district chairman, Mr Martin Ojara Mapenduzi, he spoke of the pride this health centre has brought not only to the community but also the district of Gulu as a whole. He thanked all the people who stood with this community in order to see that this health centre was opened. He prays that the community will now embrace it fully and utilise it to ensure their good health and of their children especially.

The occasion was graced by many district officials, friends of Childcare Development Organisation Uganda, other partners in development and the general community.

On this day the health centre carried out a medical camp for the community which included services like family planning, cervical cancer screening, free HIV/AIDS testing and counseling, general outpatients care and health education. On this day the health workers saw nearly 1000 patients and yet they had to return the following day to see more patients. The community turned up in big numbers, but this also indicated that there is still great need to support health care of this war torn region.

Other activities that took place on this day included different traditional dances and songs by the groups in the community. There were exhibitions of items displayed by former child soldiers including paintings, art and craft materials, agricultural products and many other items on sale.


With the new health centre many activities have begun taking place for example immunisation of children and mothers, family planning, counseling, general out patient care and health education. Our plan is to expand the maternal unit so as to better help pregnant mothers and children.


All this work would not have been possible without the love of all our donors, thank you very much for your support. It has showed to us that when people come together to do meaningful things they can bring out great change.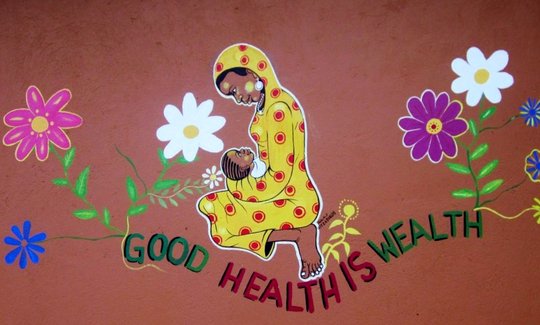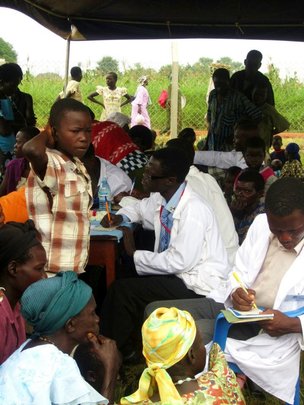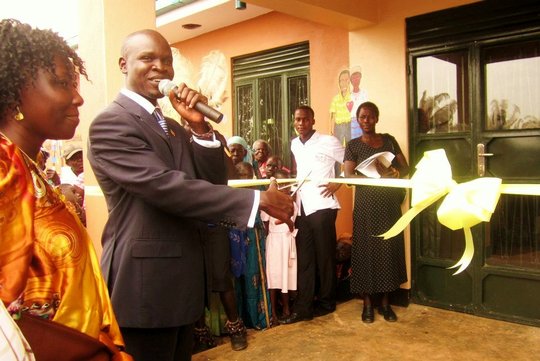 Links: