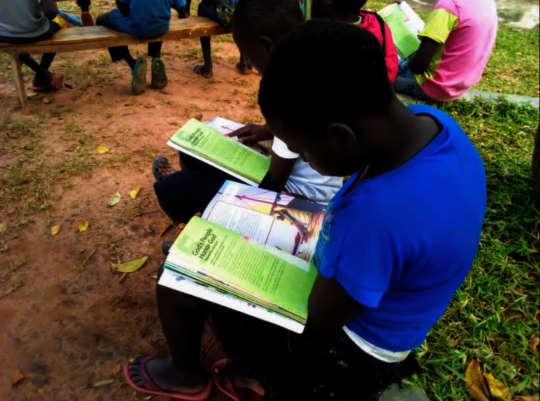 We made it to the end of 2020, a year we all thought would never end! As we put a close to one of the most painful years in recent history, I'm grateful that you have stood by children who desperately need education.
We are ready to say goodbye to 2020 and hello to 2021. But before we do that, we want to take a moment of reflection. Despite hurdles created by the pandemic, that closed all schools, we remained committed to supporting these children from very vulnerable homes. To this date most schools in the rural areas remain closed.
However, for the period that the children remained at home, we thank you for generously supporting 50 children to receive learning materials in their home, and continue to do their homework. For supporting their teachers as they reach out to these children in their homes and encourage them not to give up.
Aromo is just happy to be able to read and write something, " I am grateful for the learning materials that teacher Lillian brings to my home, otherwise I think when school starts i might forget how to read or write" Aromo shared.
When we speak to the children they cant wait to dive into the new year with renewed energy and hope. From our family to yours, we hope you have a happy and healthy new year! Thank you for supporting our mission to send the vulnerable children to school.
Links: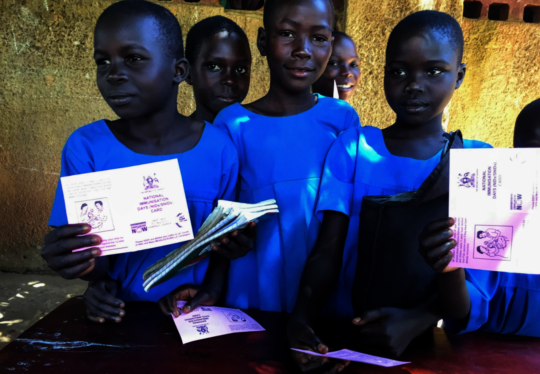 Dear friend,
2020 is almost over, but before we reach the end of the year, we wanted to take a moment to say thank you!
This has been a difficult year for many of us, but we are so grateful for the amazing support you have shown as we've worked to adjust to the changes in our world. Thank you for continuing to change the lives of children in need, for supporting our frontline health workers, for supporting families affected by COVID, for supporting our health facilities with the much needed PPEs, that enabled us to rise up to change our communities!
You are making a real and lasting difference in thier lives. Thank you for all your compassion and support! May God bless you and your loved ones this Thanksgiving.
Links: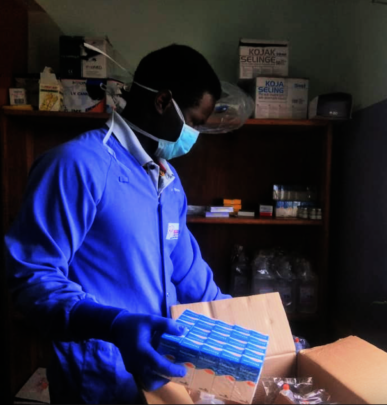 Dear Friends of the Gulu Uganda Karin Medical Clinics,
This September, the 2020 Little by Little Campaign, a five-day crowdfunding campaign is running. It is designed to help all GlobalGiving partners around the world cultivate a robust network of small-dollar donors. All eligible donations up to $50 per unique donor per organization will be matched at 50% during the campaign, and funds will not run out!
We wanted to take just a moment to add a special "plea" for support of the clinics over and above your usual gracious and much appreciated gifts. We urgently need your support as the impact of COVID-19 as affected us significantly. Travel is extremely limited. Our clinic staff are thereby unable to do their normal "outreaches" in the community, whereby they take a pickup truck loaded with tents and medical supplies to villagers too far from the clinics for clients/patients to walk.

People in surrounding, nearby villages are often afraid to come in for fear of contracting COVID19. Our staff is now going out to them to inform them of safety protocols, and teach them how to deal with sanitization in their villages and take care of the children and pregnant mothers there, instead of at the clinic.

As a result of the pandemic, the clinics supply of medicine is nearly gone, and we can hardly afford to pay our staff – some of whom have been furloughed to reduce payroll.

Will you prayerfully consider giving an extra gift at this time above your already gracious contributions.We need your help to keep serving this community.
We value the support that you give to us. Please also share our GlobalGiving page with your contacts and tell them why you decided to donate to us and why they should too.
We also encourage you to sign up for a monthly recurring donation today.
Thank you for your support!
Links:
WARNING: Javascript is currently disabled or is not available in your browser. GlobalGiving makes extensive use of Javascript and will not function properly with Javascript disabled.
Please enable Javascript
and refresh this page.