South Asia Flood Relief:
What's Happening and How to Help

More than 1,000 people have perished and more than 25 million have been affected as a result of the extreme rain and flooding during the 2019 monsoon season. Prolonged flooding and landslides are impacting various regions within India, Nepal, Bangladesh, Pakistan, and Myanmar. Each of the projects below will support both initial relief efforts and long-term recovery initiatives led by our vetted nonprofit partners in the affected regions.
Donations to GlobalGiving's South Asia Flood Relief Fund will be divided among our vetted nonprofit partners to where the need is greatest. This list of responding organizations and their recovery projects will continue to grow as our partners in the affected areas have the capacity to post projects and updates.
We believe organizations that are deeply rooted in local communities are often in the best position to provide long-term support for disaster victims. By funding the relief efforts of locally driven organizations, donations to GlobalGiving's South Asia Flood Relief Fund have the potential to build stronger disaster-response capacity so that our nonprofit partners in the affected areas are better equipped to face future disasters.
Projects responding to South Asia Floods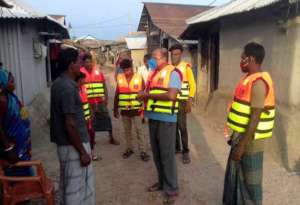 According to National Disaster Response Coordination Center (NDRCC), 21 districts of Bangladesh are most affected due to week-long monsoon rains in the upstream regions and throughout the country. Every day the number of affected area have been increasing. Most of the affected families lost their everything home, crops etc. The affected families are living on the road and trying to migrate different places. But, at this moment, we need emergency food, drinking water etc support to them.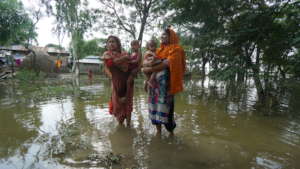 HOPE Emergency Response Team is acting after the recent torrential monsoon rains across South Asia, including Cox's Bazaar, home to almost one million Rohingya refugees in Bangladesh and 2 million local Bangladeshi.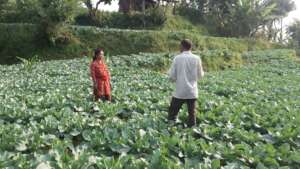 The seven days long heavy rain in July 2019 occurred in Nepal affected range of people in hills to plain. The heavy rain trigger landslide in hills and huge amount of water in the rivers flowing to plain which has affected lives & livelihood of people including loss of productive land & perperty. Till date, more than 84 people died, 72 injured and 17 thousand homeless. Hectares of land silted and thousands of the animals died. The affected people are living in open space.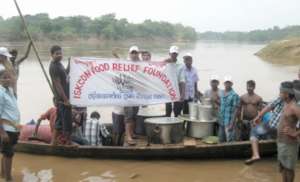 More than a million people have been affected by severe flooding in Northern India. Recent floods in Nepal killed 64 people due to storm waters and landslides. This fund will provide relief to survivors in the form of emergency supplies like food, water, and medicine in addition to longer-term recovery assistance to help residents recover and rebuild. All donations to this fund will exclusively support flood and monsoon relief and recovery efforts throughout the region.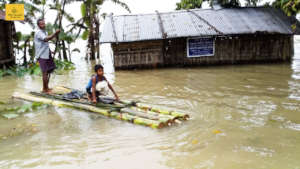 Millions of people in many states including Maharashtra, Kerala, Karnataka, Tamil Nadu, Assam, Bihar and Andhra Pradesh are facing massive floods. The situation is worsening and spreading to other states as well. As on August 9th Karnataka-44000 people displaced, Kerala-10000 evacuated, Maharashtra-over 2.5 lakh evacuated(according to media sources) Situation remains grim with death toll rising everyday.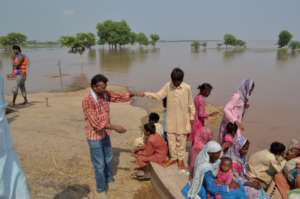 The victims of heavy rains in are much worried about their families especially about their children, women and aged to escape them from hardships of the season. This year monsoon is premature. Their belongings lie here and there this includes house hold items and food items both. They have to find means to manage their families' livelihood. On the other hand. They find difficult to repair and reconstruct their damaged and collapsed houses but they are in efforts to manage whatever is left.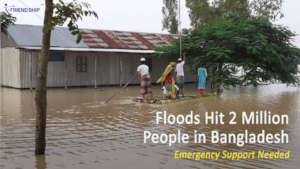 The surge in flood waters have inundated 21 districts in Bangladesh particularly in the north affecting over 2 million people. Usually the difficulty of floods is duration. i.e. the consequent scarcity of food / supplies; or unpredictability of time which leads to agricultural losses. This time it's the sheer magnitude. Friendship is providing rescue, shelter, water, sanitation and emergency medical support from the relief contingency budget and we urgently need to replenish the same to continue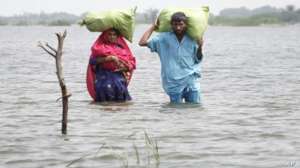 Recent monsoon cause heavy flood in Pakistan, Northern India, Nepal, and Bangladesh. Recent floods in Pakistan killed more than 100 people due to storm waters and landslides. Joy Foundation is working on ground to help the people but still there rains and water coming more and more to increase problems of People in that areas. Joy Foundation request emergency supplies like food, water, and medicine. All donations to this fund will exclusively support flood and monsoon relief and recovery effort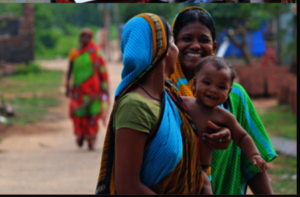 Ongoing implementation update: http://bit.ly/RDSFloodRelief2019 Kerala, Maharashtra, Karnataka, Assam, Odisha and other eastern and North Easter parts of India are heavily affected due to un precedented higher than usual rains. We are actively working on the response and seek your contribution to help support families affected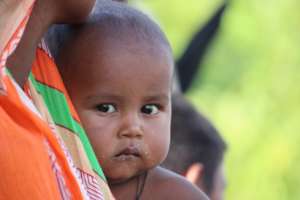 On 9 July 2019, the flood in Assam started due to continuous rains. In this first phase of the disaster response, Team Responsenet and its partners provided relief assistance to over 555 affected families in 13 villages with humanitarian supplies. The focus was on supplying food and safe drinking water and providing materials to improve living conditions in relief camps in the affected areas. With the support of partners, we also provided protection services to vulnerable women and children.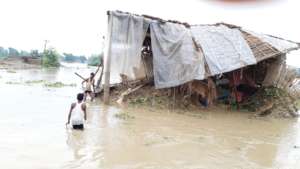 Food For Work is a program that feeds people and works through them to rehabilitate suffering communities. Through this program, people are given work, such as building and repairing bridges or other community resources. In return, they are paid so that they can buy food for themselves and their families. In addition, the work that they have done helps strengthen and develop their communities, many of which have fallen victim to natural disasters.
WARNING: Javascript is currently disabled or is not available in your browser. GlobalGiving makes extensive use of Javascript and will not function properly with Javascript disabled.
Please enable Javascript
and refresh this page.