* For all of the photos sent with this project report from Zoénabou and the team at TN, please see the attachments as not all photos could be uploaded to the main report.
1: Introduction
From the end of December 2020 until March 2021, TN was able to carry out the following activities:
Hold committee meetings, participate in meetings with partners, raise funding, contribute to the professional development of members, carry out construction and organisation of the new headquarters, carry out activities related to the COVID-19 pandemic to the members' benefit.
II: Activities
TN's committee met 3 times to plan its activities and submit them to the executive bureau for editing. These activities are, among others:
Writing of a 5 year strategic plan
Participation in meetings held by the National Federation of Craftsmen and Women of Burkina Faso: preparation for elections of the Chamber of Trade, presentation of pledges.
II.2 Fundraising
II.2.1 Membership
TN registered a new member who paid their subscription which was a total sum of 2500 F CFA/ $4.54
II.2.2 Sales and Craft orders
TN registered a total sum of 126472 F CFA/ $229.52 from the sale of 5 members' works. Of this sale, 20% goes into the running of Tigoung Nonma to support the co-operative's operating costs and 80% goes to the craftsperson concerned.
II.2.3 Catering Service Orders
TN had 10 Catering Service orders from the NGO Humanity and Inclusion coming to a total amount of 1 498 200 F CFA / $ 2718.91. (various purchases for the Catering Service and remuneration of 9 beneficiaries). Total expenditure was 1 275 000 F CFA/ $ 2,313.85and a profit of 223 200 F CFA/ $405 which will go towards operating costs.
II.3 Activities in our own headquarters.
Purchase of cement, floorboards, plywood PVC, window panes
Plastering of buildings, toilets and interior and exterior walls
Purchase of a metal gate
Construction of the kitchen
Ceiling installation
Paying for the installation of electricity
Overseeing of activities
II.4 Professional Development
20 of TN's members had professional business cards made. This activity was able to take place thanks to the partnership with CABES/GIE.
II.5 Activities carried out as part the COVID 19 micro project, funded by the donors on GlobalGiving in 2020
II.5.1 TN's committee organized the following activities:
Purchase of credit and internet connection to communicate and call all of the beneficiaries of the project and to communicate progress reports with partner
Recording of all beneficiaries
Taking photos of members with their packages
Writing of activity reports and financial reports
II.5.2 Aid given to 55 members and assistants: protection kits and food packages.
Purchase of 60 protective face-masks
II.5.3 Distribution of food packages and COVID-19 protection kits:
On the 15th February 2021, TN distributed to 55 members:
II.6 Project Proposal
In December 2020, TN submitted a project proposal on the Reproductive Health of Women Living with a Physical Disability, from TN, to Friends of Burkina Faso. (FBF)
Following the observations of FBF, the project has been revised to take into consideration some points raised by the American NGO. This was resubmitted to FBF in March 2020.
III Difficulties
The consequences of the pandemic such as: the cancellation of the International Salon for Craftsmen and women of Ouagadougou. (This has in previous years brought

visitors to the city, providing more sales opportunities for members). The cancellation of the Pan African festival of Cinema in Ouagadougou.
IV Positive Outcomes
55 members, their families and assistants were given protection kits and so are well protected from COVID-19
Food rations of members, their families and the assistants are improved
Some members were remunerated for the sale of their work and others for their work for the Catering Service
V Outlook
Summarise all funding raised

from the first trimester of 2021 from the website GlobalGiving
VI Conclusion
Despite the difficulties that Burkina Faso faces, and in particular TN, those in charge and TN's members remain determined to work towards a better future for all of the members.
We thank all of those who have contributed to the well-being of TN's members.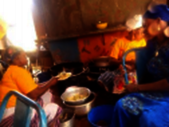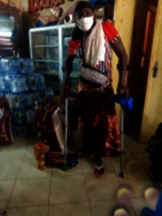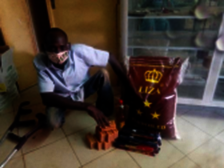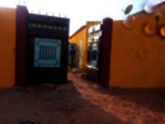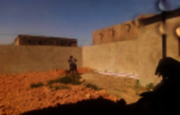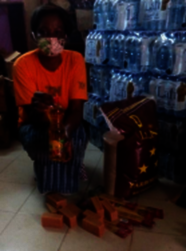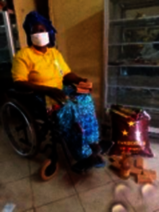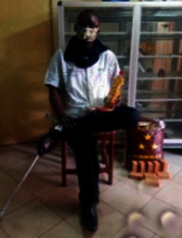 Attachments: