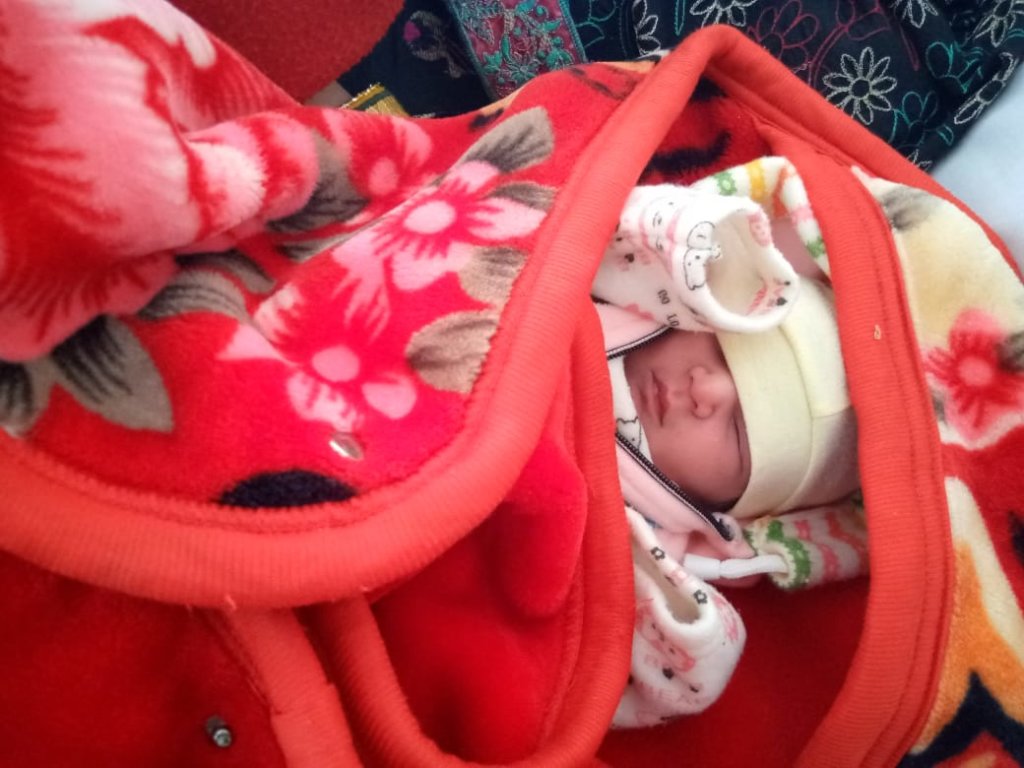 Dear GlobalGiving Donors,
The year 2021 started off with a new hope of getting a Corona free world. We made sure to get all our Front Line Workers to get vaccinated against Covid-19. And also made sure to continue taking all precautionary measures.
We thank all our donors because it wouldn't have been possible without their support. We pray for you and the safety of your loved ones and also that the world gets out of this pandemic soon.
Warm Regards,
Team Medicare Health Foundation (MHF)
Activities Summary:
Establishment of Hepatitis Clinic
On 9th March, Medicare signed a Memorandum of Understanding (MoU) for the Establishment of a Hepatitis Clinic with Hepatitis and Infection Control Program by the Government of Punjab. The MOU was signed by Dr. Khalid Mahmood (Program Manager - Hepatitis Control Program) and Mr. Dilawar Hussain (Hospitals Administrator - Medicare Health Foundation).
In this program, MHF will follow the "Educate, Prevent, Test and Treat" model. At our hospitals, we will screen patients for Hepatitis B & C, will provide vaccination to every individual tested negative for Hep B, PCR testing of screened positive cases, treatment of Hep B & C patients by providing free medicines, in addition to health education and patient counselling with the standardized IEC materials.
Medical Dispensary - Outreach Program
On 12th February, Medicare Health Foundation started its outreach program in Sharaqpur, a town in Sheikhupura District of Punjab. As part of this program, we send our medical team twice a week to a newly established dispensary there, generously funded and operated by the family of Mr. Sheikh Nawaz.
This team of one doctor and his nursing staff provides out-patient medical care to the needy population of this under-developed area, which is otherwise deprived of certified medical facilities.
Orthopedic Story - No More Superstition
This baby was 7 days old when he was brought to our MHF-Noor Elahi Branch. He was suffering from Clubfoot, a condition in which a newborn's foot/feet appear to be rotated internally at the ankle ( This condition is named after the Club[stick] used in the game Golf). His parents were very worried but our orthopedic surgeon, Dr Saleem Bashir, offered them hope. He started to plaster his feet for a week and changed the plaster after every week, a method called Ponseti Casting through which children born with this condition are treated. Usually, this treatment lasts for about 6-8 weeks but this baby was a fighter, and only after 4 weeks of treatment, the foot of this baby came back to its normal shape without any surgery.
Dr Saleem said that "It is very important for parents to understand that it is a medical condition and can be healed instead of thinking of it as a superstition (black magic). If not treated on time, this condition gets complicated with time and requires major surgery but if it is treated when the child is an infant it can be managed with casting. The best age to start treatment is 7 days ".
Daughter - A Blessing
Sana got married at a very young age and is a mother of 4 sons. She belongs to a family where medical treatment or going to a hospital are not considered important. Her four sons were all born at home by uncertified birth attendants.
When she conceived for the 5th time, due to some complications someone from her relatives referred her to our Medicare Hospital - Noor Elahi Brach. Here she gave birth to a beautiful baby girl and named her Zarnish.
Medicare's efforts have always been to encourage safe birth by certified medical staff, and we are delighted that we have been able to break barriers in this area.
A Free Typhoid Camp
A free Typhoid Vaccination Camp was conducted in our Medicare Health Foundation Hospitals to vaccinate children aged between 9 months to 5 years. A team of government health workers spread awareness, and also vaccinated the children.
Dermatology Camp
A free one-day Dermatology Camp was organized at Medicare Hospital Badami Bagh on Tuesday, 2 February 2021. In this camp, Skin Specialist Dr Abid Hussain gave consultancy and treated more than 81 patients. Most of the visiting patients were treated for Skin Rashes, Dryness, Acne, Facial Redness, Latex Allergies, Hair Loss, Dull Hair, Dandruff and other skin related issues.
Neurology Camp
On 17th January, a free Neuro Camp was organized at Medicare Hospital - Badami Bagh. Experienced Neurologist Consultant Dr Saeed Naeem Ullah from Sheikh Zaid Hospital spread awareness about the neurological disorders and also examined more than 130 patients. The patients were monitored for different neuro-related disorders and were also given free medicines.
Statistics
For the month of January
No. of Patients: 15,471
Babies Born: 62
Surgeries: 47


For the month of Februray
No. of Patients: 16,363
Babies Born: 64
Surgeries: 39
For the month of March
No. of Patients: 16,319
Babies Born: 53
Surgeries: 54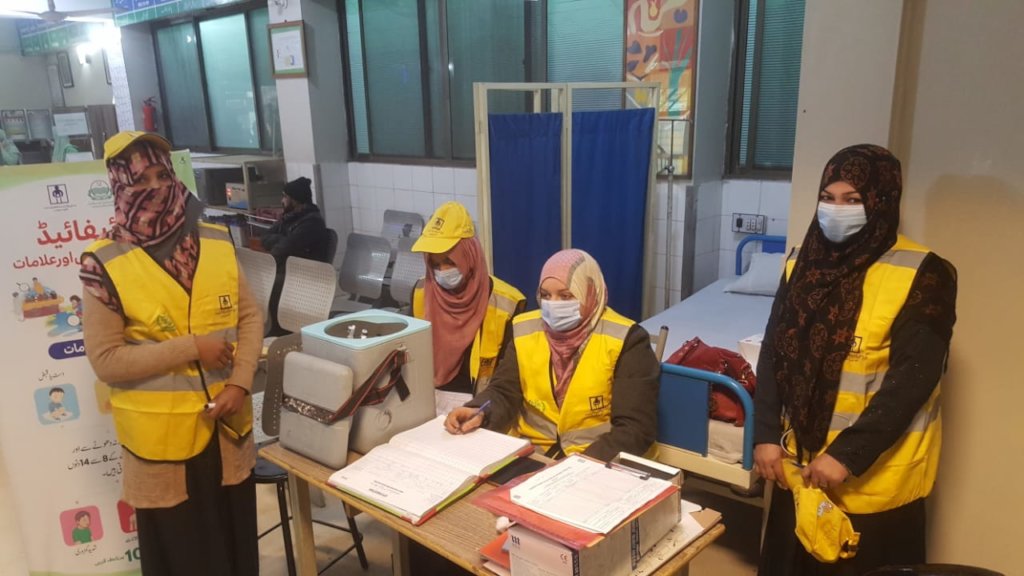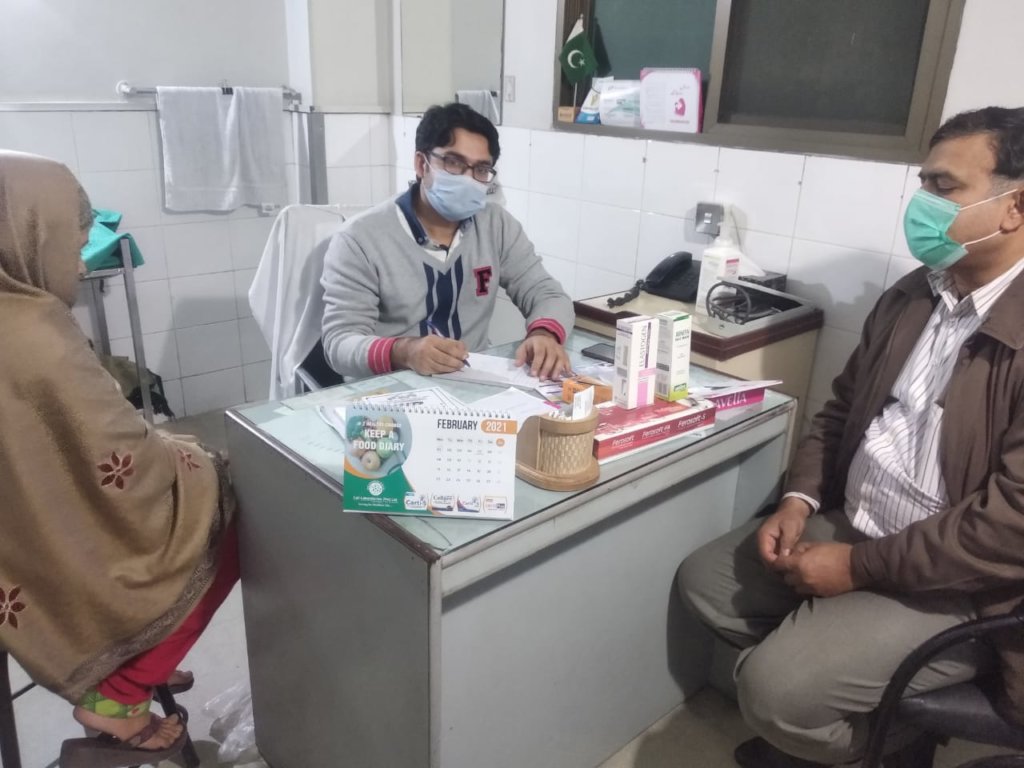 Links: