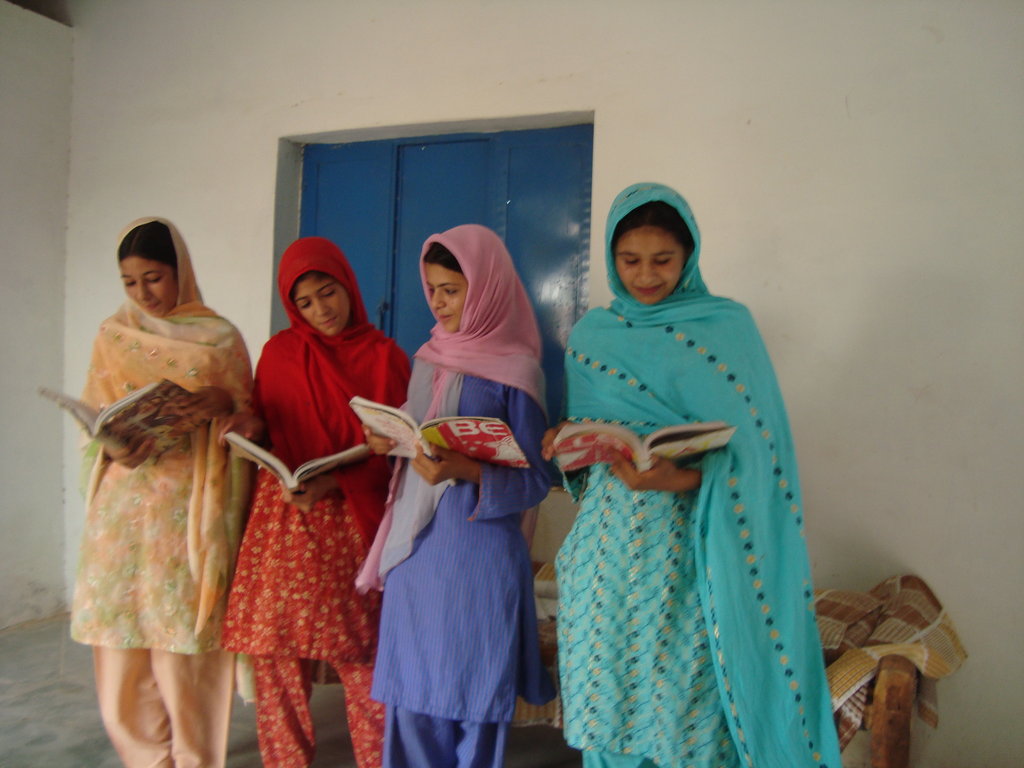 Today, Pakistan is coping with external problems such as being one of the epicenters of conflict, threats and extremism as well as internal issues of poverty, illiteracy, terrorism, and recruitment of child soldiers by the Taliban and extremist organizations. Marshall Direct Fund seeks to reverse the trends from within, through hope in a future built through education and economic opportunities.
Research shows that giving girls a formal education through at least the fifth grade level lowers infant mortality rate, reduces population expansion, and improves basic health. A woman who has had just a few years of schooling is much more likely to send her own children to school. Therefore, MDF provides mothers skills and training for producing clothing and embellished goods in order to launch successful businesses, send their children to school, and lift their families out of poverty.
Thanks to your support MDF received $9,195 from 69 donations between April and June 2010, of which $2,400 was invested towards the purchase of back up energy resources for our existing schools. Consistent power is imperative for the vocational program which utilizes industrial sewing machines, lighting and other facilities. The textile industry is the backbone of Pakistan's economy as it contributes significantly to the country's Gross Domestic Product (GDP), exports and employment. The remaining amount will be spent on necessary training, equipment and materials for the vocational centers.
Furthermore, MDF has identified several market linkages and key participants that will enable the vocational program to be successful. We have received commitments from raw product providers and end market buyers, i.e. national Pakistani and American sellers who are interested in the products. Women are actively generating samples for stores at which point store owners can identify and order what they like such that the amount ensures the balance in demand and supply without the risk of surplus.
MDF would sincerely like to thank each of its donors and all its supporters for their contributions. Most importantly, this project is helping women in the communities we work to develop tools necessary to launch successful businesses, generate income, send their children to school and lift their families and communities out of poverty, thereby enriching their quality of life and security. Please help us generate awareness - Become a fan of our Facebook page, join us on Twitter, and share with your networks.
Links: