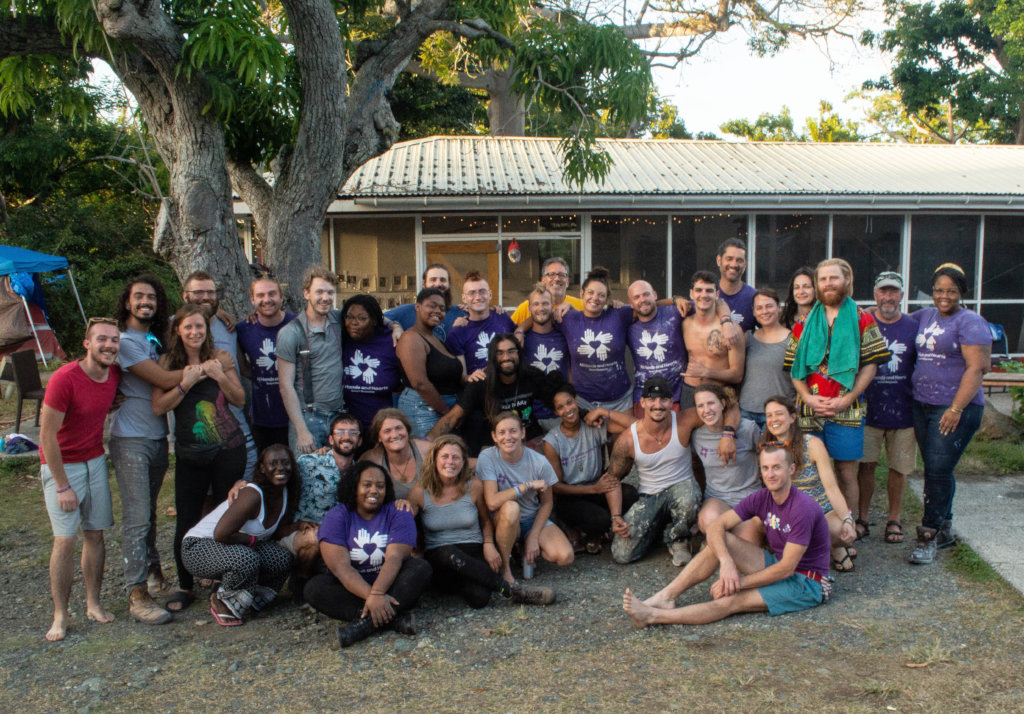 Greetings from All Hands and Hearts!
It is hard to believe that we are already into the month of September, quickly approaching what will be the two year anniversary of Hurricanes Irma and Maria. Our USVI program changed so much since 2017, our teams completing impactful work that we have been so happy to share with you. Thank you for sticking with us from the beginning.
This quarterly report will be our last for this project, as our St. John program has officially come to a close. We invite you to follow our work as it continues in Puerto Rico (on this page), where AHAH will remain until March of 2020.
To say we will miss the wonderful people of St. John is an understatement, and we feel fortunate to have stayed for a total of 18 months. During this time our teams positively impacted 8,973 people, after completing 1,470 jobs. To celebrate, our teams joined community members for an evening together in Coral Bay to reflect on their time on the island and say their goodbyes to the home they had come to know and love.
A few words from our Program Director:
"As difficult as it will be to say goodbye, this experience is one that we will never forget.
As they say on the island.... everything's fine. Much love".
On behalf of everyone at All Hands and Hearts, thank you!