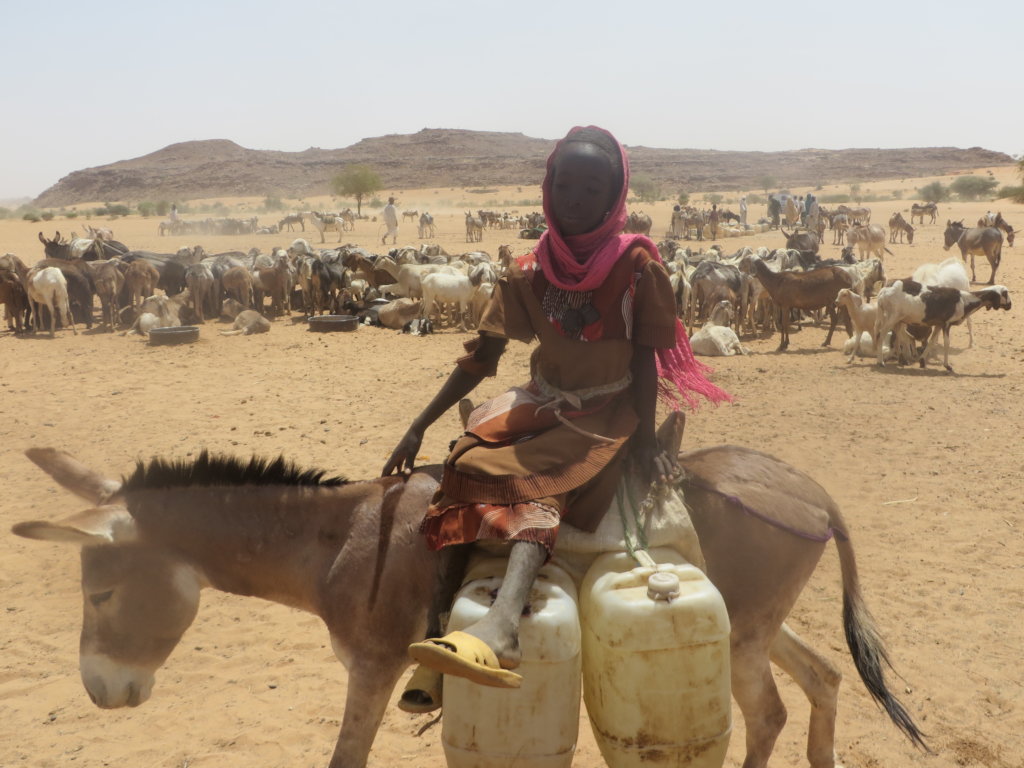 We are always in contact with the local Kids for Kids managers to make sure we are responding to real needs with real solutions. I thought you might like to see one of those actual reports with the details of planning that go into our work. The work you make possible.
As you can see from the report, in our manager Hassan's own words, we will need help to get water carts and Jerry cans. We have been waiting for several months now for spare parts for drilling rigs. It is likely that the wait may go on—but villages need clean water and this can be a solution! It is simple, but it works. Could you possibly send enough for a Jerry Can or a water cart, of even a strong crossbred donkey? We can solve this problem immediately together.
Proposal for Provision of Water to needy Villages
Introduction
There are some Kids for kids' villages who suffer very much in water provision, for they either depend on local haffirs which dry up immediately after the rainy season, local hand dug wells with insufficient water or bring water from distant sources more than 8 kilos away, so they need water carts for bringing water from these water points
Villages in need are Hillat Adam Bakhit 2015,Elfaki Ali 2011,Goz Byna 2014,.Um Judoul 2017,Geleidat 2017,Mireikhis 2015,Um Jum Jum2017,Kamala Kira 2015 Deshma 2015 and Hillat Minair 2016,
The Project
Water could be brought by 5 water carts from water points-water yards, submersible hand pumps to the villages; water will be stored in a water bags of 50 barrels size. The water carts will be used by the goats' beneficiaries and other village inhabitants. The water bags will be used for storing water brought by water carts from water points.
The project will be run by the water committee under the supervision of the VDC leader. Water committee will be formed from representative of beneficiaries and members of animal loan committee. The water committee has to report to the VDC leader on monthly basis they should report about any difficulties facing the project. Every village will be given one water bag and 3 water carts jerry cans will be given to needy families from the 10 selected villages
Total jerry cans needed in the 10 villages are 406 jerry cans
List of jerry cans Village No of jerry cans
1 Hillat Adam Bakhit 2015 42
2 Deshma 2015 36
3 Goz Byna 2014 66
4 Elfaki Ali 28
5 Um Judoul 2017 38
6 Geleidat 2017 40
7 Kamala Kira 2015 60
8 Um Jum Jum 2018 34
9 Mireikhis 2015 18
10 Hillat Minair 015 44
Total 406
The Abbreviation of VDC means Village Democratic Council. We always engage the local community in overseeing and managing projects giving them 'ownership' in the process and the success of everything we do together. The year behind the name of the village is the year the village was adopted by Kids for Kids. Training the VDCs is part of the overall training we give in each village. It is key to ensuring countability and sustainability but is one of the hardest things for us to fund.