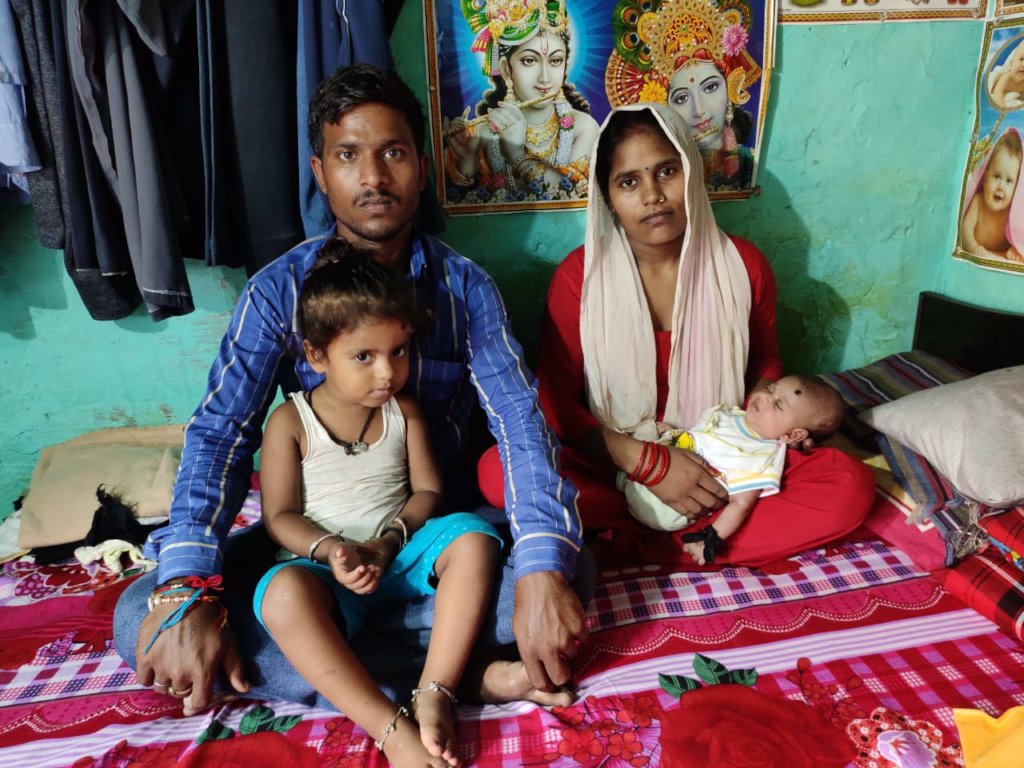 Manju, a 22 years old mother of already one daughter, a resident of Sonia Gandhi slum was visited by one of Sukarya's Community Health Workers (CHW) when she was 2 months pregnant with her second child. Sukarya's CHW counseled her about the importance of registering herself in local primary health centers as well as Sukarya's monthly health clinic and encouraged her to visit Sukarya's Health Clinic for her ANC Checkup.
Hesitatingly she agreed and visited Sukarya's Health Clinic and found the array of health checkups and tests available under one roof like HB test, BP test, Height, Weight, and Blood Group, free consultation with a doctor, free medicine and nutritional supplements, etc. She appreciated her own decision of visiting the health clinic and became a regular for her health checkups. She also attended Sukarya's sanitation drive and healthy cooking demonstrations and learned how to cook nutritious food and keep her surrounding clean. She worked on improving her HB level by changing her dietary habits and food types and gave birth to a healthy baby girl.
Like Manju, hundreds of young mothers turn their pregnancies into a lifetime experience by visiting Sukarya's monthly health clinic. Sukarya's CHWs sensitize them about the importance of Family Planning and explain to them how critical the spacing is between births. After regular counseling sessions, Manju and her husband decided to adopt Copper-T as a family planning method. After the lockdown due to the COVID-19 Pandemic when Sukarya resumed its health services, Manju started participating in Sukarya's health-related activities and registered for Postnatal Care (PNC) in the health clinic. Both Manju and her husband are very thankful to Sukarya for the health services and for the vital information and counseling on nutrition, personal hygiene, sanitation, immunization, and many more.
During the quarter of July-October, the USHA project areas located in Delhi had 1,749 targeted beneficiaries through Sukarya's monthly health clinics:
Total Home Visits done by CHWs
Sonia Gandhi Camp- 161
Samalka Ext. Cluster- 145
Surya Vihar Slum- 142
Kapashera Slum - 140
Follow up Visit done by CHWs
Sonia Ganghi Camp- 157
Samalka Ext. Cluster-151
Surya Vihar Slum- 164
Kapashera Slum- 154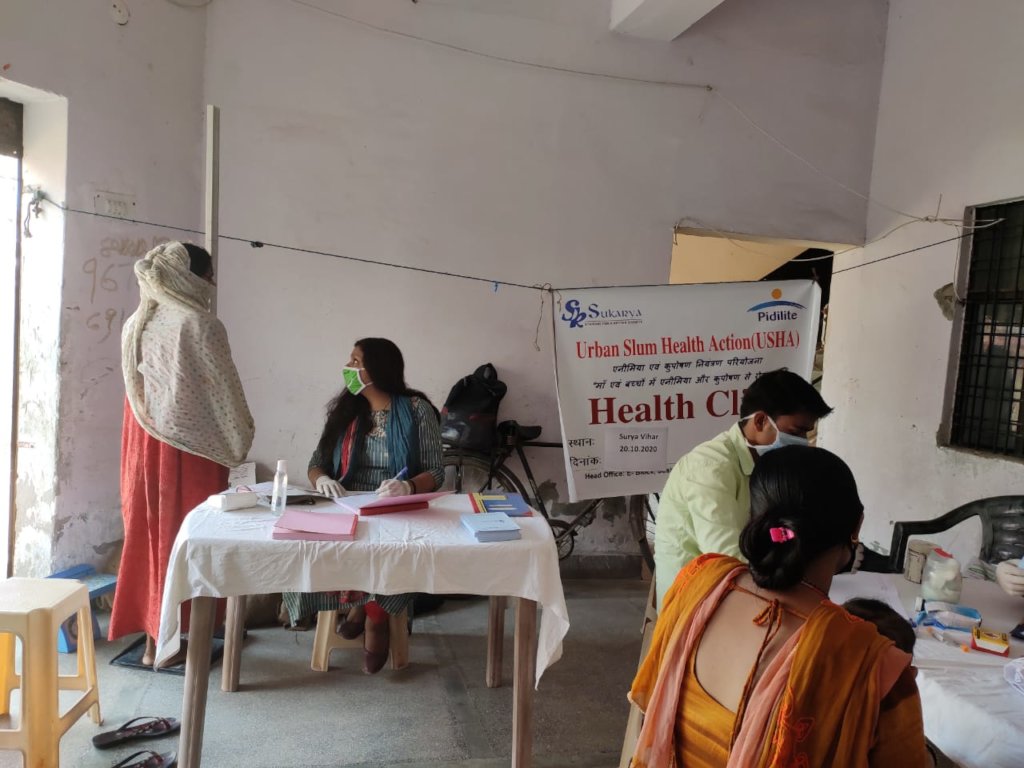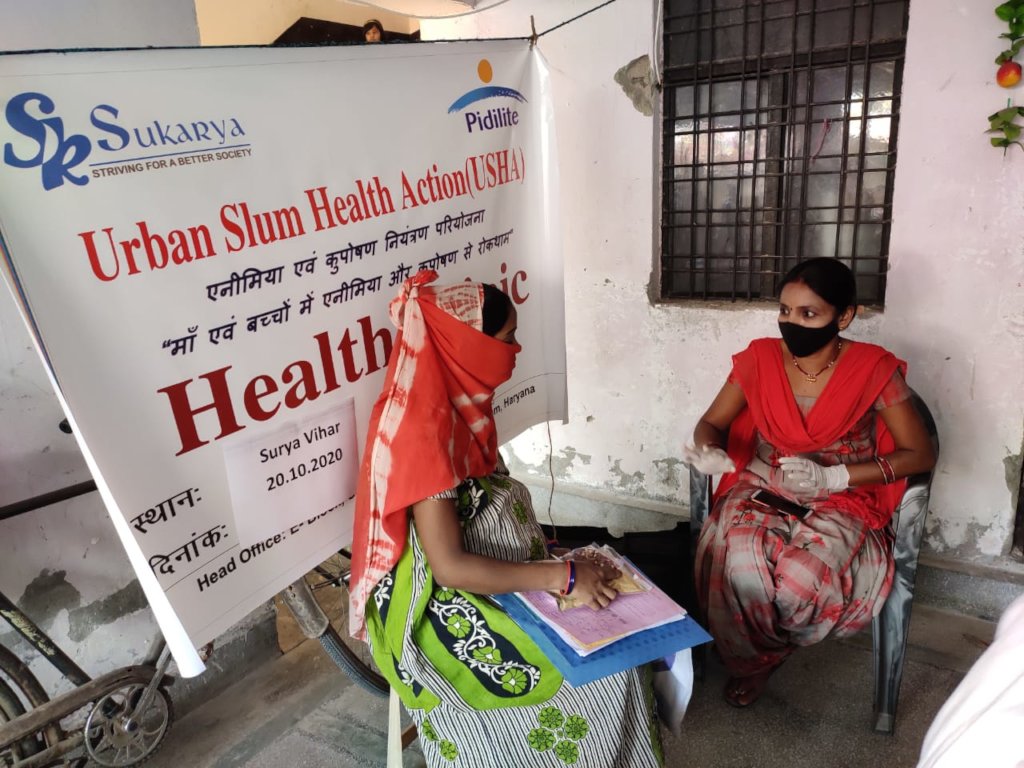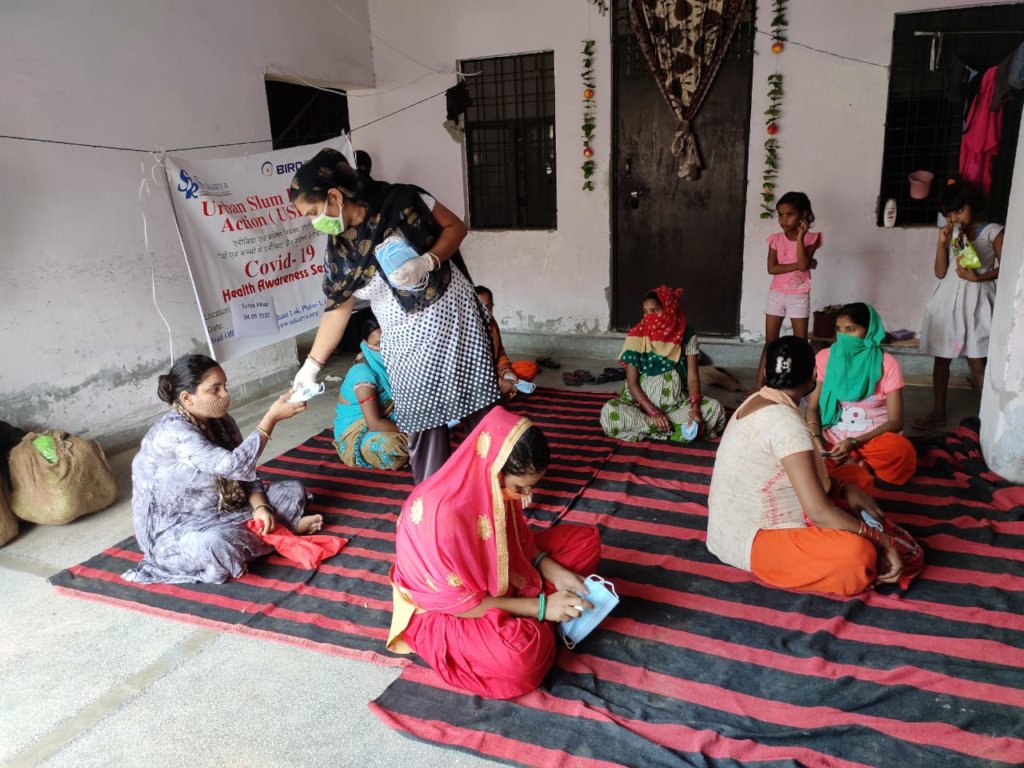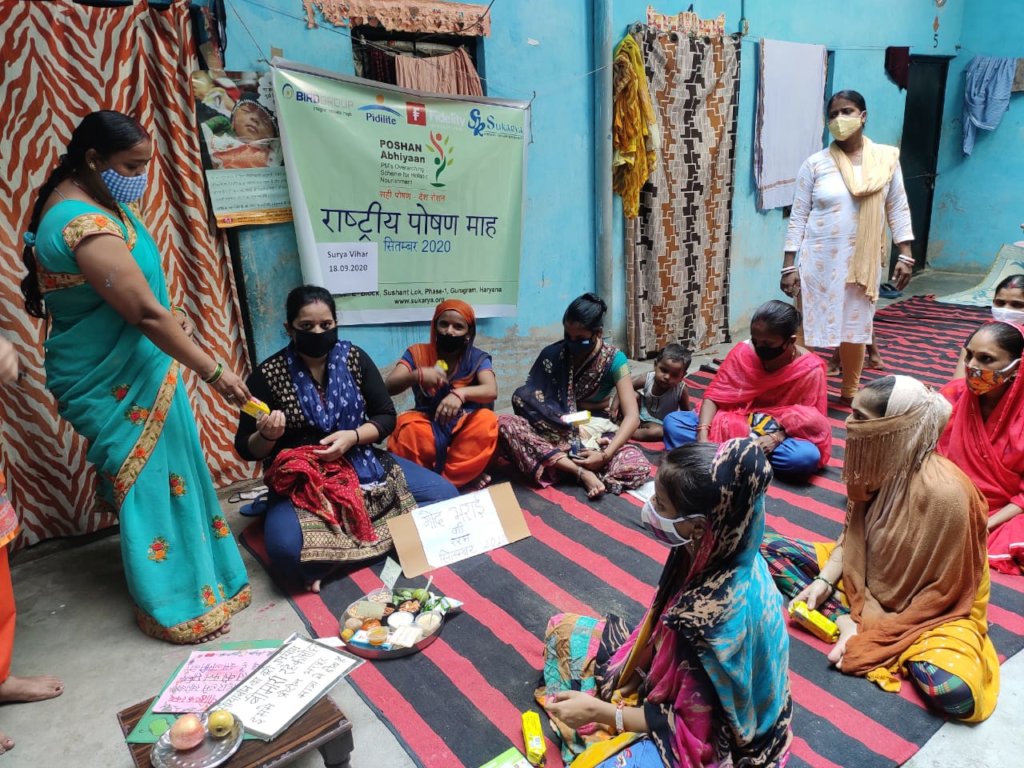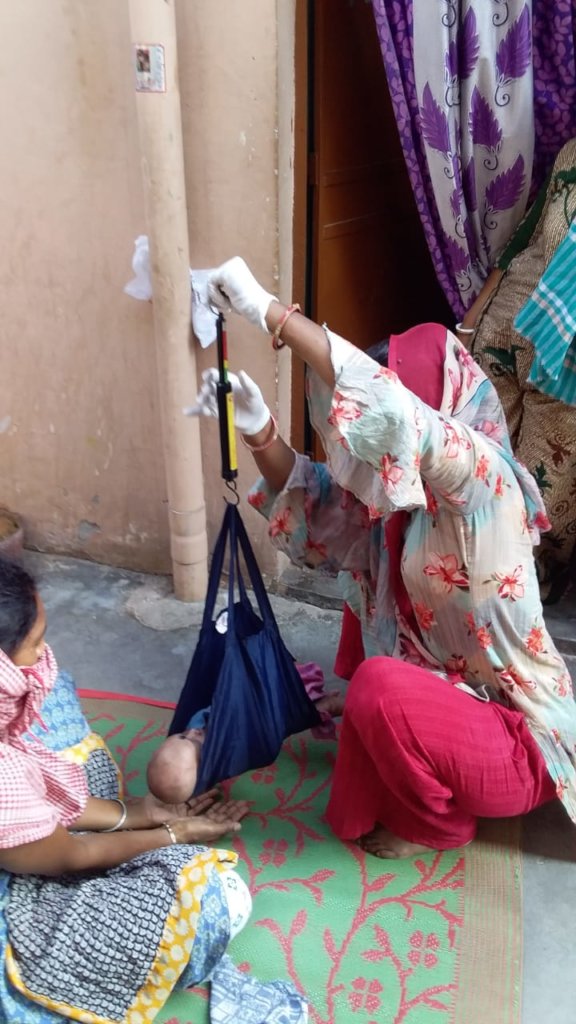 Links: