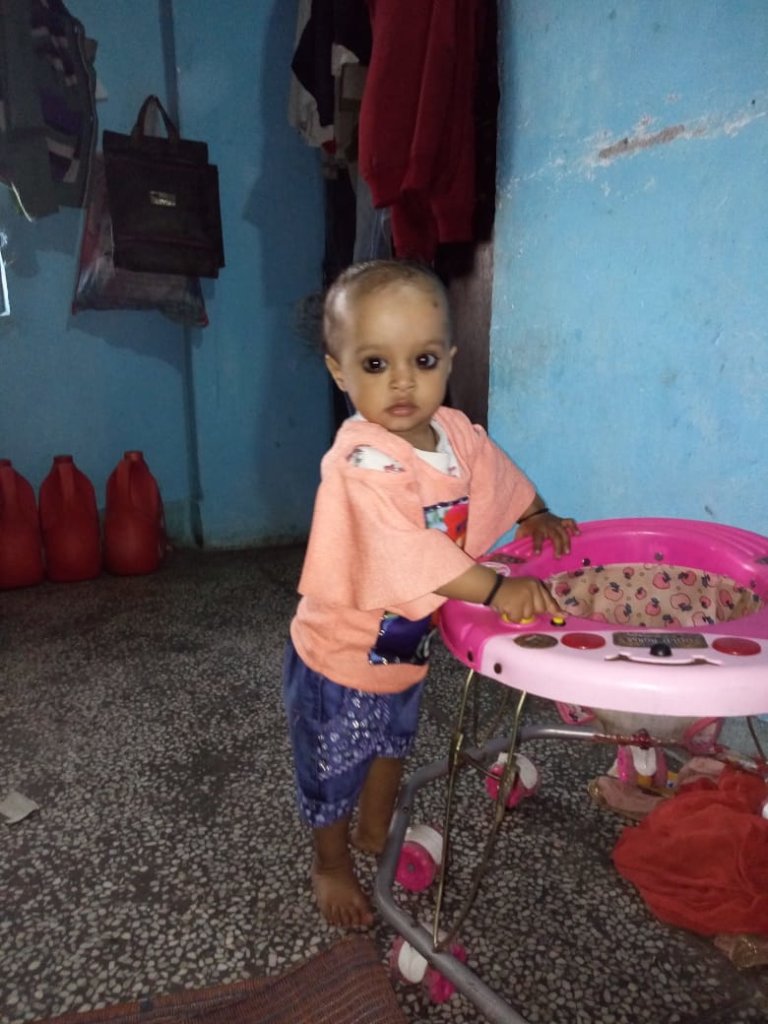 Peehu's phenomenon
In life, it just doesn't get much happier than the arrival of a new baby girl. Same was the moment for Peehu's parents when she came in to their life. But unfortunately the poor living condition of the slum in Surya Vihar coupled with challenging situation and surroundings of Aakash and Neha (Peehu's parents), had an immediate impact on the health of Peehu.
Peehu's poor health condition drew the attention of Sukarya's community health worker (CHO). In one of her scheduled home visits, the CHW found Peehu visibly malnourished and covered with dirt. On interacting with Peehu's parents, the CHW found that the family was not able to give nutritious feeding to their daughter and were unaware of hygiene practices in daily life. After observing Peehu's health condition, Sukarya's CHW counseled her parents to visit Sukarya's monthly health clinic for their daughter's checkup.
When Peehu's parents brought her to the health clinic, Peehu's weight was only 7.2 kg, which was a poor indicator of health, The doctor advised her mother that the under weight situation is not good for Peehu's health and it is a clear symptom of malnourishment. The nutritionist counseled them about malnutrition as a critical issue in itself; lack of nutrition has repercussions in every sphere of child's development, as it stunts the physical as well as mental growth of child.
Initially, both Akash and Neha had an impression that the nutritious food would be very expensive but after attending the regular interventions of Sukarya they became aware of many low cost and easily available nutritious food items as Daliya, Seasonal fruits, pulses, mashed potatoes, milk etc. They started using them, adopted healthy living practices while focusing on Peehu's hygiene.
And here is the good news!! On their latest visit Peehu had gained 1.2kg with her weight being at 8.6kg. Now she is out of danger zone and her weight is accurate in terms of BMI. Her parents are so happy and thankful to Sukarya's efforts on awareness campaign on the importance of nutrition and health to sensitize children, their families and communities.
Urban Slum Health Action (USHA) Aug 20 to Nov.20, 2019
No.of Health clinic organised 14
No.of patients treated 713
No.of Pregnant women received ANC services 237
No.of Women recieved PNC services 75
No.of women treated in the age group of (15-49) 235
No.of anemic women identified & treated 213
No.of Children treated 0-6 yrs category 138
No.of Malnourished children identified & treated 52
No.of women received counselling services 462
No.of Health clinic organised with Govt. system and celebrated as MCH day 3
No.of Patient referred to Govt. Hospital or other facility points 26
No.of Home visits /follow ups done by CHWs 653 Ensuring Immunization by Govt.System
No.of Immunization camp organised by Govt. in Project locations 56
No.of Immunization camp attended by CHWs 49
Total Immunization Coverage - Figure across the project locations (632Child+553ANC) 1185
No.of Sanitation /Cleanliness drive organised with community 2
No.of Children/people participated 65
No.of Meetings held with Govt.Health ,ICDS and other related departments 10
No.of Meeting organised with Community stakeholders, PRIs, Ward members etc.14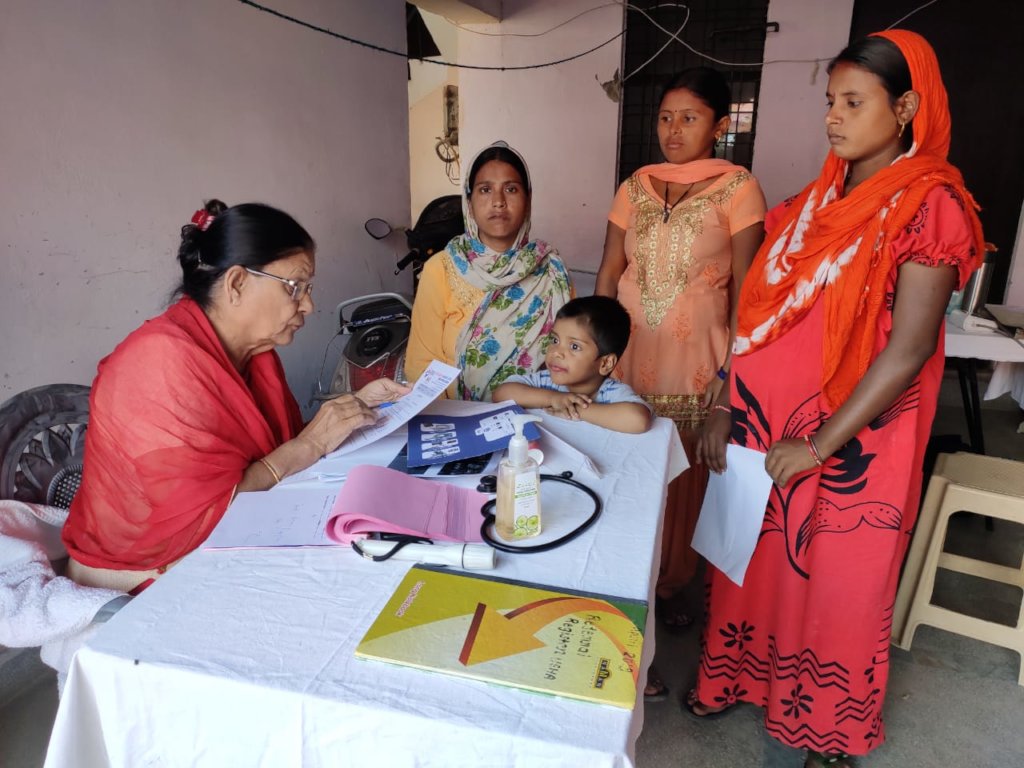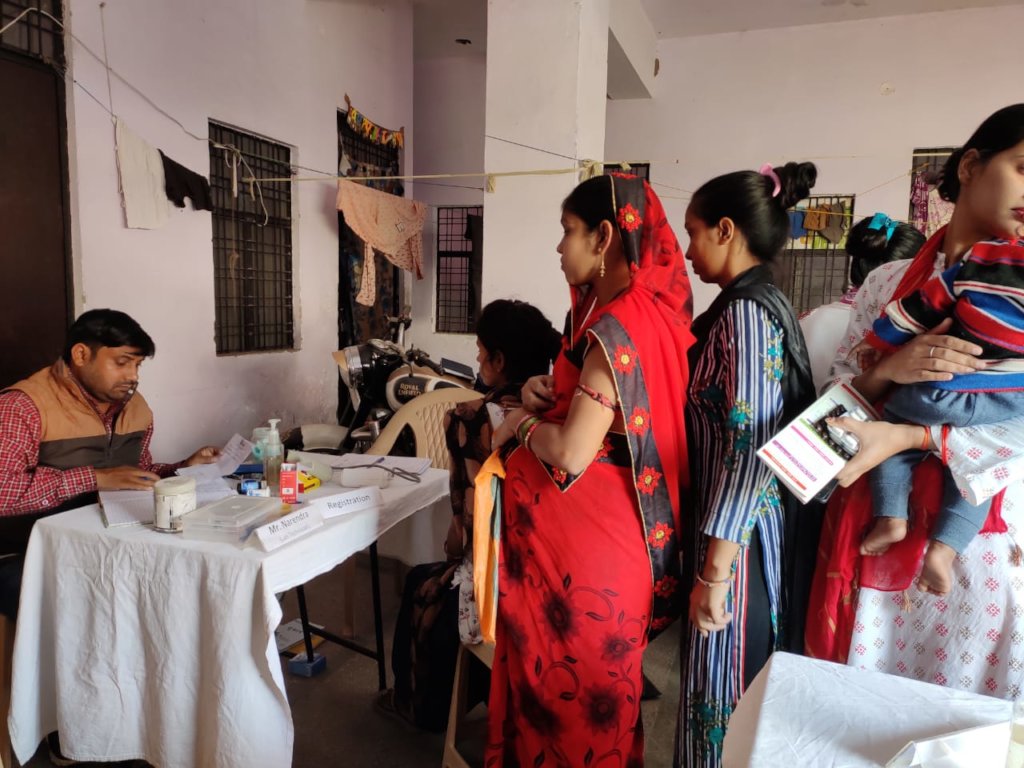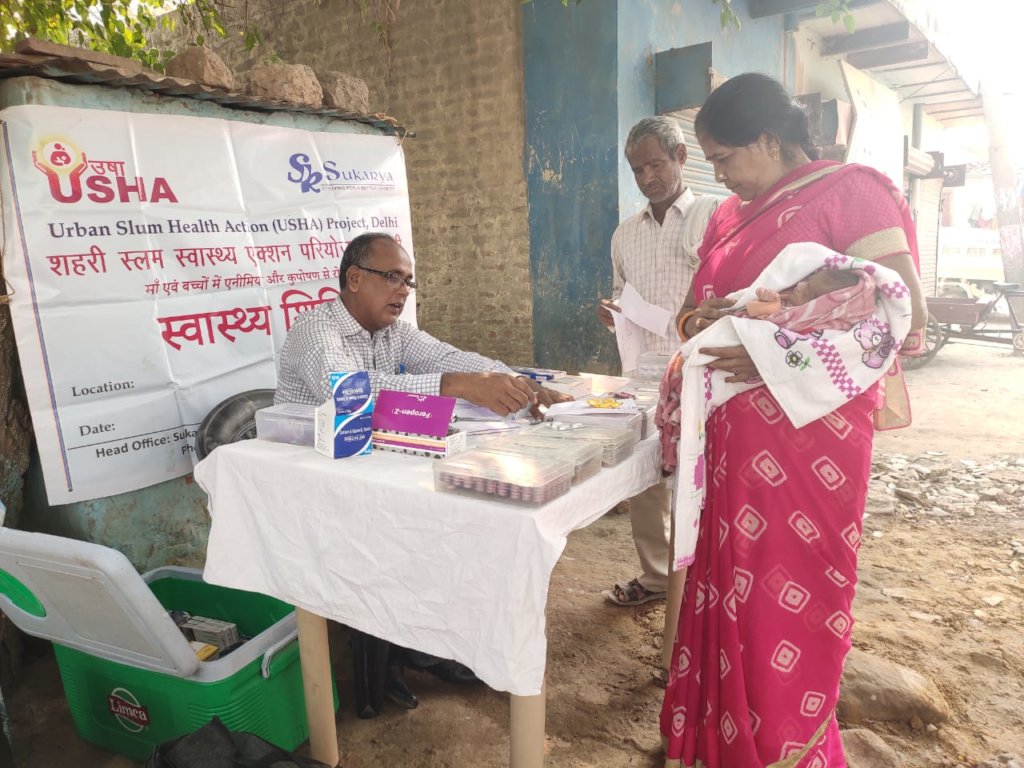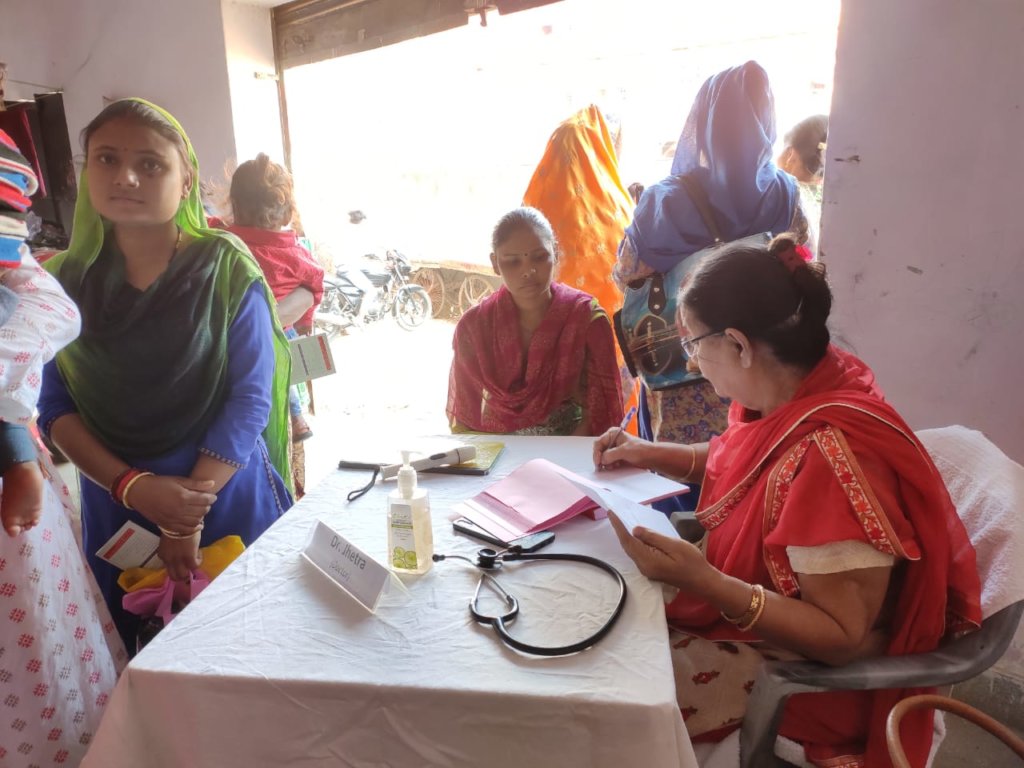 Links: