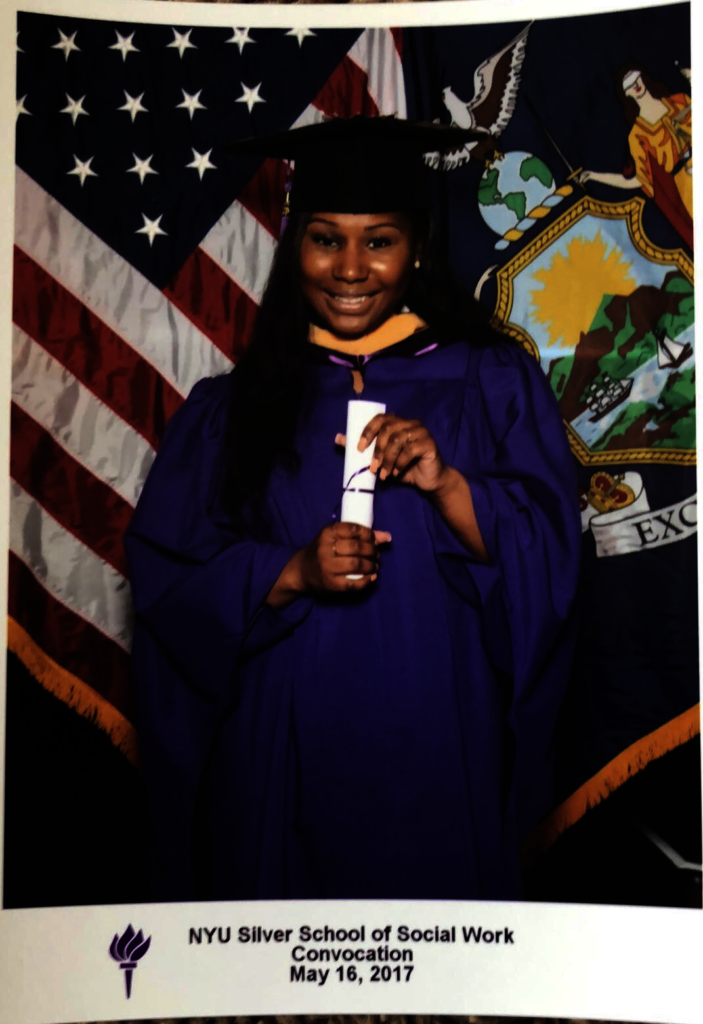 At UPO's 35th Annual Martin Luther King, Jr. Memorial Breakfast on Friday, January 18, 2019 at the Washington Marriott at Metro Center in Washington, DC the five 2018 UPO Beavers Scholars received their $10,000 scholarship awards. Their aspirations include plans to attend the University of Pennsylvania, Duke University, Embry-Riddle Aeronautical University and NC State University with career goals of becoming a materials science engineer in research and development, a physical therapist, a pilot and a zoologist/animal biologist. See the attached picture of the 2018 Beavers Scholars attached.
During the past 28 years 159 UPO Joseph A. Beavers Scholarships have been awarded to ambitious DC high school students, from low income families, who aspire to change the quality of their lives and their community. See attached list of Colleges attended by UPO Beavers Scholars during the past 28 years.
Erica Davis, a 2011 Beavers Scholar, graduated from the University of Kansas in 2016, earning her Bachelors in Social Welfare. She earned her Master's in Social Work in 2017 from New York University. She is now a licensed Social Worker, currently employed as a Clinical Counselor at Maya Angelou Public Charter School in Washington, DC, Ward 7. As is the case with so many of our Beavers Scholars Erica is the first person from her family to graduate from college.
Erica gratefully states: "The Joseph A. Beavers Scholarship was the best thing that ever happened to me. Without the scholarship, I do not think I would have had the amazing and enriching college experience I had at the University of Kansas. This scholarship gave me the courage to step out of my comfort zone, explore and experience a world outside of the DC area. I was able to grow in ways that I could not imagine. I am now a well-rounded, culturally humble and competent individual that is hungry for equality and equity. I am determined to seek justice and empower others to also step out their comfort zones in efforts to see themselves and our community grow in ways we could not imagine." See the picture above of Erica Davis graduating from NYU Silver School of Social Work in 2017.
Our 2019 UPO Beavers Scholarship Campaign is now underway. Please consider a generous one time gift or a generous monthly gift for the next 12 months in support of UPO's $50,000 goal to cover the cost of the 2019 UPO Beaver Scholarships to be awarded in January 2020.
Attachments: