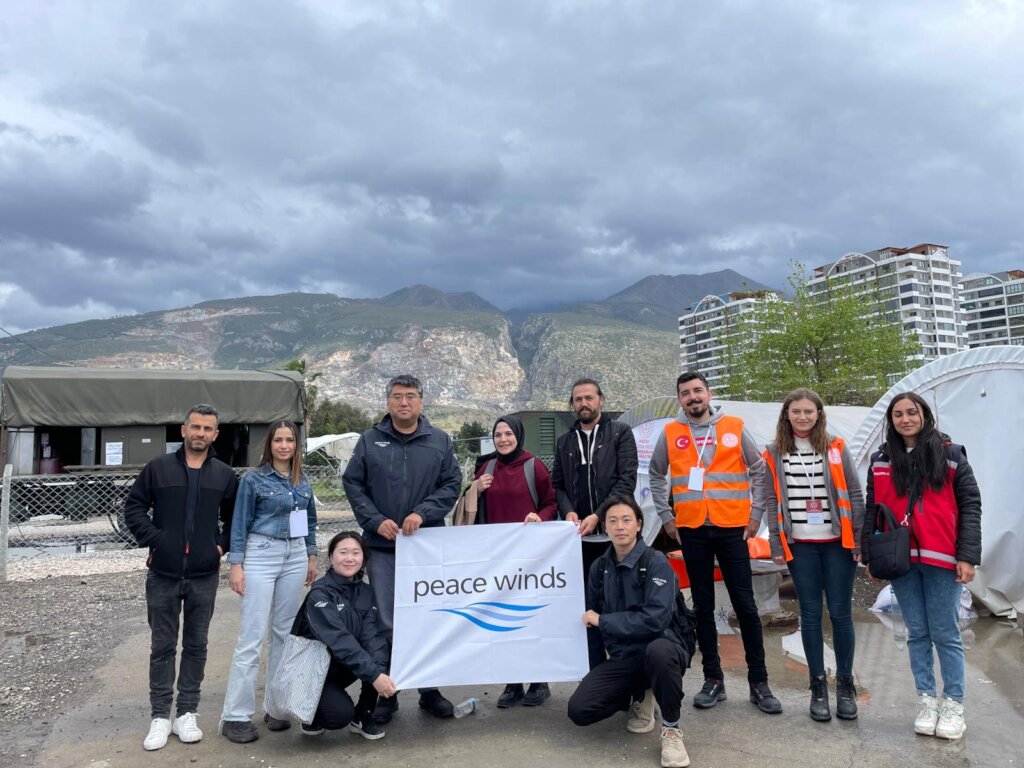 Hello.
This is Nuri Park from Peace Winds Korea.
Currently, our emergency relief team is in Turkish camp to monitor there and one of the team member sent us an field report dated March 28.
I'd like to share the field report with our invaluable donors.
----------------------------------------------------------------------------------
<3/28 Turkey Field News (1)>
Camp Information
- Camp Name: Sakarya Cumartesi Semtpazari
- Information: Total of 184 tents, about 1,200 people (240 children)
- Needed Support: Children's shoes and underwear
- Needed Budget (estimated): 3,850 ~ 7,700 USD
It wasn't until the afternoon of the 28th that we arrived at the tent village in Iskenderun. We visited two camps that day, and the first one was called "Sakarya Cumartesi Semtpazari Cadir Kenti".
About 1,200 people were living their daily lives in a total of 184 tents at this campsite. The camp area was divided into a laundry room, a health clinic, and a tent for education for children. From the moment we arrived until we left in our car, many children welcomed us.
There are currently 25 kindergarten students and 210 children from elementary to high school, so almost all tents have children. In a follow-up interview, the camp supervisor mentioned that the most urgent support items were "children's shoes and underwear". Although restoration is underway, there is still a shortage of shoes to provide at least minimum safety to children who walk on the broken roads. In particular, the situation of girls' underwear is also significantly insufficient.
The amount needed here is about 3,850 USD. This is the amount that can support shoes and underwear sets for about 294 children (the average shoe price: approximately 10 USD / the average underwear set price: approximately 3 USD). Can our support really help some children have a peaceful day? What was impressive was that the communication between this tent and other tents was active, and they have an well-established communication system to share enough support items with each other. The words of the supervisor, that similar situations exist in other tents, continued to linger in my mind.
It was a camp visit that left me with many thoughts and emotions, as we were endlessly escorted by the children on our way back.
----------------------------------------------------------------------------------
Thank you once again for your invaluable support! We will be sure to keep you informed about our work in the coming months.
Best regards,
Nuri Park.