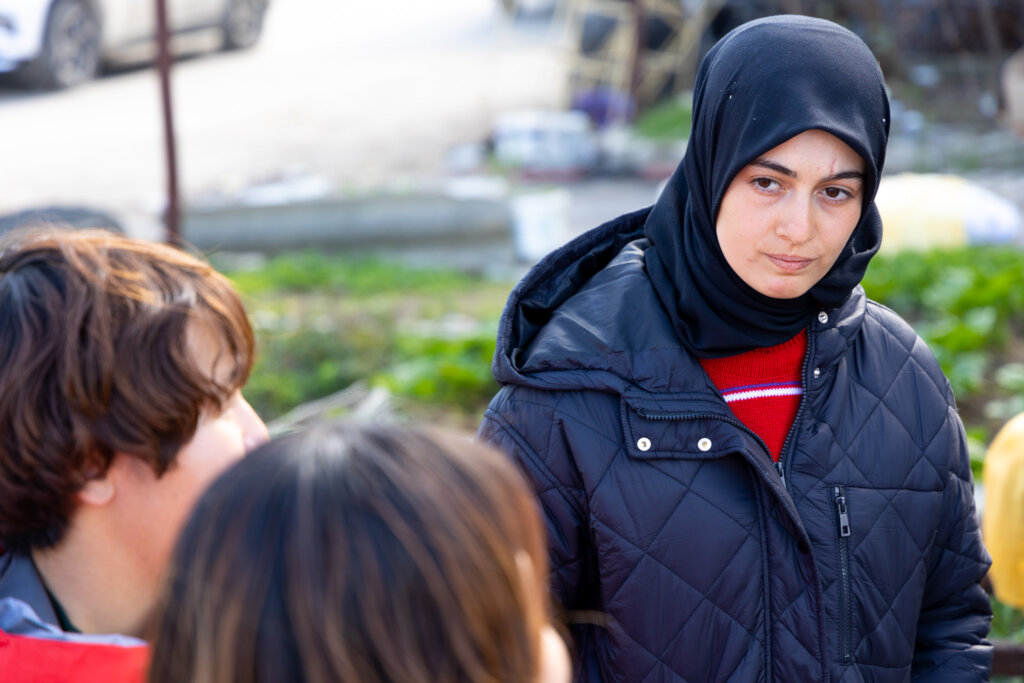 Hello,
This is Dinora from Peace Winds Korea. It's the end of the week, hope your week was peaceful and safe.
On March of 8th was the International Women's Day.
On this International Women's Day, I wanted to take a moment to express my gratitude for your generous support of the Turkish earthquake response project. Your donation has helped provide critical aid and resources to those affected by the earthquake, including women, who are often the most vulnerable in times of crisis.
And I think everyone is curious about What is the situation of the women at the earthquake site in Turkiye on the International Women's Day.
The Turkish novelist and political scientist Elif Shafac published an article on The Guardian. Here is the excerpt from her article.
Alev Altun, a 25-year-old mother of two young children in the Hatay province of Turkey, was left homeless overnight due to earthquake damage. She had no tents or lodgings to accommodate her children, so she had to wander aimlessly. She decides it's safer for her two daughters to be with her father than they have to be with strangers, so she moves into her ex-husband's house at his invitation.
However, while she was sleeping, her ex-husband poured hot water all over her body, shouting, 'Be thankful I didn't kill you'. She is in intensive care in a hospital with severe burns to her head, face and entire body.
This is just one example of the violence and suffering that women and girls experience in disaster-affected areas.
Emergency response groups reported that a number of women were found dead in a pile of rubble in a children's room, as they had run there instead of outside when they felt the earthquake. There are also 356,000 pregnant women in the earthquake-affected areas, with 39,000 due to give birth in the next few weeks. The lack of toilet and shower facilities is a major cause of suffering for all women, including pregnant women, and unmarried women are reportedly having difficulty obtaining necessary relief supplies such as tents.
During times of crisis, it is often the most vulnerable members of society, such as children, women, and the poorest families, who are most at risk of exploitation.
Peace Winds is prioritizing the distribution of aid items to villages that have been excluded from support areas to prevent mismatched relief activities and ensure that those who are most in need receive the necessary support. We are committed to making continuous efforts and taking steps to prevent the socially underprivileged, such as women and the disabled, from suffering secondary violence in disaster situations.
Turkey needs our help to rebuild and return to a sense of normalcy, so that families can be reunited and communities can be rebuilt. Thank you for your ongoing support in this important mission. Your commitment to making a positive impact in the lives of others, especially women, is truly inspiring, and your support can make a real difference in helping the affected communities rebuild and recover from this disaster.
Thank you once again for your commitment to making a difference in the world.
Stay safe and be well,
Dinora