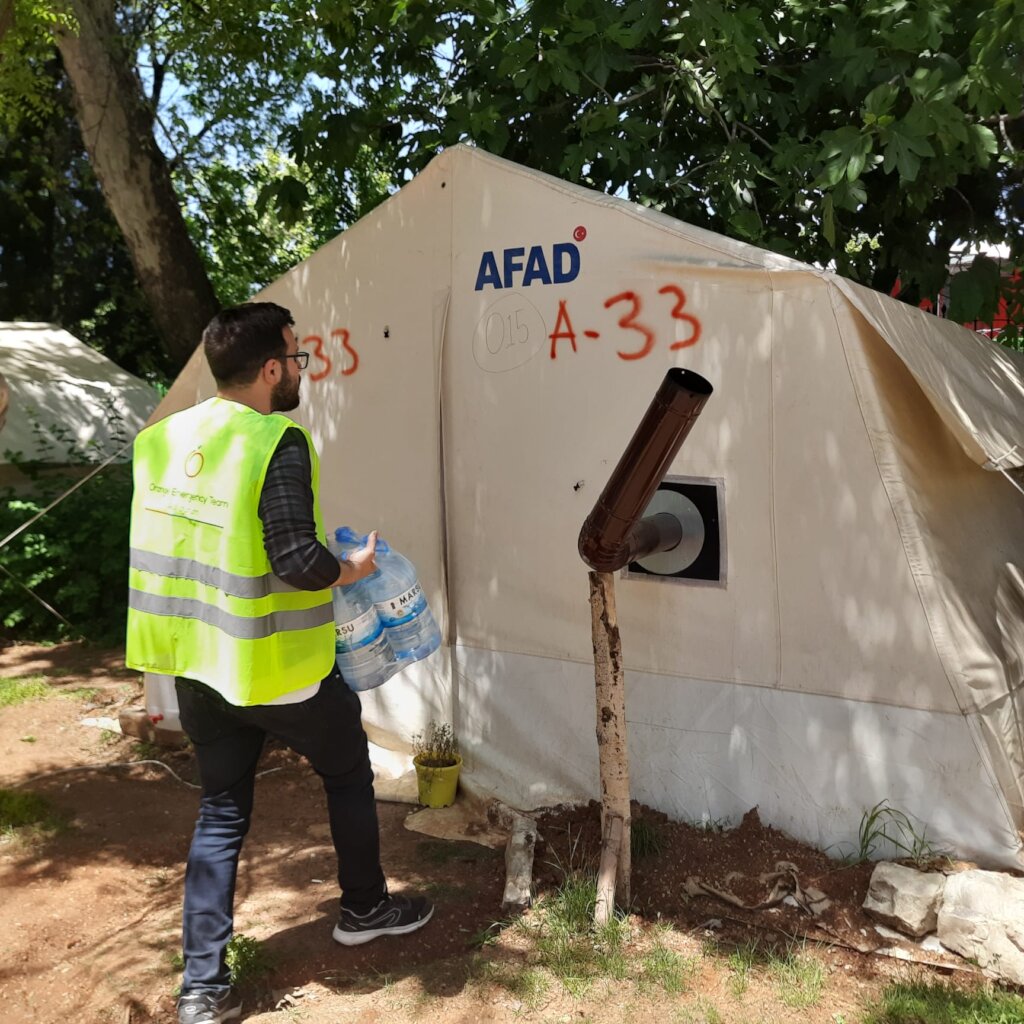 JEN distributed drinking water in evacuation camps in Turkey following the contamination of domestic water sources due to heavy rainfall.
A total of 9,740 households received 5 liters of drinking water each in evacuation camps in Sanliurfa, one of the cities hardest hit by the earthquake.
We received the feedback from the field that the bottled potable water was useful and helpful especially for households with small children and infants as it was needed for making milk.
Many people still continue to live in tents.
In evacuation camps of Syria, where emergency assistance has been difficult to reach due to the conflicts, JEN is providing water sanitation assistance, by installing toilets, sinks and showers.
The earthquake has made life even more difficult for people in Syria, which is in the midst of a humanitarian crisis due to conflicts over a decade.
Water and sanitation facilities have been damaged in camps, exposing people to risks of infection such as cholera, typhoid and diarrhea. In some places, more than 250 people are said to be sharing a single toilet.
We will deliver much-needed assistance to the people of Turkey and Syria, who are still living in severe displacement conditions. Your support will create a significant improvement on the lives of those affected in both countries.
Please support us in our efforts to rebuild the lives of the people in the affected areas. Thank you in advance for your support.