Dear AKI & USPCA Supporters,
This year the Uganda SPCA will be 20 years old. Over that short time period, the organization has gone from:
doing community spay/neuter (at Katia's house in Entebbe and mine in Kampala);
to employing a vet, who was given the USPCA mobile phone and a bag of vet supplies, and was told to respond to calls about injured animals and cruelty reports;
to having a small center, the Kamwokya Animal Centre, which hosted humane education groups and had a surgery room, where just about every dog and cat in and around Kawokya was s/n'd;
to now, 2017, having a full shelter, which can hold about 100 dogs and 30 cats, with a shelter manager, who oversees 4-5 staff, with volunteers from all over the world, and with a growing humane education program.
The USPCA's next goal is to own its own shelter (v. renting the land where the shelter currently is). This GlobalGiving project is the first step to making that goal a reality and your donations are helping us realize that goal.
The USPCA averages about 1 rescue every day. Here's a "snapshot" of some of them over the last couple of months.
Tutu (2 pictures-black and white cat) was a Valentine's Day rescue. Maggie contacted the USPCA when she saw the kitty with a mangled ear. The USPCA responded to the call for help: they trapped Tutu and brought her to The Haven, where she was treated and where she will remain until adopted.
On January 31, the USPCA received a call about just-born puppies, whose mother gave birth to them in a drainage ditch (3 pictures). USPCA staff rescued the 11 puppies -not an easy task!-and their mama and took them back to The Haven.
In December, Haven Manager Alex found this kitty with a big gash on her side, and brought her to The Haven, where her injury is now fully healed (2nd picture of her is from mid January, still showing the gash).
On January 17, a USPCA volunteer saw this dog near her workplace and she called the USPCA to rescue her. Clearly this very skinny dog was in desperate need of help and she is now safe at The Haven, where she's putting on weight and hopefully soon won't fit her name, Boney.
On January 9, this boy rescued a puppy from the street, put her in a box and carried her to The Haven, where she was given a check up and moved into a puppy kennel.
On the evening of December 22, a police officer, who's familiar with the USPCA, called to request that the USPCA rescue a family of dogs. Alex went to the location and found a mama dog and her 4 puppies. He brought them back to The Haven: picture 1, the night they were rescued; picture 2, 3 weeks later, mid-January, they are resting comfortably at The Haven.
At the end of December, Sammy was rescued by a good Samaritan in Entebbe, who found her and took her home. Because Sammy had mange, fleas, and ticks (1 picture below), she had Sammy treated and built a nice dog house for Sammy to stay in during this treatment period. In mid-January, she brought Sammy to The Haven (2nd picture of Sammy) for more care and to be adopted.
AKI donors cover many of the costs involved with transport to pick up dogs and cats in need of rescue, vet treatment, food for dogs and cats at The Haven, plus rent, staff salaries, and so many of the basics that The Haven needs to stay open and to keep rescuing and helping animals. Of course, those are the top priorities, but our GlobalGiving project is part of a long-term plan and we're so grateful to you for your foresight in helping us make this a reality--we still have a long way to go, and we appreciate that you are sticking with us!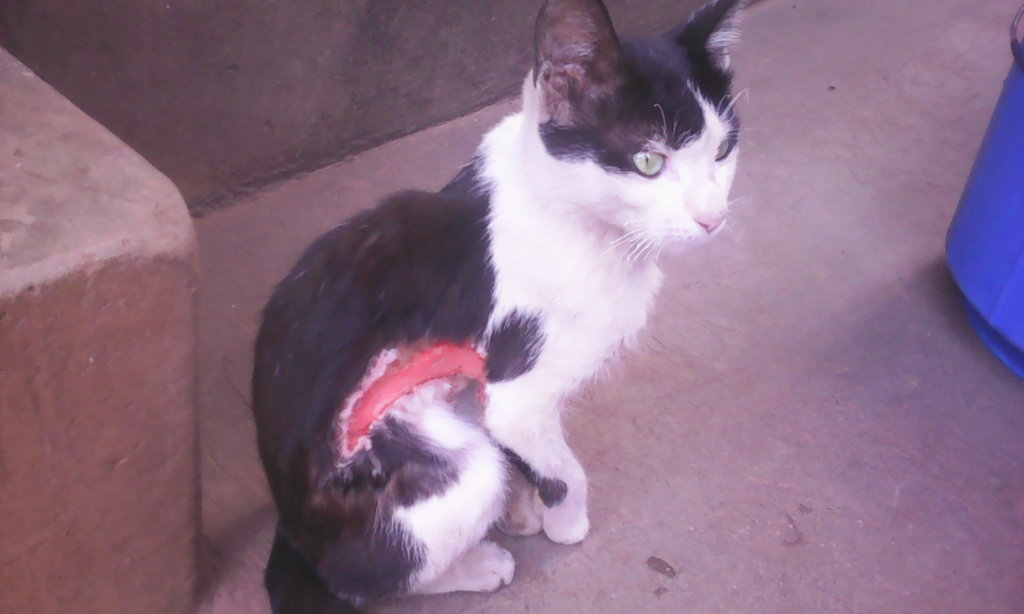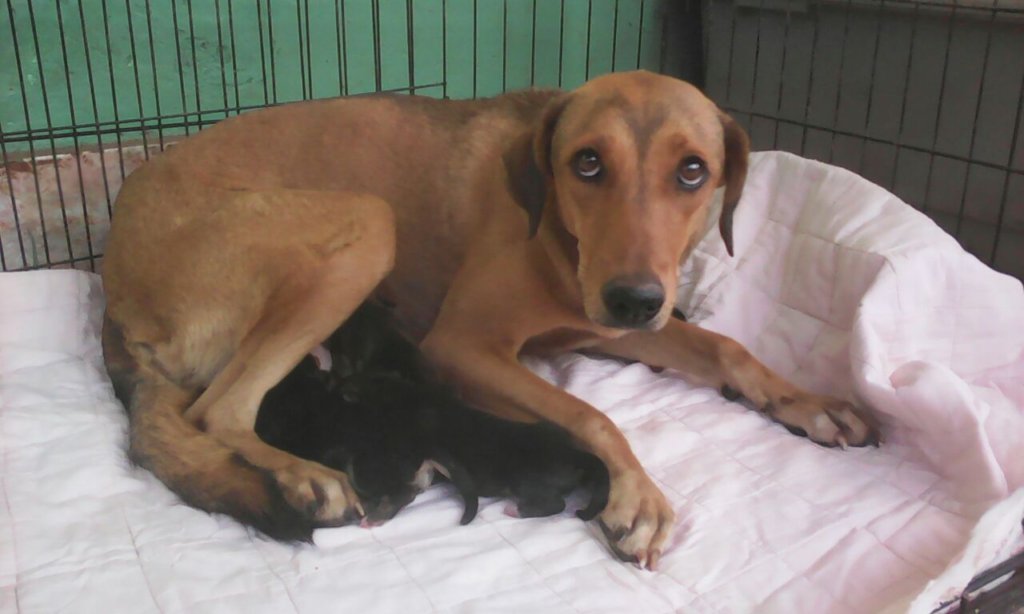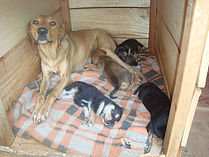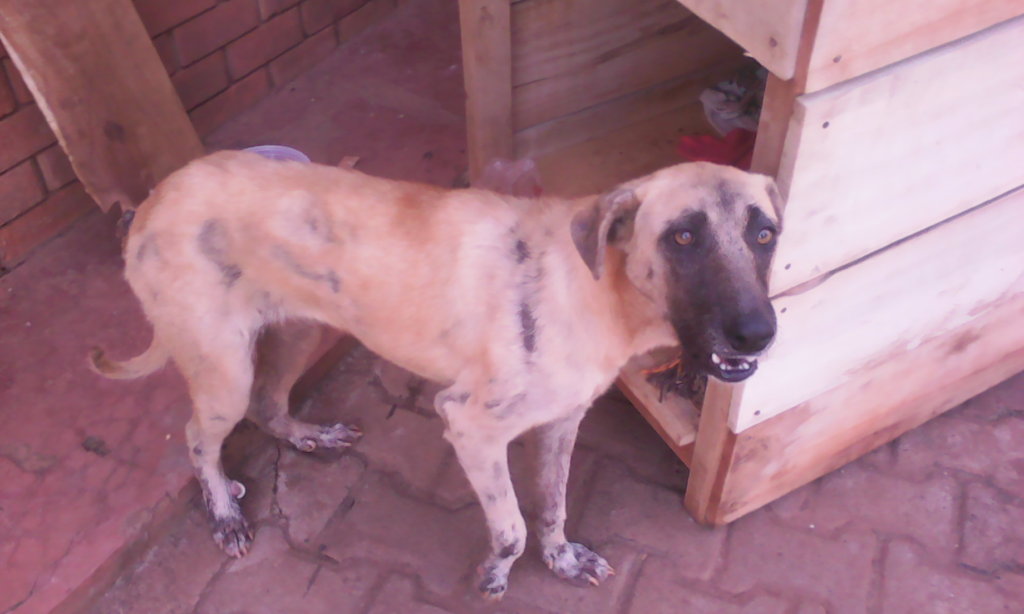 Links: