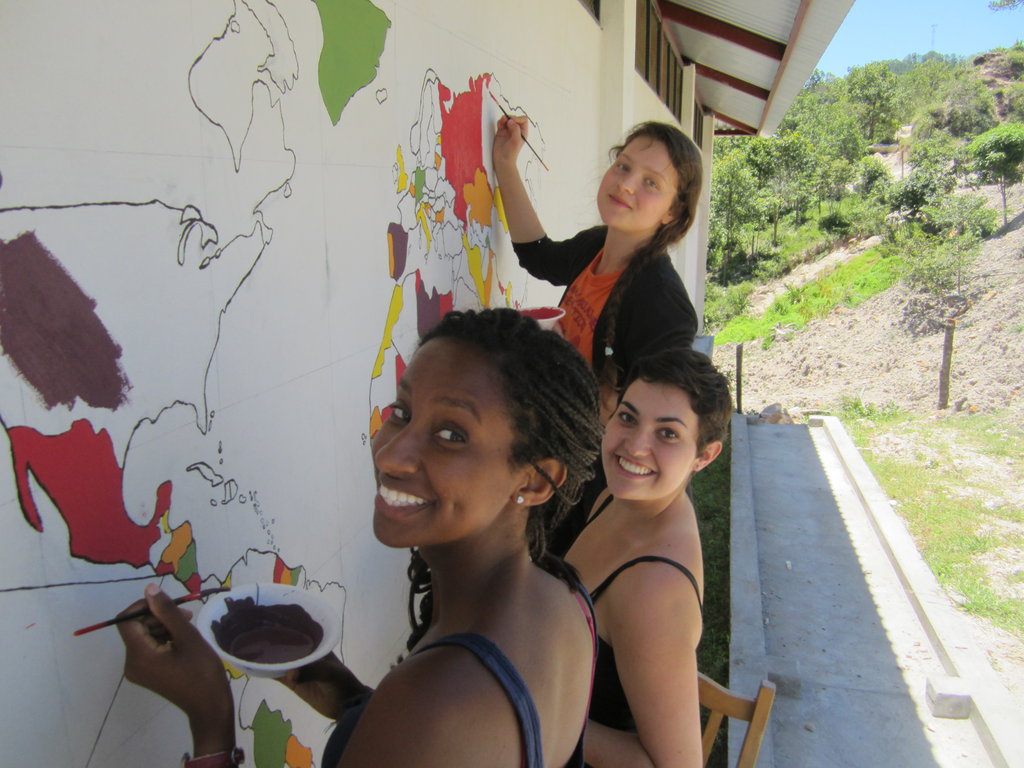 Just as your financial support allows access to a quality education in this remote area of El Salvador, a quantitative leap in the process occurs as partners join in and share their expertise with the students. Each exchange opens our horizons and brings a new part of the world to our students and to our school, Amún Shéa.
We recently had three interns from the University of Michigan chapter of GlobeMed sharing six weeks of their summer break to assist with our Nutrition program. They supplied resources, time and expertise for our vegetable growing project, our Tilapia fish farming and our hygiene program. Katya, Haben and Darci became part of our community and to some degree, we became part of theirs.
Always great to have MoverMoms, from the DC area coming to share with us. A lot of fun and games, and some serious cooking classes.
NOMAD is a Portuguese organization that returns several times a years, bearing fun and gifts. The last group supplied us with musical instruments, including violins. Joanne from England was in the area, so she stopped by and gave some classes on the new violins.
Gernot is a German computer/communication businessman who upon hearing about Amún Shéa decided to bring equipment and give a week-long training course to our students.
Each one of these contacts, and other like them, greatly enrich our educational program. Their support, coupled with your continued financial support makes our goal of a quality education into a reality.
We are counting on you, and a big THANK YOU!